Welcome to the ultimate guide to things to do in Tokyo, one of the largest and most exciting cities in the world. Unlike some guides, this one won't be littered with advertisements and referral links to affiliated businesses. No, this will just be honest-to-goodness reviews about awesome stuff you can do in Tokyo.
Attend an event or performance.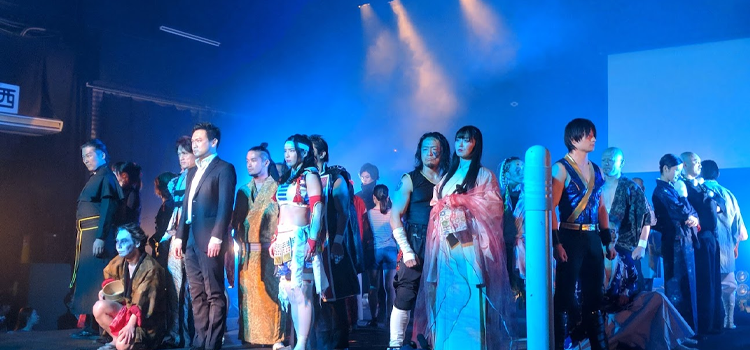 Tokyo is the largest metropolis in the world and they have incredibly awesome events that you can not experience anywhere else. I visited this Makai Wrestling Event in Tokyo just off Tokyo Bay. The show consisted of all kinds of incredible and fantastic characters from Japanese culture and from history. My friend Ladybeard was in the performance as a visiting missionary priest in ancient times. There were battles, magic spells, demons, and more, all part of this epic show!
There are performance venues all over Tokyo from the reverent Kabuki theater showing old-school style Japanese Kabuki theater performances to newer tourist-heavy venues like the Robot Restaurant in Shinjuku.
Visit a Game Cafe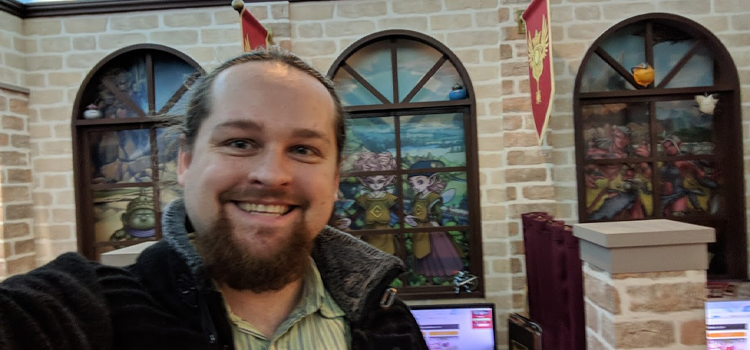 There are hundreds of thousands of gamers living in Tokyo, so how do you cater to these gaming fans? Well a unique experience is a gaming café that can only be found in Tokyo! Some of them are themed after your favorite games. Actually there are two kinds of places: a "net cafe" and a "theme restaurant" and these are very different experiences.
In the photograph I am at a "net cafe" called Jiyu Kukan located in Takadanobaba inside of a big box store. Net cafes have video game systems, mostly PC systems, that you can play games on!
A themed cafe or theme restaurant is a place that has food and drinks themed based on your favorite game or anime show. They usually don't have game systems you can play on. For example the Artnia cafe or Square Enix cafe is a theme cafe.
If you like anime, you can also take the Chuo Line from Tokyo Station to the Ghibli Museum.
Eat Ramen Noodles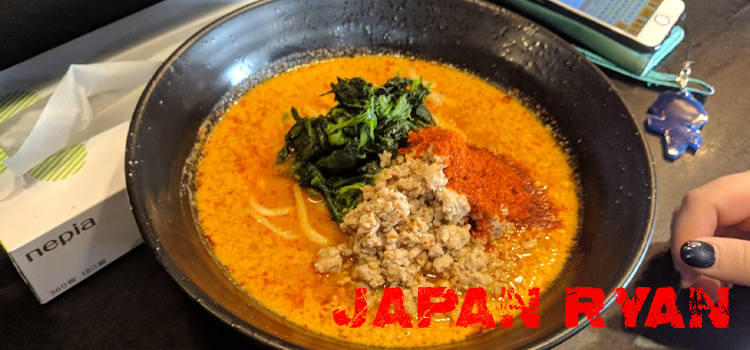 I'm willing to bet that you have watched Naruto and that you know what ramen is. If you don't, just how wealthy are you? Ramen noodles are cheap, delicious, and filling meals and they are all over Tokyo! They're also great after a long night out.
Does the ramen above look different than normal?
That's because it is! This is some of the Gomaryu spicy ramen that is some of my absolute favorite food in Japan. It's spicy enough to make a spice-lover cry with just one sniff. That's right: you'll cry just by smelling it.
Normal ramen is far easier to find in Japan. Most Japanese ramen has a succulent pork-broth flavor made by marinating pork bones in the broth for hours and hours, starting early in the morning or the night prior. The broth is then served all day and gives the ramen its distinctly umami flavor.
>> Some of the best ramen shops in Tokyo <<
Stop by Nakano Broadway
Nakano? Is that even in Tokyo? Yes, actually, it is! Nakano is in Nakano City which is in Tokyo. (If you don't know: Tokyo is the largest metropolis in the world and consists of 23 wards and 39 other municipalities.)
Nakano is on the Western part of what you would consider central Tokyo. Nakano Broadway is a shopping district filled with stores, shops, restaurants, and a surprising selection of anime goods. It's far less famous than Ikebukuro and Shinjuku when it comes to the various anime shops available, but Nakano is an incredible retreat for anime fans once discovered.
You'll find things like a Mandarake book store, and a Mandarake special collectibles shop, both of which sell all kinds of anime and manga goods.
Nakano Broadway is also home to several resale shops that carry anime merchandise that has been sold to the shop by others. You can find rare and limited edition items, or you can find merchandise that is out of stock at larger anime stores like Animate.
Much of Nakano Broadway is a lot like an indoor-outdoor shopping mall that takes up nearly 10 city blocks of space. It's just indoors enough that it is shielded from the weather, but just outdoors enough that cars can drive around 4am-5am for deliveries to shops.
Eat Your Fill of Sushi in Tokyo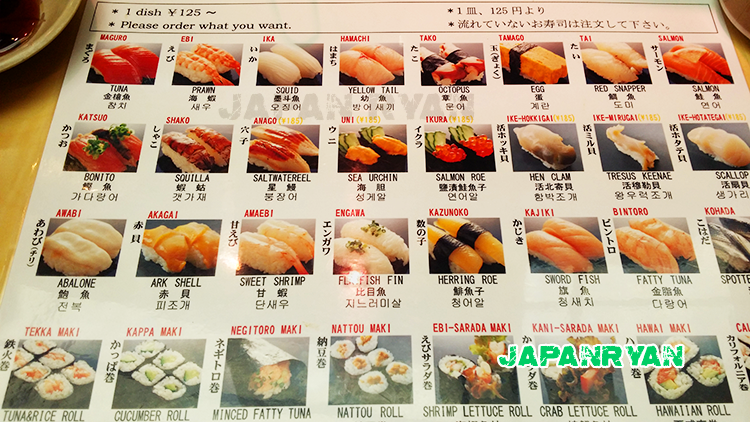 What better way to truly experience Japanese culture than by eating sushi? Tokyo has the largest fish market in the entire world! Toyosu Market, located seaside along Tokyo Bay, is the largest seafood market in the world and is actually the largest wholesale food market of any kind. This means that hundreds of thousands of pounds of tuna, salmon, octopus, and squid are sold and travel through Tokyo every single day. A lot of that will make its way into local sushi restaurants right in Tokyo.
One of the best ways to experience this sushi is to go to a kaitenzushi 回転寿司 conveyer belt sushi restaurant. Belts around the restaurant carry sushi plates that you can just pick up and start eating from, making for a delicious experience where you get to see the food before you ever order it. If something doesn't look appetizing to you, you can just leave it on the belt and pick something you'll enjoy!
Soak in the Sight of the City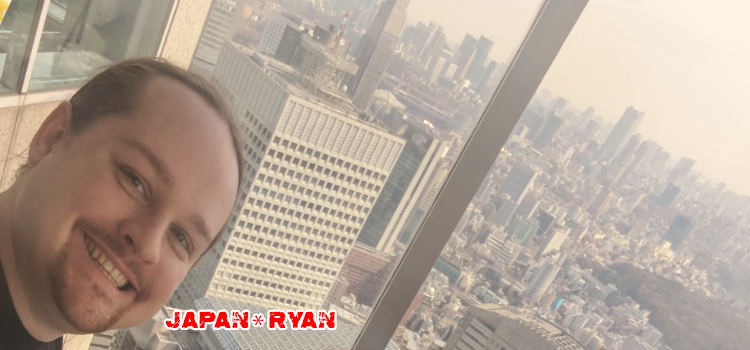 The Tokyo Metropolitan Government Building offers incredible and free views of the city from one of the observatories at the North and South towers. The 243 meter tall building has two hours and has observatories at 202 meters, and was once the tallest building in Tokyo.
Often you will be able to see fantastic sights many miles off into the distance including Mount Fuji, Tokyo Skytree, the Meiji Shrine, and more. However fog and other weather conditions are well known for obstructing these views, so timing your visit can be important. Sometimes the early morning hours have the least fog. Conditions are known to change pretty rapidly through the day on many days.
Each of the observatories has its own café and souvenir shop for visitors. There is also a tourist information center with information about Tokyo as well as about other tourist destinations. Admission is free and it's open most days except for a few holidays as well as scheduled inspection days.
Amusement Parks in Tokyo

I'm going to start with absolutely thrilling stuff – amusement parks! What? Does Tokyo really have that many amusement parks? Yes! It's more than just Disney Tokyo, there's much more!
Asakusa Hanayashiki is one of the oldest amusement parks in Tokyo. Although the attractions are relatively compact, the atmosphere is cheerful and fun.
Sanrio Puroland features theaters where Sanrio characters, such as Hello Kitty, perform happy shows with singing and dancing.
Joypolis is an amusement park chain founded in 1994 that has opened in several cities in Japan and China. The parks feature arcade-style games and the latest and greatest fun rides based on Sega ride technology.
Tokyo Summerland features large pools, as well as amusement park–type attractions, including an adventure lagoon, Thrill Mountain, a super monkey float, a giant waterfall, "screamer" water slides, and a really long lazy river to float down.
Toshimaen features a wide variety of attractions at from arcade games and a "pet garden" to amusement park rides, such as a huge "machine-age" Eldorado carousel. There is also a swimming pool, a trick maze, a farmers' market and a cosplay festival. It feels more like a community than a fun park, and there seems to be something for everyone.
Yomiuriland, open since 1964, is located in a suburb of Tokyo, and it's one of the largest and best-known amusement parks near the capital city. It features thrilling coasters, a Ferris wheel, water flumes and more. During the summer, it usually opens its water park with many swimming pools and fun water slides.
Shopping Districts

Let's start with Ikkebukuro's Sunshine City. Sunshine City is a building complex located in East Ikebukuro, center-north of Tokyo. It has the 240 metre tall Sunshine 60 skyscraper at its centre. Sunshine City consists of four buildings: Sunshine 60, the main and tallest building, which includes corporate offices as well as restaurants; the Prince Hotel; the World Import Mart; and the Bunka Kaikan building. Interestingly, the complex sits on land that was once occupied by Sugamo Prison.
There's also Akihabara Electric Town. This is the anime and gamers mecca, with hundreds of advertisements for anime lining the street, shops selling electronics, and stores dedicated to anime and video games.
You can also check out the Kabukicho Area of Shinjuku, which is an incredible shopping district.
All of Shinjuku has shopping though, and there are a number of huge department stores. Nothing like the department stores you might find in America. These stores are often ten stories tall or larger and take up entire city blocks.
Sit Down Experiences

A place that is often recommended is the Robot Restaurant, in the Kabuki-cho part of Shinjuku (North-East of Shinjuku station). There are tons of things to do in Shinjuku like this.
Robot Restaurant is a crazy fun laser and action ninja show in Tokyo, Japan's Shinjuku district with dancers, lasers, monsters, and more. Always buy discount tickets and expect a crazy wild time.
If you want the short review of the place – yes, Robot Restaurant is absolutely worth the time and money. It's totally bonkers and unlike anything you've ever experienced, making it an absolute blast. Even at full price, it'd be worth it. You can save up to 34% off each ticket by purchasing discount Robot Restaurant tickets in advance via Voyagin or another travel site.
Rare and Unique places in Tokyo
Golden Gai
You might want to visit a place called Golden Gai. Last time we visited Shinjuku we stayed in an AirBNB that was just blocks away from Golden Gai, making it easy to have late-night adventures. Golden Gai is a small area located in Shinjuku, Tokyo, that consists of three blocks of narrow alleys lined with over 200 small bars and pubs, each offering a unique atmosphere and atmosphere. It is a popular spot for locals and tourists alike to enjoy a night out, experience the vibrant and eclectic atmosphere, and sample a variety of local drinks and snacks.
If the signs are in English, they are welcoming to foreigners. If there are no English signs, then their usual clients are locals.
Ueno Park
Lastly, I suggest checking out Ueno Park, which is a massive park that even has its own zoo inside.
Eat Curry in Tokyo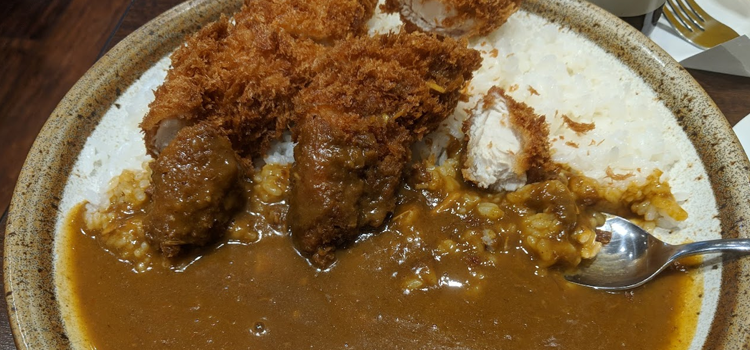 Usually when you think of curry you might imagine India or even Thailand, but few realize that curry is a wonderful food when prepared by the Japanese as well. It has taken on its own flavor and experience to be a one-of-a-kind meal unique to Japan.
Japanese curry is a simpler flavor that that of Indian curry and Thai curry. It is usually serve with rice instead of with naan bread, but the best part is that it is also usually served with some kind of katsu (cutlet). For example, the breaded chicken above is one of the most popular curry dishes you can order.
There are curry chains all over the city, including CoCo Ichibanya and Go Go Curry. You can usually choose your spicy level and sweet level from a number between 0 and 10. I suggest getting a 3-4 hot and a 1-2 sweet.
Playing Darts in Tokyo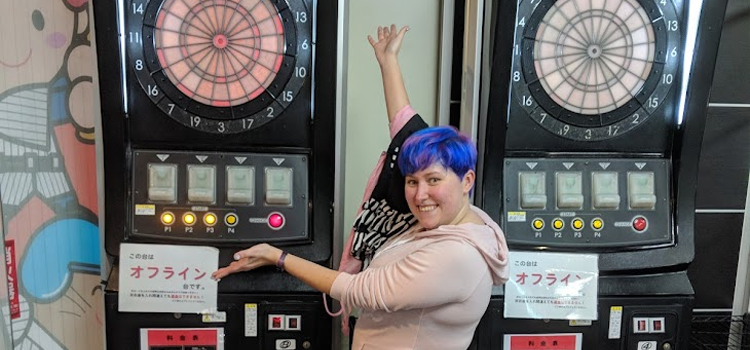 Something so Western sounding in Tokyo? Yes, I suggest it! Darts are a popular game to play after a fun time drinking with friends at the nearby pub. You can play darts at the batting cages, at the internet cafes, or at a darts bar.
Grill Your Own Beef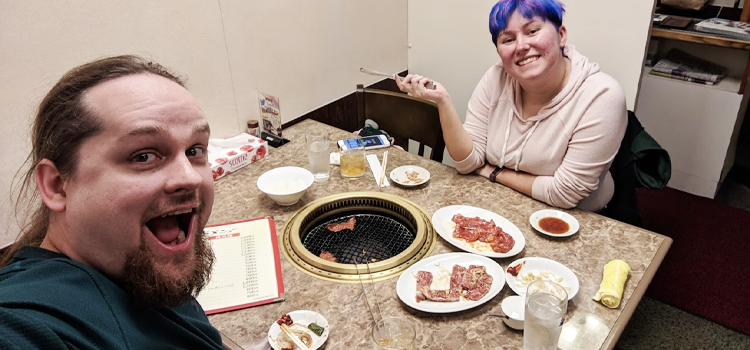 Food is one of my favorite travel past-times, and being able to grill your own top quality beef in Tokyo is one of my favorite experiences. You can choose various cuts like Harami, Karubi (shoulder cuts) to various other parts of the cow. The server will then bring you a plate of uncooked meat and you cook it yourself right there at the table! You can control exactly how well your meat is cooked and experience the freshest tasting food you've ever had.
Wagyu beef is world-famous for being the highest quality type of meat in the world, from specially raised and fed cows in Japan, and you can find it in abundance in Tokyo.
Visit Mount Fuji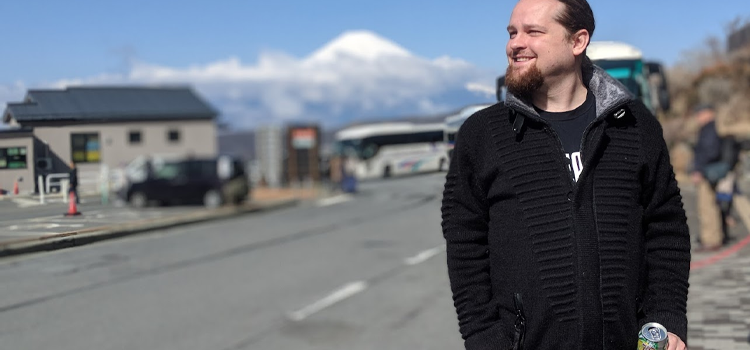 Fuji is actually a little over an hour from Tokyo, but it's really easy to get there. It's not hard to take a day-trip to the area and be back in the big city by that night. Simply hope on the Fuji Excursion Limited Express train from Shinjuku Station to Kawaguchiko. Note the train only leaves in the mornings.
Play with Animals in an Animal Cafe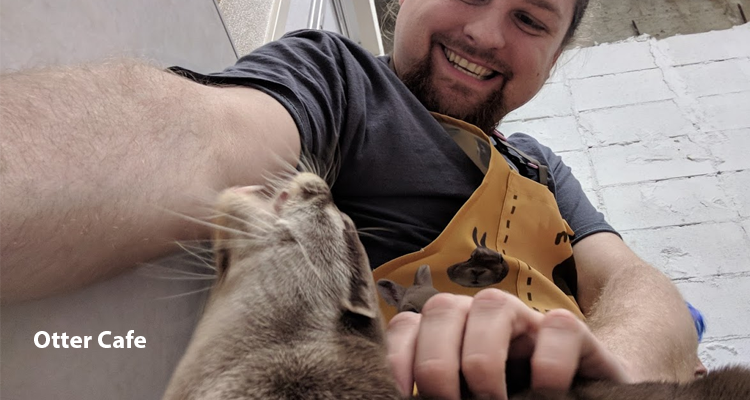 There are all kinds of animal cafes in Tokyo. Animal cafes are something that are pretty unique to Japan, where you get a chance to hang out with cute animals like cats, dogs, or even otters. This is particularly common in Tokyo because apartments are usually far too small to have pets, so this is a rare opportunity to bond with nature and pet animals for people who live in Tokyo. The otter café includes all kinds of excitable otters and even has rabbits to play with as well. There is a café focused on exotic animals that has a feisty fenic fox running around, and he's happy to nip and scratch at you.
There are many cafes focused on highly domesticated animals like cats and dogs, but the more exotic animal cafes are usually limited to just one location.
Check out Cool Shrines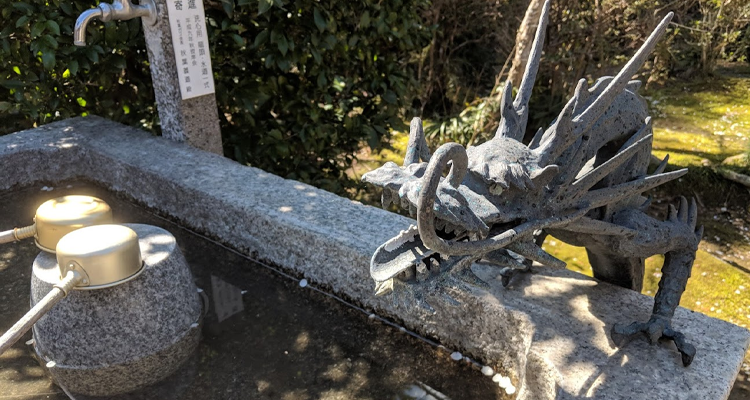 There are some cool shrines and temples in Tokyo (although this photo is from nearby in Chiba). In Tokyo there is the Meiji Shrine, the Asakusa shrine ie Sanja-sama, and Senso-ji nearby.
Meiji Shrine
Arguably the most talked-about shrine in Japan, this inspirational shrine is set inside its own park in the heart of the city, a marked contrast from the surrounding city.
Kanda Myojin Shrine
Home to a huge shinto festival every year, the Kanda Myojin shrine is one of the oldest shrines in the city. Host to the popular Kanda Matsuri, it is colorful and busy and very near Akihabara and Tokyo Stations.
Asakusa Shrine
This shrine is used as a shinto shrine regularly and you are likely to see a lot happening here. It is very near Senso-ji, so don't get them mixed up.
Honozono Shrine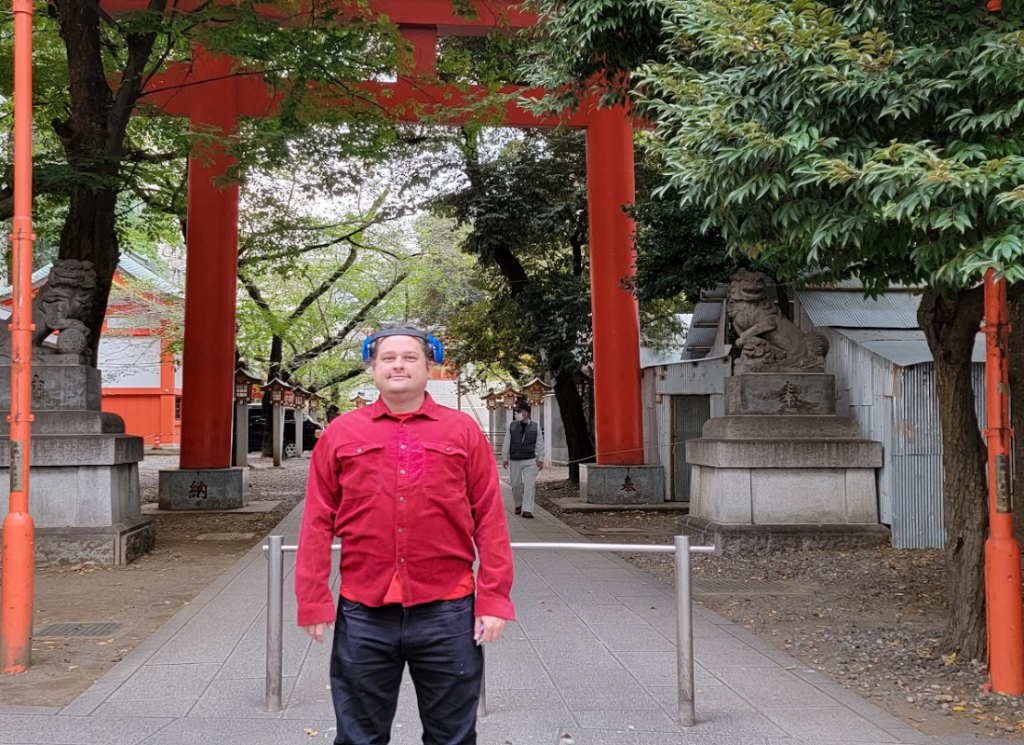 The Honozono Shrine in Shinjuku, Tokyo, is a Shinto shrine dedicated to the god of fire, Kagutsuchi. It is a historic shrine that has been around since the Edo period and is known for its beautiful wooden architecture. Visitors come to this shrine to pay their respects, make offerings, and participate in various traditional events such as the annual festival held in February.
It's in a great location as its in Shinjuku near Golden Gai. In fact, you can see the shrine from the end of Golden Gai street.
The shrine is a popular place for tourists, who are attracted by its peaceful atmosphere and traditional Japanese design. Visitors can admire the intricate carvings and beautiful paintings that adorn the wooden structures, as well as the lush greenery that surrounds the shrine grounds. In addition, the shrine is home to a number of small shrines and monuments, including a stone torii gate that marks the entrance to the sacred grounds.
One of the most unique features of the Honozono Shrine is the giant cedar tree that stands in the center of the shrine grounds. This tree is considered sacred and is believed to have healing properties. Visitors come from far and wide to touch the tree and make wishes, in the hopes that their prayers will be answered.
In conclusion, the Honozono Shrine is an easy choice to visit when you're in Shinjuku for anyone looking to experience the traditional culture and history of Japan. Its peaceful atmosphere and beautiful surroundings make it an ideal place to spend an afternoon, and the friendly staff will be more than happy to answer any questions you may have about the shrine or the surrounding area.
Senso-ji Temple
Senso-ji is a huge buddhist temple and many consider it the spiritual heart of the city, but I might argue that honor belongs to the more serene Meiji Shrine. But it is one of the best sights in Tokyo and the streets leading to it are lined with shops that support the temple.
Yushima Seido
A confucian temple really stands out among all the buddhist and shinto spaces, making this temple a nice place to center yourself after a long day.
Go to the Tokyo Sky Tree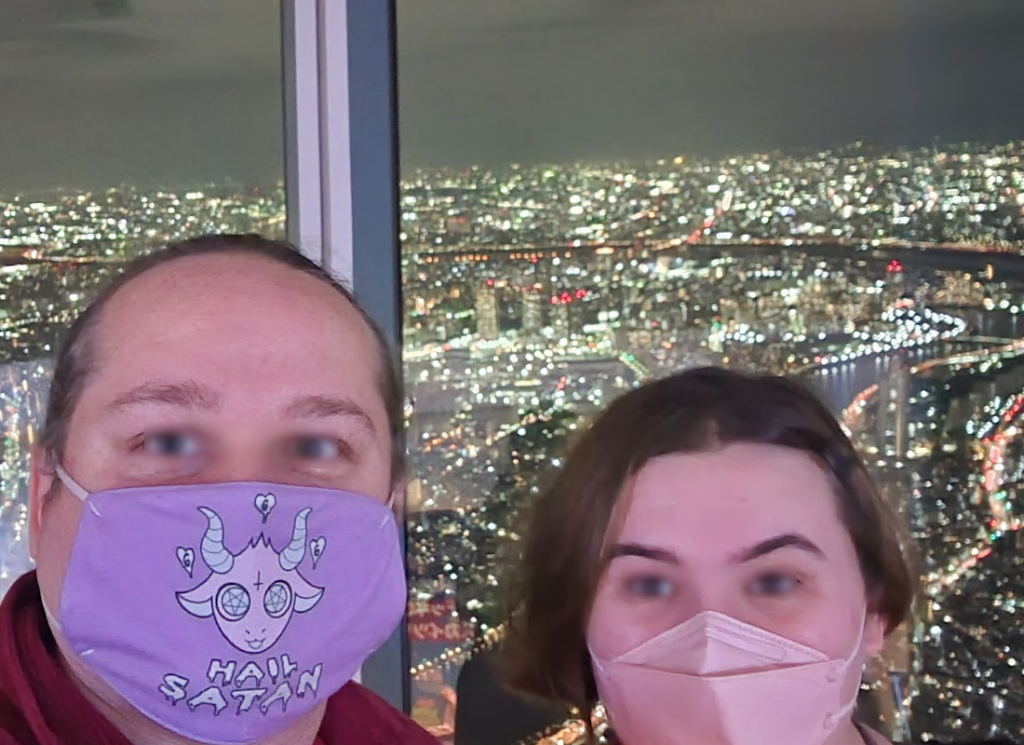 The Tokyo Sky Tree is a must-visit for anyone looking to experience the best views of Tokyo from above. Standing at 634 meters, it is the tallest structure in Japan and the second tallest freestanding structure in the world. From the observation deck, visitors can enjoy panoramic views of the city, including Mount Fuji on a clear day.
The Sky Tree also houses a variety of restaurants, shops, and attractions, making it a perfect place for a day trip. I enjoy going at night to enjoy the beautiful sunset.
In addition to its stunning views, the Sky Tree is also known for its innovative design, which combines traditional Japanese architecture with modern technology. The steel frame is covered in a lattice pattern, creating a beautiful and unique silhouette against the skyline. The Sky Tree is also designed to be environmentally friendly, with energy-efficient lighting and ventilation systems.
Visiting the Tokyo Sky Tree is an unforgettable experience that offers a unique perspective of the city. Whether you're a local or a tourist, it's a must-visit destination that should not be missed.
Hope you're ready to explore all these awesome places now!
Tokyo is one of the best cities in the world to visit, and you can find new things to do for weeks on end! Learn how much it costs to visit. If you start to get tired of the big city you can take a flight to Okinawa and enjoy a beach vacation instead.