Mount Fuji is, without a doubt, Japan's most iconic landmark. As the country's highest volcano, it is also its most beautiful. And at a distance of about 60 miles from Tokyo, it is accessible enough for travelers to add to their bucket lists when running out of fun things to do in Tokyo.
Fuji-san's perfectly symmetrical cone can be seen from Tokyo on clear, cloudless days. It is typically capped with snow for a good 5 months of the year. Beautifully depicted in Japanese art and photographs, some people are happy enough to get a glimpse from afar. Others, however, would want to experience it up close.
Is visiting Mount Fuji worth it?
You will need to drive around 2.5 hours from Tokyo to get to the iconic Fuji-san. Some will argue that you don't need to leave Tokyo to see how beautiful Fuji-san is. Still, even the best city views in Tokyo cannot guarantee a view of the mountain. In fact, Mount Fuji is hidden by clouds during most parts of the day.
Every year, thousands of people visit the mountain intending to just relish in its beauty and size up close. Others, however, plan on taking things a bit farther by going up to the summit.
It doesn't really matter what your goals are for seeing the iconic mountain in person. The fascination surrounding the mountain is something that the locals share as well. Being an active volcano, the Japanese have always regarded this holy mountain with reverence, awe, and fear.
But is it really worth a visit? Below we compiled some of the top reasons why you should add it to your bucket list:
It is close by
Accessibility has got to be the top reason why it is worth visiting Mount Fuji, all year round. Luckily, the Japanese have made it their priority to make everything as accessible as possible for both locals and international travelers alike, and on public transport too!
If you're planning on going by train, the easiest route is via the JR Chuo Line from Shinjuku Station to Otsuki Station. Traveling time takes about 70 minutes. From Otsuki, it takes around 55 minutes to Kawaguchiko Station.
You can also get to Mount Fuji by bus as there is a direct bus that traverses the Shinjuku Bus Terminal-Kawaguchiko Station route per hour. Just take either a Keio or Fujikyu. The journey back and forth could take about 4 hours.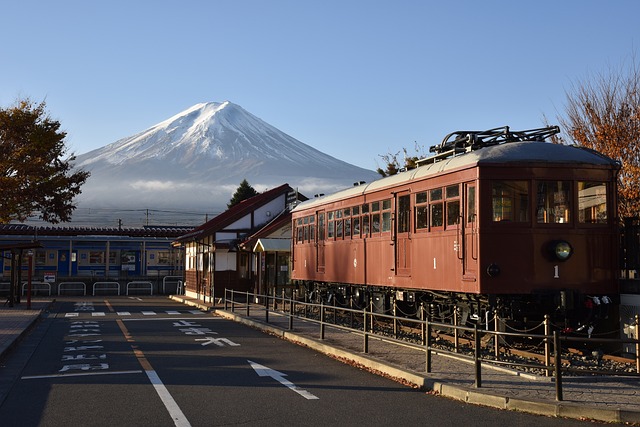 A must for climbers and hikers
It doesn't matter what your hiking or climbing abilities are, scaling this iconic mountain is just one powerful experience. It is common for people to plan their climb around July and August. Depending on the weather, it is possible to climb up until the middle of September too.
Many people who have successfully climbed up the 3,776-meter peak will let you know how immensely sickening yet satisfying the whole journey can be. A good number of climbers have reported feeling seasick on the way up. Some climbers would even just give up going to the summit. They're either too exhausted or too sick to go on.
Despite how challenging it can get, the view from the summit is totally worth the effort. It would certainly be one huge check off your bucket list if you made it to the top. Also, do expect things to get a bit crowded as Mount Fuji is not only popular with foreigners but with local climbers as well.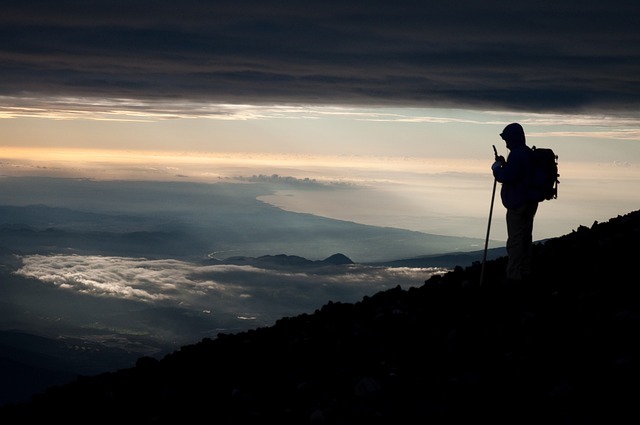 You don't need to climb up
Mount Fuji is not just popular among those that want to reach its peak. Tourists who just want to see it up close can still enjoy it without having to go through the grueling hours it would take to scale its summit.
Travelers can get to the base of the mountain or the nearby surrounding areas and see Fuji-san in all its majestic glory from a variety of viewpoints. There is something for every traveler to see when visiting Mount Fuji. In particular, the Five Lakes region surrounding the holy mountain is well worth checking out.
Of the five lakes, Lake Kawaguchiko is the most accessible and has a variety of things to offer to local and foreign tourists alike. The views around the area are just purely breathtaking. And when you get the opportunity of having Fuji-san at the backdrop, you know those selfies are going to be fire!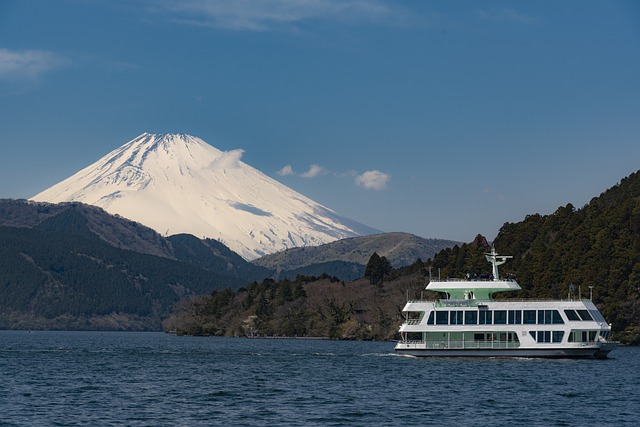 Hot springs
If all that climbing and hiking and soaking in the beautiful views has left you sore, nothing beats winding down in a hot spring. Hakone is especially famous for its hot springs. And what better view do you need than a majestic Mount Fuji as your background while you soak your worries away?
The best time to fully enjoy a hot spring is when the weather is cool. Visiting one around late autumn or early spring is always ideal. Public bathhouses and private onsens are available in the area.
In addition, a variety of "ryokan" or traditional guest houses as well as hotels can be found in the area, offering a wide range of options depending on your preferences and of course, budget. Also, look for onsen along the northern part of Lake Kawaguchiko as they are known to have guaranteed views of Fuji-san.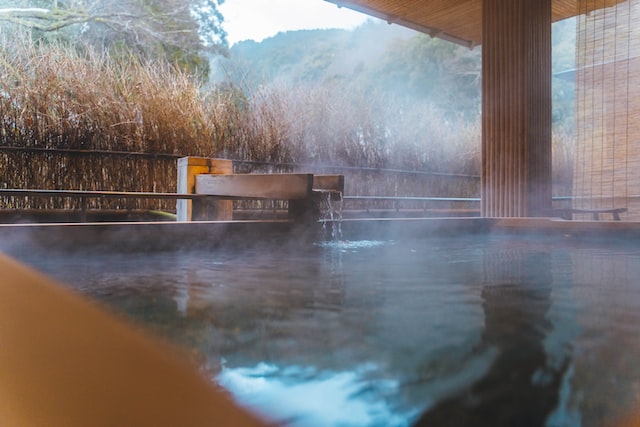 Fuji-Q Highland Amusement Park
If you think that climbing up Mount Fuji is the only activity worth checking out for thrill-seekers, think again! Once you've had your fill of Tokyo's amusement parks, a visit to the Fuji-Q Highland amusement park is something you won't want to miss.
The amusement park is known for its attractions based on popular animes, record-breaking roller coasters, and thrilling attractions. It certainly is a welcome break for those looking for a change of scenery from having taken in the serene beauty of the Five Lakes region.
When we say record-breaking rollercoasters, we mean the Guinness World Record kind. The park is constantly opening new attractions and rides with roller coasters that only those with nerves of steel would dare to ride. There are kids' attractions available, however, so there is something for everyone.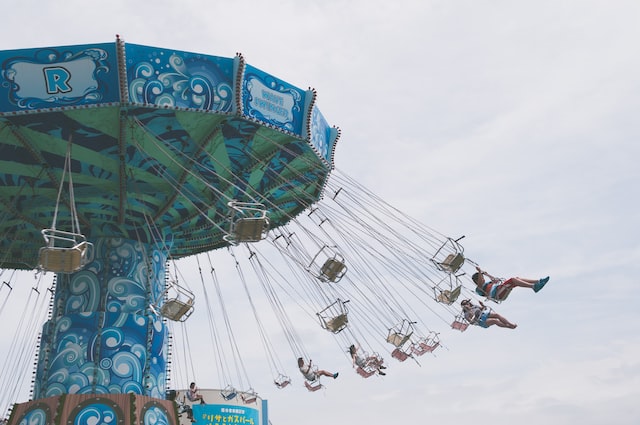 Fuji Shibazakura Festival
The festival takes place near lake Motosuko from around mid-April until early June. Fields filled with shibazakura or phlox moss fill the area where visitors are greeted with beautiful hues of whites, purples, and pinks with the ever-majestic Mount Fuji in the background. To say that the scene is stunning is an understatement.
Visitors are in for a treat as a variety of shibazakura-themed food and dishes are served. Shibazakura flowers and souvenirs are also sold during the festival.
The festival is a popular attraction among the locals and also attracts a huge number of visitors from abroad. So, if you decide to time your visit to Mount Fuji while the festival is going on, it is best to get an early start to avoid the crowds in the afternoon.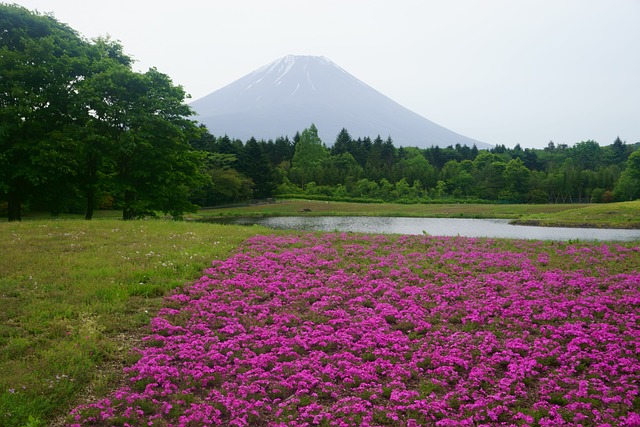 A worthy tick off your bucket list
If you get a chance to visit Japan, there is no way you'd pass on the chance of seeing the iconic Mount Fuji in person. Whether you decide to climb up its summit or visit some of the many interesting spots around with its iconic peak in the background— seeing it so close is just one experience you know you'll always come back to for many years to come.