Tourists who visit Japan also wouldn't want to miss this beautiful resort located in Tokyo. This resort used to be a single theme park (Tokyo Disneyland), built based on its sister parks in California, where a lot of visitors come from around the world.
Tokyo Disney Resort
The Tokyo Disney Resort is a theme park and vacation resort located in Urayasu, Chiba, Japan(east of Tokyo). It is owned and operated by the Oriental Land Company with a license from The Walt Disney Company.
Nowadays, the resort has two theme parks, three Disney hotels, six non-Disney hotels, and a shopping complex. Tokyo Disneyland was the first Disney theme park opened outside the United States where a lot of tourists can visit.
The two theme parks are the Tokyo Disneyland, which is the first theme park before the resort was developed, second is the Tokyo DisneySea, which is based on nautical exploration, adventure, and different lands.
LOCATION: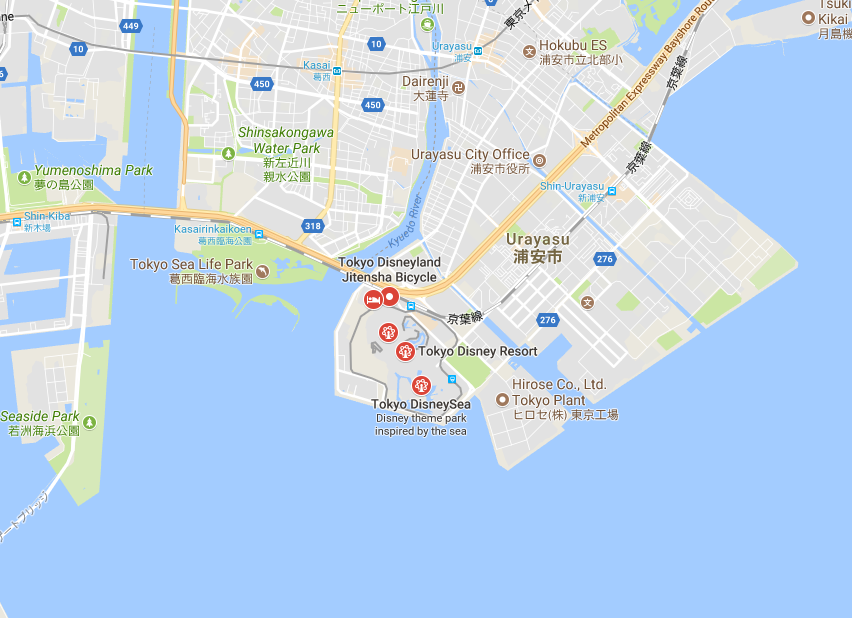 Getting to Tokyo Disney
Making your way to Tokyo Disney from any of the main train stations in Tokyo is relatively easy. The key is that you'll take the beautiful Keiyo train line, offering fabulous views of Tokyo Bay. From Shinjuku you can take a metro subway Marunouchi Line or a Chuo Line to the Tokyo Station area where you can switch to the Keiyo Line train.
Can you bring your own food to Tokyo Disneyland?
Absolutely yes! You can grab a convenience store bento box before heading into the park for your convenience. They just don't allow glass due to the danger of broken glass.
After a long day at Tokyo Disney maybe relax with some Japanese-style curry or some high-class sushi.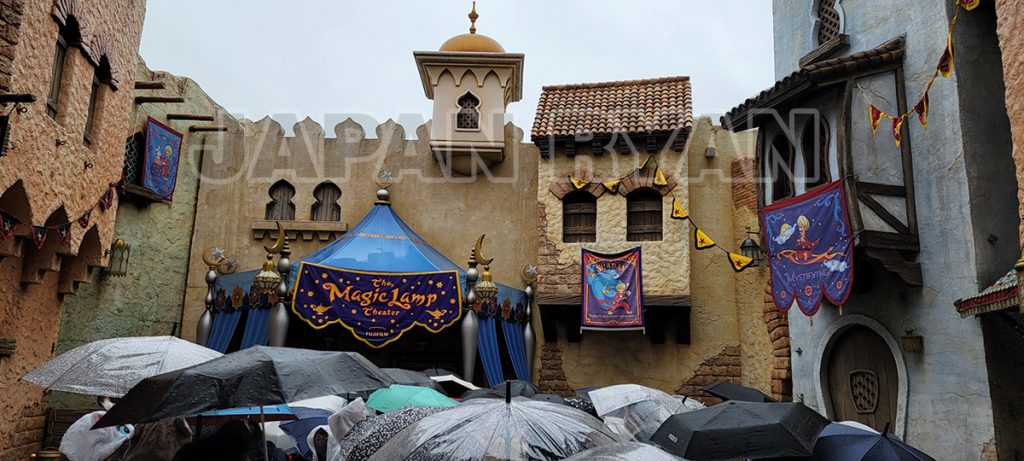 How to avoid lines at Tokyo Disney.
Personally, I recommend going when it's raining. While it may seem counterintuitive to visit an amusement park on a rainy day, doing so can actually be a smart way to avoid the crowds and long lines. A lot of other folks will choose to stay indoors or do other activities when it's raining, which means that the lines for popular rides and attractions are much shorter. In addition to shorter lines, visiting Tokyo Disney on a rainy day can offer a unique and memorable experience. The rain can add an extra layer of magic and atmosphere to the already enchanting park, with the lights and decorations reflecting off the wet pavement and creating a one-of-a-kind ambiance. They rake the leaves into the shape of mickeys!
To make the most of your rainy day visit to Tokyo Disney, it's important to come prepared with appropriate rain gear, such as a waterproof jacket or poncho, and comfortable shoes that can handle the rain. You may also want to bring an umbrella or a rain cover for your camera or phone to keep them dry.
How to get between parks.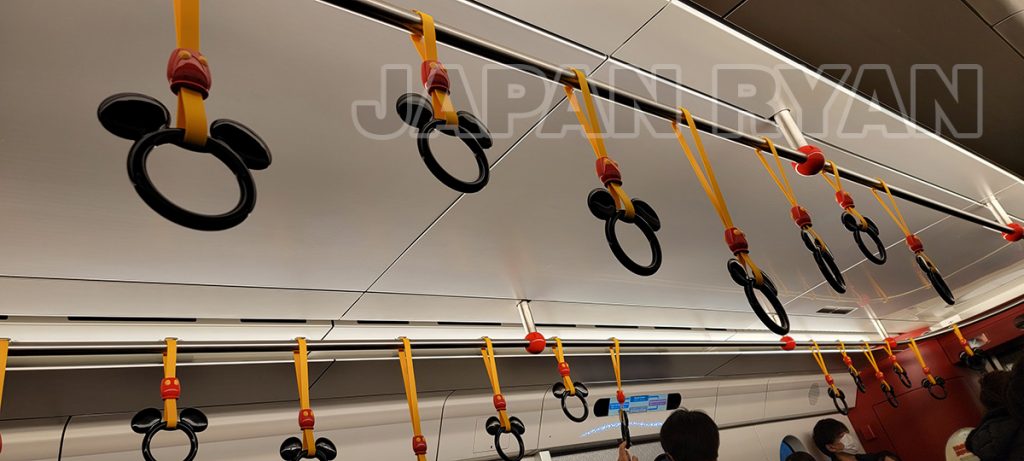 They've got their own train line at Tokyo Disney. It's one of the most convenient and efficient options is to use the park's train system. The train system connects Tokyo Disneyland and Tokyo DisneySea, as well as several nearby hotels and resorts, making it a quick and easy way to travel between the different areas.
The Tokyo Disney train system consists of two lines: the Disney Resort Line and the Tokyo Disneyland Line. The Disney Resort Line is a monorail system that runs in a loop around the two parks, making stops at four different stations. The Tokyo Disneyland Line is a more traditional train system that connects the parks with other nearby areas, such as Maihama Station and the nearby Tokyo Bay shopping district.