Tourists who visit Japan also wouldn't want to miss this beautiful resort located in Tokyo. This resort used to be a single theme park (Tokyo Disneyland), built based on its sister parks in California, where a lot of visitors come from around the world.
Tokyo Disney Resort
The Tokyo Disney Resort is a theme park and vacation resort located in Urayasu, Chiba, Japan(east of Tokyo). It is owned and operated by the Oriental Land Company with a license from The Walt Disney Company.
Nowadays, the resort has two theme parks, three Disney hotels, six non-Disney hotels, and a shopping complex. Tokyo Disneyland was the first Disney theme park opened outside the United States where a lot of tourists can visit.
The two theme parks are the Tokyo Disneyland, which is the first theme park before the resort was developed, second is the Tokyo DisneySea, which is based on nautical exploration, adventure, and different lands.
LOCATION: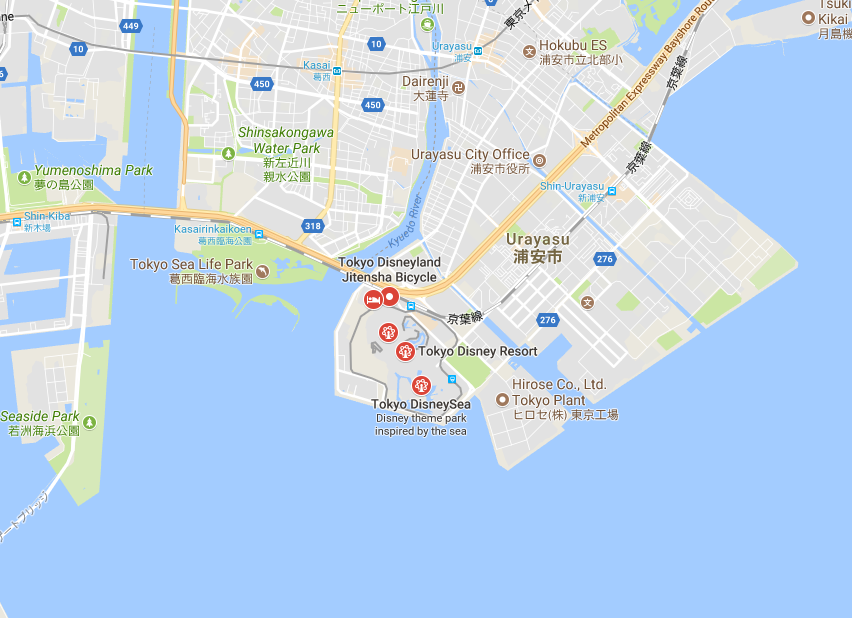 Getting to Tokyo Disney
Making your way to Tokyo Disney from any of the main train stations in Tokyo is relatively easy. The key is that you'll take the beautiful Keiyo train line, offering fabulous views of Tokyo Bay. From Shinjuku you can take a metro subway Marunouchi Line or a Chuo Line to the Tokyo Station area where you can switch to the Keiyo Line train.
Can you bring your own food to Tokyo Disneyland?
Absolutely yes! You can grab a convenience store bento box before heading into the park for your convenience. They just don't allow glass due to the danger of broken glass.
After a long day at Tokyo Disney maybe relax with some Japanese-style curry or some high-class sushi.