Are you planning to spend your summer vacation in Japan, "the land of the rising sun"? If you are, Shinjuku should be on the top of your where-to-go list. This city district is popular for having the busiest train station in the world and being one of the major economic centers of Tokyo, the country's capital city.
But, aside from these facts, Shinjuku has a lot more to offer! In fact, it is home to numerous tourist spots and famous restaurants. To help you create an itinerary for your trip, here are 20 of the most beautiful places in this district that you may want to explore and fall in love with.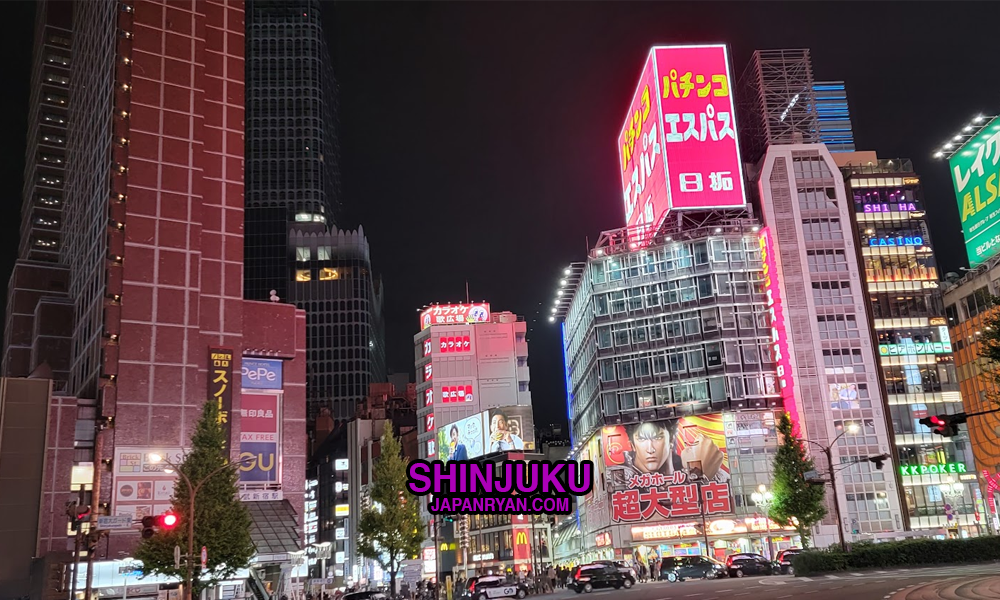 Shinjuku Central Park
If you're a fan of parks and places with lawns, Shinjuku Central Park might be the first place you will want to go. This lovely park is reminiscent of New York's Central Park and even has its own version of Niagara Falls. Plus, the 80,000 trees add up to the greenery of the place, making it more relaxing, refreshing, and appealing to ride a bike, take a walk, or just relax!
Location: Shinjuku Central Park
Price: No admission charge.
Area: West Shinjuku
Omoide Yokocho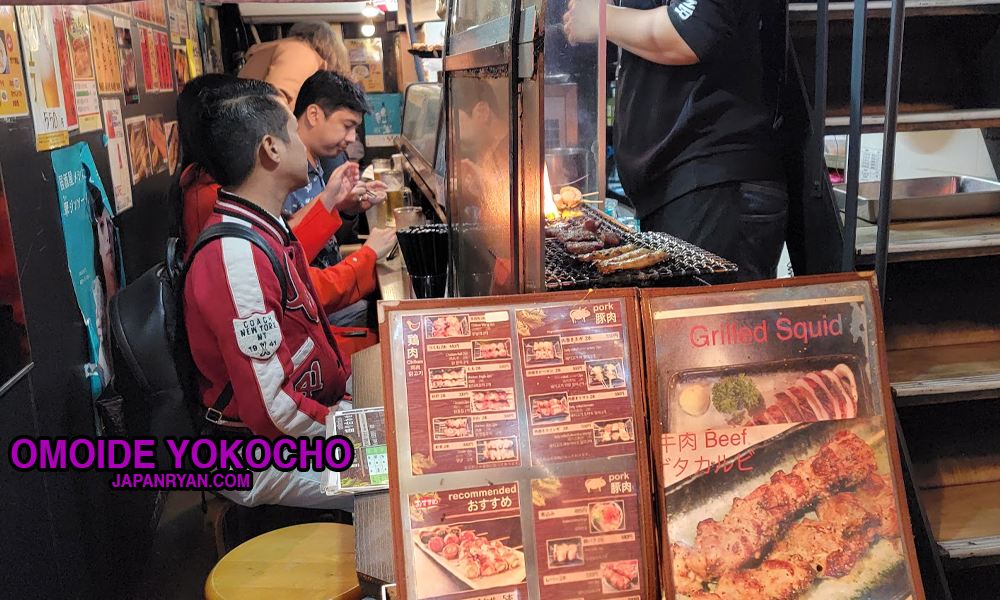 The Omoide Yokocho or "Memory Lane" is one of the must-go places when you visit the City of Shinjuku. Here, you can see various stalls selling delicious yakitori, oden, ramen, seafood, and fresh vegetables. On top of that, most bars and food stands offer menus in English, so that tourists won't have a hard time choosing what to order.
Furthermore, if you want to experience Omoide Yokocho in its full glory, it is highly recommended to visit the place at night. During this time, most of the minibars are open, the lights are beautifully illuminated, and a lot of tourists and entrepreneurs alike are out for a good drink or quick snack.
Most of the restaurants in Omoide Yokocho don't have bathrooms, and there's only one along the entire street – which is why the place used to be called by locals "piss alley". Each restaurant is generally incredibly tiny too, with maybe 10 seats per place, however some also have more space upstairs. The quality varies wildly, with some places tasting amazing and other places being very disappointing.
Location: Omoide Yokocho
Price: Around 750 yen per skewer.
Area: Very Near Shinjuku Station
Tokyo Metropolitan Building Observation Deck
Do you want to have a clear view of Tokyo City from above at a much more affordable price than visiting Tokyo Tower or Tokyo Sky Tree? If you do, Tokyo Metropolitan Building is the best place for that. The north and south observatories of this two-tower structure will allow you to see the overlooking beauty of Japan's largest city without spending a fortune.
In the daytime, you will be able to have a glimpse of numerous Tokyo landmarks including the Tokyo Dome, temples, Tokyo Tower, Tokyo Sky Tree, and even the breathtaking view of Mount Fuji. But, if you want to see the mesmerizing beauty of the city with all the lights up, visiting the Tokyo Metropolitan Building North Observation Deck at night is a perfect time.
Location: Tokyo Metropolitan Building
Price: No admission fee!
Area: West Shinjuku
Park Hyatt Hotel New York Bar
If you love the 2003 movie Lost in Translation starring Bill Murray and Scarlett Johansson, you will probably want to visit the Park Hyatt Hotel New York Bar during your trip to Shinjuku. Since various scenes were shot at this bar, you will see and experience the exact spot where your favorite clip was taken. On top of that, you will also love the view of Tokyo from your seat, while enjoying good drinks, delicious foods, and live music.
Location: Park Hyatt Hotel
Price: Pretty spendy.
Area: West Shinjuku
LOVE Statue
Situated in front of the Shinjuku i-Land entrance, Love Statue is among the places you will want to go during your trip to Tokyo if you want a nice photo with your partner. This LOVE object is a famous meeting place at Nishi-Shinjuku Station since it can be easily seen and accessed from the station and other areas.
Location: LOVE Statue
Price: Free
Area: Northwest Shinjuku
Isetan Shinjuku Department Store
For fashionistas and foodies, Isetan Shinjuku Department Store is surely one of the places to visit when in Tokyo. If you're among them, you might want to include a time for shopping in your itinerary. The store has several floors with high quality and stylish clothes, plus, there's also an amazing food hall if you want to take a break while you shop.
Location: Isetan Shinjuku Department Store
Price: The shops are not the cheapest.
Area: East Shinjuku
Kabukicho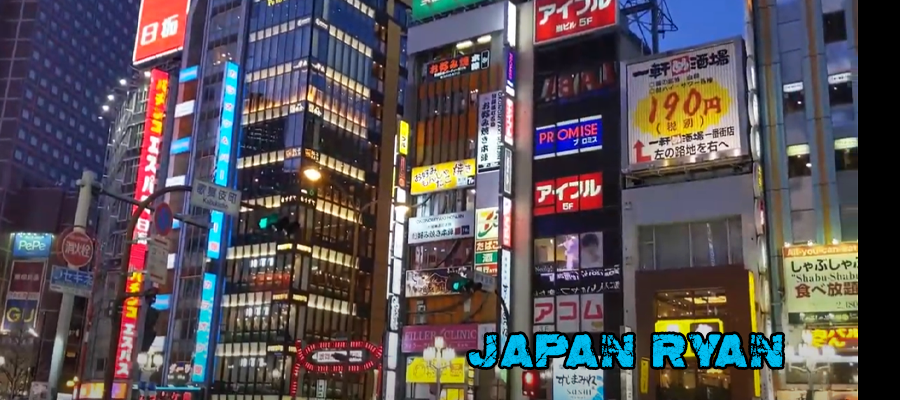 Kabukicho is one of the entertainment districts at Shinjuku where you can enjoy nightlife with bars, bright lights, pachinko parlors, and restaurants. This place is perfect if you want to experience the younger scene in Shinjuku and visit some of the popular spots in the city. As a bonus tip, you should check out any place that has Godzilla as an ambassador.
Kabukicho is where the nightlife in Tokyo truly rages, second only to Shibuya which is party-city. People visit Kabukicho on date nights to enjoy one of thousands of restaurants packed in barely a square mile, with cuisine ranging from the incredible to the inedible. Toho Cinemas is located centrally in Kabukicho and is a great place for a movie date.
The biggest warning in Kabukicho is that you must never, ever, follow a street-caller, also called a tout or barker. If someone is on the street recommending a restaurant to you do not under any circumstances go with them. If you look lost, they will also lie and tell you that the specific restaurant you're looking for is the one they represent. Many people have reported being drugged and mugged inside one of these sketchy restaurants, with charges on their credit cards adding up over $6,000. They're usually on the 7th or 8th floor of some nondescript building. As long as you look up Google reviews in advance, stick to street-level restaurants, or never follow a barker, you will be fine.
Location: Kabukicho
Price: From very cheap to very expensive. Standing bars with kushikatsu (fried skewers) are very cheap, while private izakayas can be very expensive.
Area: Northeast Shinjuku
Golden Gai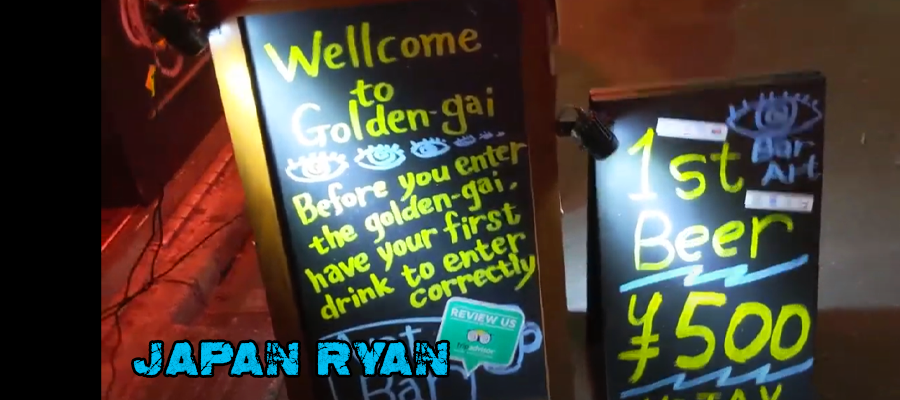 Wander into a bar and find that it only has five seats and that's all that will fit. Maybe climb a few stairs to the second floor bar and notice that you're two feet too tall to stand up. Despite the lack of space everyone is having an amazing time drinking and socializing. That's the kind of experience you can find at Golden Gai.
Golden Gai has tiny buildings and narrow streets which are similar to Omoide Yokocho. It can be located in the eastern part of Shinjuku. The theory is that this place allows you to experience the golden era of the city, in which wealthy artistic clients such as literary artists, directors, and manga artists drink expensive beverages in flashy bars. However more realistically it's salarymen who come for a cheap drink in a private place.
Location: Golden Gai
Price: Most places are pretty cheap! Average 800 yen per drink.
Location: East Shinjuku
PS: If you like drinking and partying, Shibuya is pretty cool too.
Izakaya-themed Pubs
Aside from the extraordinary experiences you may enjoy in Shizuku Japan, you will also love to try its izakaya-style themed pubs and cafes. Among them is the Christon Cafe which was inspired by a European Church of the olden times and the Alice in Fantasy Book Café which gives off a magical vibe. Indeed, Shinjuku is home to various themed restaurants and bars. Thus, if you have a particular interest in mind, be sure not to miss the appropriate theme bar during your trip.
Shinjuku Gyoen National Park
Besides bars and restaurants with urban chaos, Shinjuku has also a place where you can relax amidst nature—the Shinjuku Gyoen National Park. Here, you can enjoy the beautiful view of over 20,000 cherry blossom trees for a nominal fee of 50 yen for children and 200 yen for adults.
Furthermore, the Shinjuku Gyoen is one of the most important parks in Tokyo as it was once an imperial garden way back in 1906. After World War II, it was opened to the public as a National Garden.
There's also a famous ramen shop called Gonokami Seisakujyo, which is an incredible ramen shop that serves a rare shrimp-broth-based ramen located just beside the massive park, but it's so nestled in a side street that you would never find it if you weren't looking for it.
Hanazono Shrine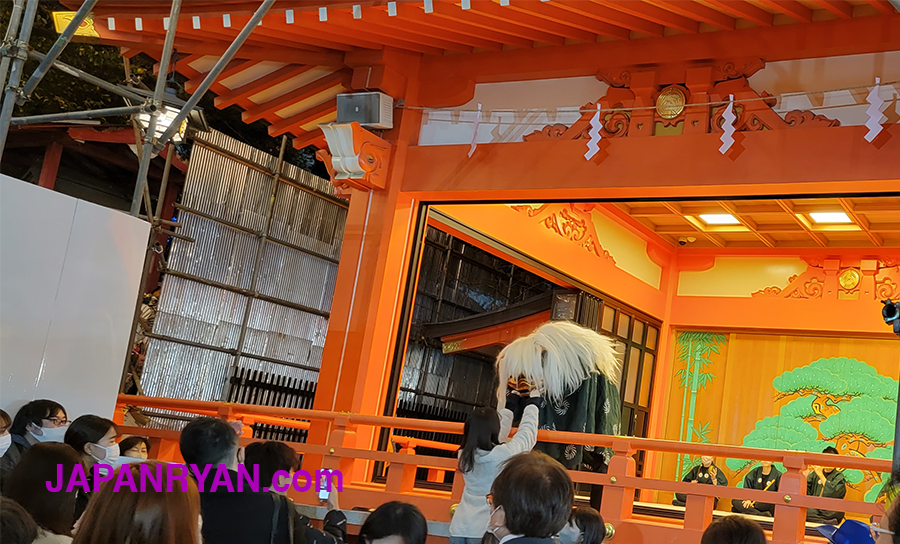 If you're a history-lover, you would probably want to visit the Hanazono Shrine which holds a lot of history about the city. It was built in the mid-17th century located only a few minutes on foot from Shinjuku Station. Usually, tourists and businessmen alike visit the shrine to pray to the fox deity of success and fertility, Inari.
The shrine also sometimes hosts matsuris, or festivals, dedicated to the appropriate deities therein enshrined. When we visited there were thousands of festival-goers, and we witnessed a performance where shrine visitors were giving 1000 yen bills to a strange creature, which then ate them and nibbled at the person's head, in an offering to receive good fortune from the deity.
Festivals are one of the most fun things to do when visiting Japan as you really get to experience local life. It feels like you're in an anime! The festivals have street vendors selling all kinds of things from soy-sauce corn on a stick to quartered baked potatoes with butter to giant squid on a stick. These festivals are unlike anything in America, and I love going. The prices are fantastic too, most things might cost a single 500 yen coin.
Godzilla Head
Located at Kabukichō, Shinjuku, Tokyo, Japan, the Godzilla head has become a famous landmark and tourist attraction. The 80-ton head was based on Godzilla's appearance in the 1992 movie, Godzilla vs. Mothra and was exposed in the year 2015. So, if you're a huge fan, you shouldn't miss it during your stay in Shinjuku. Godzilla's head is one of the first sights you'll see when entering Kabukicho, and its situated on top of the Toho Cinemas building in the center of Kabukicho.
Many people use Godzilla's head as a meeting point when meeting friends at the impressive Toho cinemas building, because it is both easy to find and iconic. It's also really easy to get a picture with it in the background just by walking a block up the street.
Shinjuku Musashinokan
Do you want to watch some of the most appreciated films in Japan? If you do, you must visit the Shinjuku Masashinokan while you're in the "Land of the Rising Sun". You will surely get nostalgic while seating at the long-standing theater while watching one of the all-time favorites, Teinosuke Kinugasa's A Page of Madness.
Taito Station – Shinjuku Game World Shop
If you're a gamer, the Taito Station – Game World Shop can be your new favorite place, It is a game center situated near Shinjuku Station south exit. Here, you can play famous games such as "otoge," and even classic games including fighting games and crane games.
Samurai Museum
Samurai Museum is one of the most famous tourist spots in Shinjuku, where you can take pictures while wearing samurai armor and helmet. Aside from that, you can also learn Japanese Calligraphy through various lessons from the professional calligraphers of the city. Plus, you can enjoy music shows and sword performances during your visit.
Tokyo Opera City
Tokyo Opera City is a complex with art galleries, concert halls, restaurants, and more. It is located in the Nishi Shinjuku where you can enjoy various exhibitions and concerts. Furthermore, you can also have an overlooking view of the entire city when you're in the observatory restaurant on the 54th floor.
Shinjuku Chuo Park
With an area of 80,000 square meters, Shinjuku Chuo Park is a place of greenery located near the Tokyo Metropolitan Government Office Building. Here, you can see various facilities for locals and travelers alike such as kid's water area, futsal courts, and basketball courts. Moreover, Kumano Shrine inside the park is the most visited and recommended place within Chuo Park.
Don Quijote Shinjuku Higashiguchi Honten
Located in Kabuki-Cho, Shinjuku Don Quijote Shinjuku Higashiguchi Honten is a general discount store based throughout Japan. Aside from household goods, foods, and electronics, this place also offers a rich variety of stuff such as party items, Cosplay outfits, and souvenir products.
Don Quijote is a paradoxical kind of store, similar to both a regular department store and an adult-entertainment store and a knock-off Target all at once. On one floor you can find socks, underwear, silly costumes, and trinkets, on another floor you can find adult-only toys and electronics, and another floor is filled with cosmetics. If you're looking for something odd or unique, Don Quijote is not a bad place to look first.
Shinjuku-Matsumoto Kiyoshi
Complete your itinerary in Shinjuku by visiting the Matsumoto Kiyoshi which is not only loved by the locals but also by the visitors of Japan. Here, you may find various stuff from medicine and cosmetics to food products and daily necessities – all at affordable prices. On top of that, Matsumoto Kiyoshi is also your go-to place if you want to look for good-quality souvenirs for your loved ones.
Ninja Trick House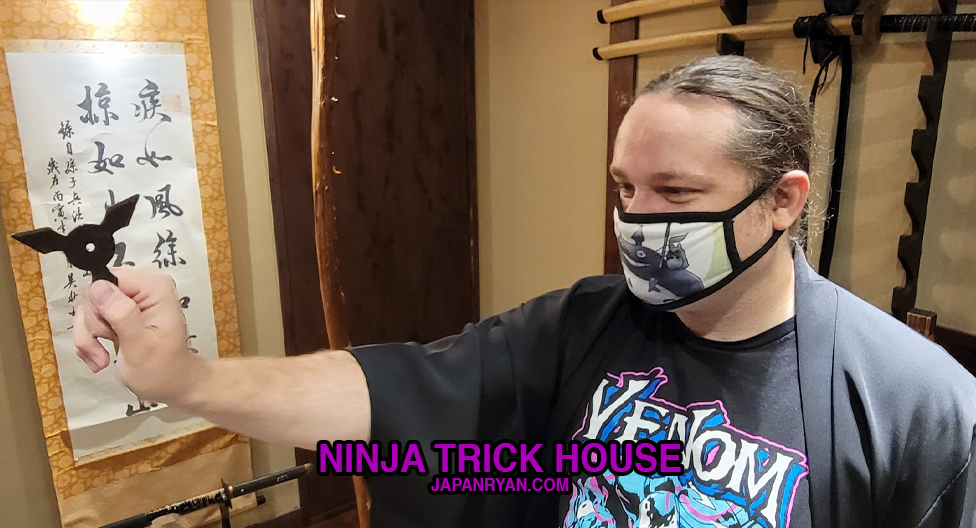 The Ninja Trick House is a neat little experience in Shinjuku located in the Kabukichou area. It's relatively easy to find and admission is about $20-$30 per person. Inside you'll be given a short ninja history lesson, be shown how to properly hold a ninja sword, and get the chance to throw about 20 shurikens at a target, so you better do your best!
The house is guided by your own personal ninja guide who arrives with a bang after your five minute ninja lesson movie video at the start of the tour. Typically the tour takes just 15-20 minutes, but will be much longer with a larger group. All-in-all it's mostly a photo experience where you can take several photos doing ninja stuff, and it's easily worth a quick visit.
Takeaway
When you think Shinjuku only offers great nightlife to tourists, you surely got it all wrong. The places listed above are just some of the great spots you may want to visit in Shinjuku – whether it's daytime or nighttime. However, if you want to visit all the beautiful places in Japan, you should plan an extra time to stay and be sure to taste all the delicious foods Shinjuku can offer.
Enjoy your time when you visit Tokyo and don't forget to enjoy all the delicious foods too.