SAKURA: JAPAN'S MOST BELOVED FLOWER.
Japan has plenty of symbols when it comes to nature. Japanese culture has, since ancient times, revered nature and often associated ancestors and ancient spirits with trees, animals, and even mountains. Regardless of the season, nature can have a deep meaning in Japanese culture. And every spring, Japanese people, and even tens of thousands of tourists, anxiously await for spring blossom season for the blooming of flowers, particularly, the Cherry Blossoms.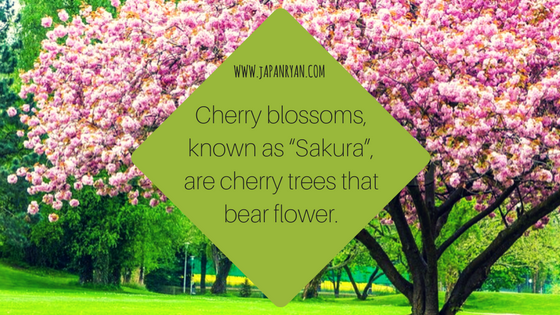 Cherry blossoms, known as "Sakura", are cherry trees that bear a flower – Prunus Serrulata. This is also Japan's National Flower, which stands for hope, good luck, love, springtime, and renewal. Don't get them confused with the plum blossoms that are almost as pretty and start a little sooner in the year.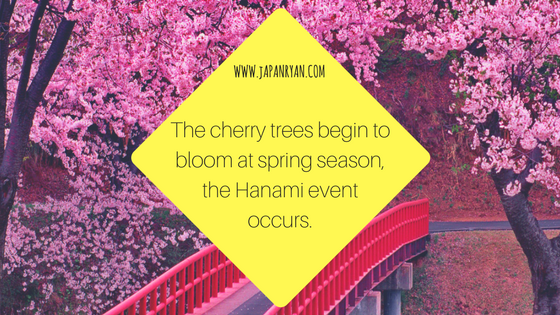 Every year, the Japanese track the cherry trees' blooming progress. As the cherry trees begin to bloom in early spring, the Hanami festivals begin! Hanami events are a tradition across all of Japan – people often sit outside under the flower in parks to enjoy the natural and stunning beauty of the beautiful cherry blossoms. However, the blooming of flowers only lasts for a short span of time. Often it only lasts for a week. The flower petals fall down constantly, which makes the ground underneath Sakura trees covered in an ocean of pink.
Since the blooming of cherry tree flowers only last for a short span of time, this event comes to be Japan's symbol of human mortality and how a short and precious life could be beautiful.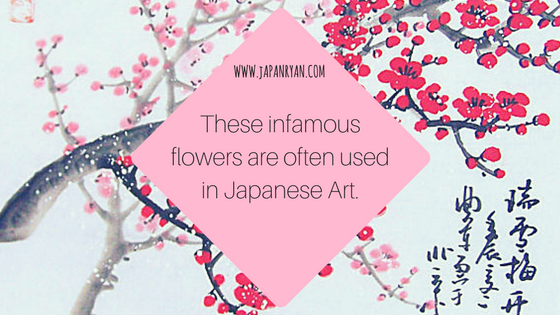 These famous flowers are often used in Japanese Art, as well as being a common design in Japanese clothes and furniture. These are also often served at a wedding and other occasions as a drink (Sakura-yu) and sometimes as a dumpling called Sakura-mochi.
March 27 is the Sakura day, decided by the Japan Sakura Association in 1992. But note that the exact day of Sakura blooms will depend on your location on the Archipelago.
Global warming affect on Sakura Viewing.
The past few years have shown Sakura blossoms coming even earlier than before, as the temperature in Tokyo has been getting warmer earlier, as it has in other places across Japan. In the past, cherry blossom viewings may be held as late as mid April, but now they're almost always earlier.
When to visit sakura blossoms?

Late March to early April! Check the weather for a week where temperatures will be in the 70s (21 – 24 celsius) for about a week, and that will likely be prime-time for blossom viewing!
Every city in Japan has different ideal blossom viewing times, and these are often announced and updated by the local prefecture governments. In Northern Japan you will have to go see the blossoms later than you would in Southern Japan.
Some people are even so dedicated that they travel from the south of Japan to the north just to track the blossoms through the country.
Why are there cherry blossoms outside of Japan?

This is a great question and has a pretty interesting answer. Many people know that China often uses pandas as a form of diplomacy, gifting them to countries they have friendly relations with, where they can be shown off in zoos.
Japan's cherry blossom trees are also often a symbol of friendly relations – but with Japan. Many of the cherry blossoms in foreign cities outside of Japan have been planted as symbols of friendship and unity with Japan (or with a specific sister city in Japan).
The first cherry trees planted in the United States as a symbol of Japanese friendship originated in 1912 as a gift from the People of Japan (technically, the government of Japan, in its work extending international relations). The trees given were meant to symbolize the fleeting nature of human life and well as continuously changing and growing culture, representing Japan. More than a thousand trees along the Potomac River were given in the name of the City of Tokyo.
Cherry blossom trees can also be found in great numbers in Brazil, which has the second largest Japanese population outside of Japan in the entire world, with over a million people of Japanese ancestry in Brazil. Most of the immigrants brought seedlings of cherry trees with them when they moved. Cities such as Garca and Campos do Jordao have annual festivals celebrating the blooming of the trees that coincide with celebrations of Japanese culture.
Best Sakura Viewing Times
Southern Japan – Fukuoka – If you go this far south, expect cherry blossoms around the 3rd week of March.
Hiroshima – At the end of the main island, expect cherry blossoms to start right at the end of March and beginning of April.
Tokyo – In Tokyo the Sakura bloom season tends to be around March 25 – April 1st, but it varies from year to year based on seasonal temperature changes.
North Japan – In Sendai the blossoms typically don't start until the second week of April, and in Sapporo they don't start until near the end of April.