Japanese fashion is known for its mix-match of different styles and genres. Many of these styles are mainly from local and foreign labels of mixing. Even the famous 'Harajaku' remains the leading fashion trend in Japan until today. But what are the other trends that made the Japanese very famous?
Below are the types of fashion that we can mainly see anywhere especially in Japan and in anime.

Dolly Kei
Dolly kei is a Japanese style that includes a lot of vintage modes that we can typically see in the European ages or fairy tales. Usually, we can also see some religious symbols and patterns in it. A mixture of texture, colors, lace, and embroidery can also be seen in the design.
Fairy Kei
It is a type of style in which a lot of childish demeanor can be seen. Pastel colors are the ultimate use in this childlike fashion. Even the pastel colored-hair is known to be added in this style. Cute motifs like babies, angels, bows are the main elements and can ultimately complete this genre.
Visual Kei
This type of fashion is mainly from the Japanese musicians in the mid-1980's. It is actually quite similar to glam metal and rock due to flamboyant costumes, weird hairstyles, and striking make-up. One popular aspect of this category would be the Androgyny.
Visual kei is particularly popular among some Japanese musicians, with some notable examples including X Japan, Dead End, L'Arc-en-Ciel, and many others. Some change their visual style after getting popular, but many other bands continue to retain and display this glam/punk style.
This is the most fashionable cutting edge style which is from the visual kei. Unlike Visual kei, the make-up is toned down a bit and focuses more on the eyes alone. But in this type, bright and punk elements are mixed to create a unique look.
Angura Kei
This is known to be the darkest version of Visual kei. The makeup is very dark, clothing is mostly black, and common elements would include the chains and spikes.
Cult Party Kei
This fashion is known for its yarn, soft colors, lace, bible prints and satin bows. This style is similar to Western religious artifacts like crosses or bibles. Because this has a similarity to Dolly kei, it is considered to be its subset.
Other fashion types will be posted not long after! So, share with us your point of view from the styles above. We would love to hear it!
What does Kei mean?
With all these fashion styles you might start to think that "Kei" means "Fashion", when in reality its meaning is much broader. The kanji 系 (kei) when used alone officially means "system; lineage; group", but in a more accurate sense often means "style" when talking about fashion. So "Visual Kei" just literally means "Visual Style" but is associated with one specific type of visual style and so using "Visual Kei" in English makes more sense.
For example, in the popular anime Ouran High School Host Club, the main character Tamaki refers to Hunni-sempai as "loli-shouta kei", implying he's a loli-shouta style character.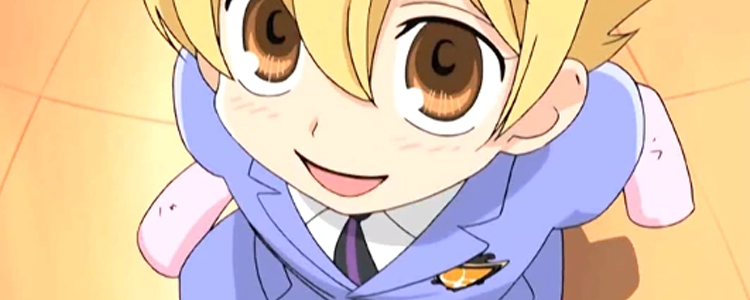 So generally "kei" is used instead of the direct translation "style" because words like visual style, fairy style, or dolly style, or even just visual fashion, fairy fashion, dolly fashion are not as clear. For example dolly fashion could mean fashion for dolls, instead of the unique visual style of dolly-kei.