Ueno is one of the most exciting places in Tokyo, Japan. It is full of tourist spots where you can find the coolest things ever. If you are in for sightseeing, picture taking, shopping, or even chilling, Ueno is a place to visit. Here is the list of the best things about the home of Tokyo's finest cultural sites, Ueno.
Parks and Nature in Ueno
Ueno Park
Ueno Park is the most famous spot in Ueno as it is the first official park in Japan. It opened in 1876 and is a popular tourist spot for sightseeing and culture today. The park is one of the city's most popular tourist destinations, with millions of people visiting every year. The park is home to several famous museums, including the renowned Tokyo National Museum, as well as several shrines and temples. It also features a large pond, several walking paths, and a variety of trees and plants, making it a popular spot for picnics and leisurely strolls.
800 Cherry Blossom Trees
If you are planning on visiting Ueno, the best time is from late March to early April. Ueno Park is one of the best places in Tokyo to view cherry blossoms. Every tourist in Japan has to have a picture with a cherry blossom tree on their bucket list.
Ueno Park is a top-spot during cherry blossom season, when thousands of visitors come to admire the park's beautiful cherry trees. During cherry blossom season, the park is illuminated at night, creating a magical and romantic atmosphere. In addition to the cherry blossom festival, Ueno Park also hosts several festivals and events throughout the year, including traditional Japanese festivals, concerts, and performances. Whether you're interested in history, culture, or nature, Ueno Park has something to offer for everyone, making it a must-visit destination in Tokyo.
Shinobazu Pond
If you are looking forward to taking a break from sightseeing and just chilling with nature, you have to visit Shinobazu Pond. Shinobazu is a natural pond in the south of Ueno Park.
Shinobazu has three parts. The first one is the Hasu no Ike or the Lotus Pond. You can find plants like water lilies here during summer. The second one is the Boto no Ike or the Boat Pond. It features three different boats available for rent. The third one is the U no Ike or the Cormorant Pond. It is the place where you can see over ten thousand birds like Pochards, Tufted ducks, and Northern Pintails.
Shinobazu Pond is beautiful due to its serene surroundings and picturesque views. The pond is surrounded by lush greenery, with walking paths that wind around the water's edge and offer breathtaking views of the surrounding nature. In the center of the pond is a small island that is home to the Benten-do Temple, which adds to the picturesque atmosphere. Additionally, during the lotus flower season, the pond transforms into a sea of pink and white, making it an even more beautiful and peaceful place to visit. The combination of water, greenery, and traditional Japanese architecture makes Shinobazu Pond a truly stunning and peaceful place to visit.
Temples, Shrines, Statues in Ueno
Bentendo Temple
The Bentendo Temple is one of the coolest things to see in Ueno Park. It stands on an artificial islet called Nakanoshima in the middle of Shinobazu Pond. This temple was reconstructed in 1958 and has been a place of worship since then.
This temple is perfect for tourists who like to discover unique cultural things about Japan. You can find unusual stone monuments inside Bentendo Temple. Plus, it has an excellent view on the outside too with cherry blossoms during the spring season. Shinobazu-no-ike Bentendo is a Buddhist temple made for the goddess Benzaiten.
Statue of Saigo Takamori
If you happen to stumble upon a statue of a man and his dog in Ueno Park, then it is one of your lucky days. This bronze statue is the legendary Saigo Takamori, one of the most influential samurais in Japan. Have you seen the Hollywood blockbuster film entitled 'The Last Samurai'? Well, Takamori was the inspiration behind that as he led the Japanese fighters during the Satsuma Rebellion in 1877.
Nezu Shrine
Another iconic spot in Ueno Park is the Nezu Shrine. It is famous for its Azalea Festival or Tsutsuji Matsuri from early April until early May. Plus, Nezu is Tokyo's most beautiful shrine.
Nezu Shrine was established in 1705 and is one of the oldest places of worship in Tokyo. It features the style of Ishi-no-ma-zukuri in Shinto architecture.
Ueno Toshogu Shrine
Another excellent traditional Japanese architecture in Ueno Park is the Toshogu Shrine. It was established in 1627 and later on renovated in 1651. This shrine is popular in Japanese culture as it is one of the shrines from the Edo period that survived several wars and earthquakes.
Tourists and visitors often come to Toshogu Shrine to pray for fortune, such as recovery from illness and passing the exams. It is also one of the favorite spots in Ueno Park for cultural and architectural viewing.
Yushima Tenman-Gu
One of the places with the coolest view in spring is the Yushima Tenman-Gu. It is famous for its plum trees blossoms and annual Ume Matsuri festival. This place is usually a go-to place for students who wish to pass their exams.
Kyu-Kaneiji Five-Storied Pagoda
Another cool place to chill in Ueno Park is the Kyu-Kaneiji Five-Storied Pagoda. It is a Buddhist temple built in 1631 and reconstructed in 1639. This pagoda is for security prayers for the Tokugawa Shogunate and its people all over the country of Japan before.
Other Cool Stuff in Ueno
Ueno Zoo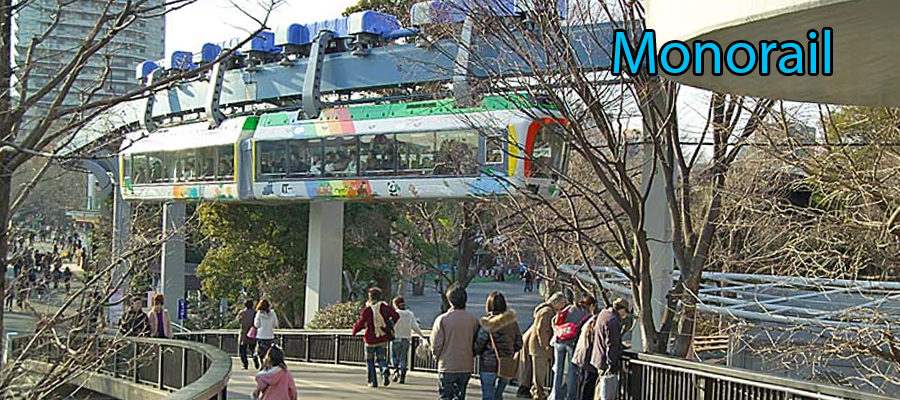 If you are planning to visit Ueno, one of the coolest things to see in Ueno is the Ueno Zoo. It is Japan's oldest zoo opened in 1882 with 14.3 hectares of land area. That's about 35 football fields of zoo! It's known worldwide for all the sights and attractions found there. The zoo is so big it even has its own monorail.
Ueno Zoo has 63 major sections, grouped into such as Japanese animals, Vivarium, and Gorilla and Tiger's Forest. The biggest attractions in the zoo are the gorillas, pandas, elephants, tigers, lions, and polar bears.
Ameyoko
Many tourists and visitors in Japan want to make shopping their pastime. Well, Ameyoko is the best spot in Ueno, Tokyo, for getting amazing deals on trendy fashion clothing, souvenir items, and cosmetics.
Aside from excellent goods, Ameyoko is also the best place for everyday food shoppers. It is popular for its fresh fish and crabs, plus a variety of Asian food stalls. Ameyoko shopping street is a very near place to everyone as it is only a short walk from JR Ueno Station's central exit.
Izakaya
In Japan, one of the must-go places is an Izakaya or a Japanese-style pub serving drinks and food. Ueno is packed with bars where you can enjoy the most popular alcoholic Japanese drinks such as sake, chu-chai or sawa, and beers. For non-alcoholic drinkers, the best one for you is oolong tea.
Kurofunetei
Kurofunetei is one of the best diners in Ueno known for serving Japanese-style Western food like beef stews, omelets, and pork cutlets. It was founded in 1902 and is now one of Tokyo-goers' favorites. The menu includes tongue stew, hamburger steak, stuffed cabbage rolls, deep-fried shrimp, hashed meat with rice, Salisbury steak, and Hayashi rice.
Usagiya Dorayaki Shop
If you are a sweet lover, then this place is the best place to go to in Ueno. Usagiya Dorayaki Shop is a Japanese sweet shop that sells the country's best confectioneries. It is most famous for its unique dorayaki with anko or sweet red bean jam sandwiched between mildly sweet cakes.
Usagiya Dorayaki Shop has been around since 1940 and now, many consider it to have the best dorayaki in the whole country of Japan. So, after sightseeing, you have to buy traditional Japanese snacks from this shop.
Ueno Sakuragi Atari
Ueno Sakuragi Atari is a small yet incredible shopping spot in Ueno. It stands inside the Japanese homes from the 1930s. This place has one of the best bakeries and beer halls in Tokyo. If you want to take a break from sightseeing or shopping, then Ueno Sakuragi Atari is the perfect place to stop by.
Momi no Yu Cafe
Another excellent place to relax with your friends is the Momi no Yu Café. Of course, being a tourist includes a lot of walking and tiring yet enjoying activities. If you find your legs aching and needing to take a break, this café is the right spot as it offers both great herb teas and an excellent ashi-yu or foot baths.
Momi no Yu Café is famous for its hot spring waters where you can soak your feet as you are enjoying your tea. Plus, it also offers a top-tier five-minute massage.
Museums
The best tourist spots for some are always the museums. These are where you can find and discover everything about that place you are in. Ueno is full of museums and here is the list of some of them.
National Museum of Western Art
For all art lovers, the National Museum of Western Art is one of the best places to go. It is the only museum that displays a variety of Western art. The most popular sight in the museum is the Matsukata Collection. It is a French art collection of mainly Rodin's sculptures and Impressionist paintings.
This building was designed by Le Corbusier, a 20th-century French Architect. There are about 5,500 artworks inside the National Museum of Western Art, mostly Western paintings from the late medieval period through the 20th century.
The Ueno Royal Museum
Another noteworthy museum in the district is the Ueno Royal Museum. It was opened to the public in 1972 and is currently run by Japan Art Association. It displays a wide range of artworks such as Important Cultural Properties. Plus, this museum is known for holding regular exhibits including VOCA, a yearly modern art exhibit, and the Japanese Nature Painting Exhibition.
The University Art Museum, Tokyo University of the Arts
Another museum for art-lover tourists in Ueno is The University Art Museum, Tokyo University of the Arts. It is the best art university in Japan with about 29,000 pieces including Important Cultural Properties and 22 National Treasures.
National Museum of Nature and Science
The National Museum of Nature and Science is the only museum in Japan that exhibits nature and science artifacts. It displays more than four million precious items that represent Japan's history. One of the coolest things to see here is the theater that projects movies in a panoramic 360 degrees.
Tokyo Metropolitan Art Museum
Another notable museum inside Ueno Park is the Tokyo Metropolitan Art Museum. It opened as Japan's first public museum in 1926. It is famous for having nearly 300 exhibits every year in cooperation with art organizations.
Enjoy Exploring Places to See in Ueno!
If you are visiting Ueno for the first time, your perfect buddy is a travel guide. It is expensive to hire a tour guide, that's why this article is here to help you out. So, enjoy the coolest things to see in Ueno and share it with your friends also.