There are so many things to see and do in Tokyo. From its wonderful city views, grand amusement parks, and historic shrines and temples to its bustling food scene it's no wonder it's the tourist magnet that it is. However, a trip to the Japanese capital is never going to be complete without doing what every visitor looks forward to doing— shopping. And one place you would never dare miss when going shopping in Tokyo is Ameyoko.
Tokyo is home to some very impressive shopping districts. There's Akihabara for all your anime shopping needs and Shinjuku is known for its abundance of electronic goods. However, if a souvenir and homecoming goods shopping spree is what you're aiming for, the only choice is Ameyoko.
Situated near Ueno Park, this open market is known for its massive goods selection at ridiculously affordable prices. From cosmetics and fashion to medicines and fresh food, there is no better place in Tokyo for some bargain shopping.
Ameya Yokocho
Ameyoko is an old shopping street in Tokyo connecting Okachimachi Station and JR Ueno Station. Situated close to Ueno Park, at first glance, it does not look anything particularly exciting. Looking very much like a typical Japanese street, it's lined with small stalls, kiosks, and shops. Incredibly, this is where you'll get the best deals when shopping in Tokyo!
The street's official name is Ameya Yokocho, which means "candy shop alley", although none of the locals call it that. Interestingly, there might not be that many candy stores in the area these days but it sure sells just about everything else.
Post-Second World War, the street used to be Tokyo's black market. Today, there are around 400 shops and stores in the area selling a wide variety of products from handbags and fresh foods to cosmetics and dried goods. Tokyo is rather known for being a bit heavy on the wallet. But this is one place in the Japanese capital where goods can be had for cheap.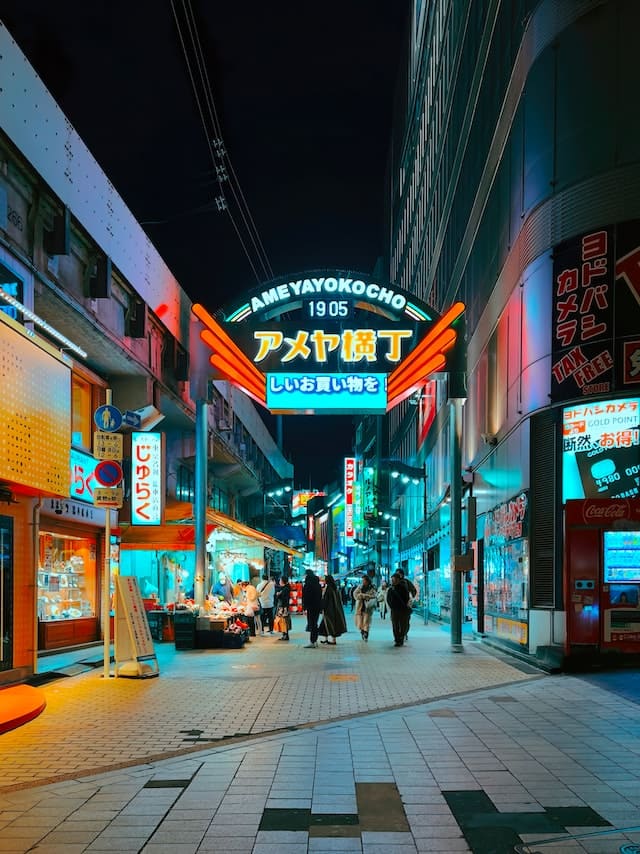 A former black market
When the Second World War ended, Japan suffered a massive shortage of food and other resources. Starvation is rife in the country, as a result. The government then set up a system for food distribution to deliver food to different parts of Tokyo. However, the massive destruction that the city's infrastructure suffered due to the relentless bombings just made it next to impossible. Many areas could not get any food delivered.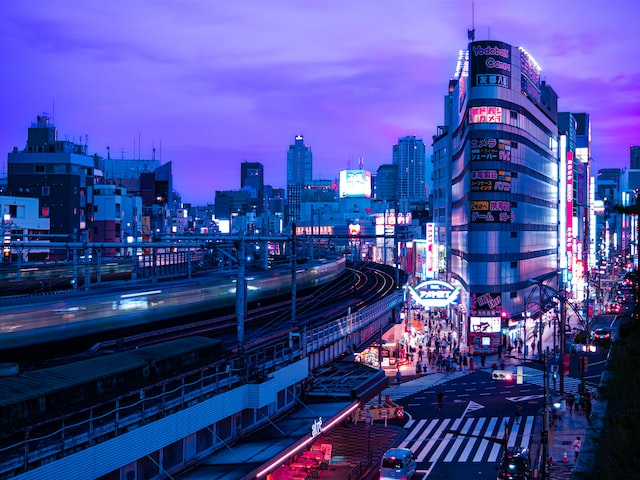 To address this, people took the initiative to buy and sell food items themselves. At the time, they were doing so without any approval from the government. They did not have any license to operate as well. Ueno, specifically the place where Ameyoko is now, used to be one of the city's largest black markets. This is how the famous shopping street originated. While it is no longer a black market today, its reputation as one of the best shopping streets in the capital has remained.
Name origins
There are a few theories surrounding the origins of the street's name. Out of these theories, there are a couple that stood out.
One theory suggests that the name "Ameyoko" may have originated from "American Yokocho". This means American shopping street, as the place used to be where people could buy supplies from the American army. In addition, this is also the place where many Americans tend to do their shopping.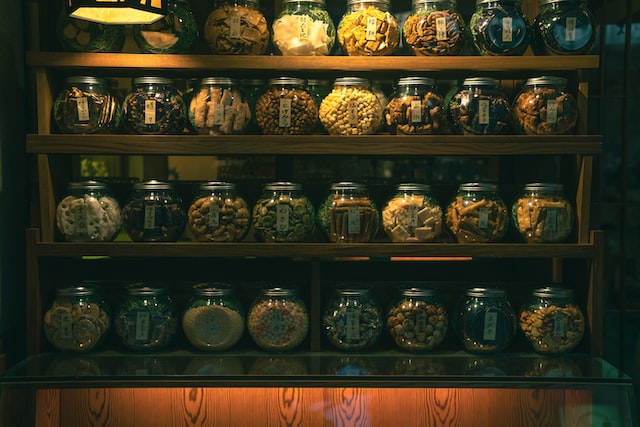 Another theory suggests that it comes from "Ame Yokocho". In Japanese, "ame" means candy. At the end of the Second World War, candies and food with sugar are considered a luxury. This is why it is no surprise that they're also the most sought-after by shoppers in the black market. This seems to be supported by history as records show that at the time, the area has about 200 candy stores operating around the same time.
A holiday favorite
While Ameyoko's days of being a black market for forbidden goods have long been behind, its popularity remained over the years. Known for being a very hospitable place for shoppers, it's a popular spot for locals and tourists hoping to get the most bang for their buck. It doesn't hurt that it offers the best budget-friendly places in all of Tokyo.
The place is especially buzzing with activity during the holidays. Before the New Year celebrations, locals flock here to get their new year shopping done. The place is parodically known for selling ingredients for making osechi and a variety of other delicacies that the Japanese serve during holidays. Around half a million people come to this little spot in Tokyo in preparation for the new year.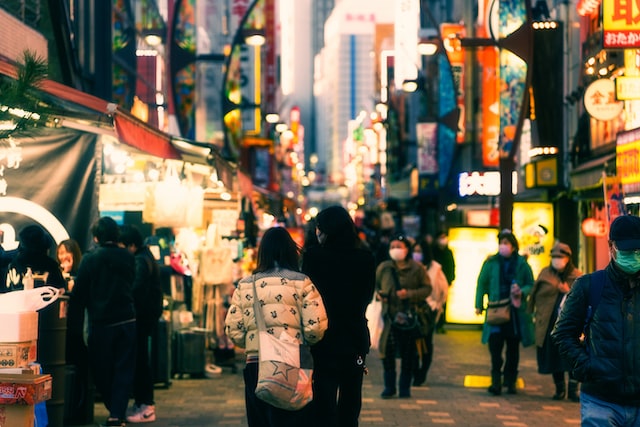 It can get busy
If you're on a Japan trip with your kids and want to get some shopping done here, it might not be a good idea. The area can get crowded and between haggling for the best deals and watching the kids, you'll have your hands full. Also, the people, sights, colors, smells and even the sounds in the area can be quite overwhelming and might not be as fun an experience for kids.
Rush hour at 5 PM to 6 PM every day is especially challenging here. While you might want to avoid the crowd when shopping here, there is no better time to come. This is Ameyoko's most intense and is the best time of the day if you want to get the most ridiculously cheap deals. It is usually around this time when the vendors would peddle their sticks at highly discounted rates. If you're lucky, can even get items at half the price or even lower than what they're sold for in other places.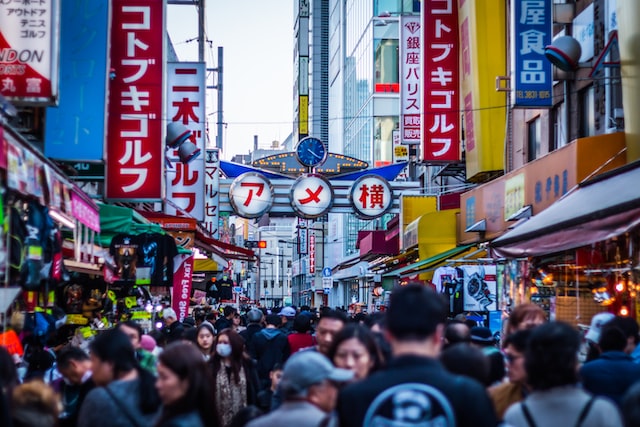 Bargaining is part of the game
If you're one for bargain shopping, then you know haggling is very much part of the process. Luckily, this is one place in Tokyo where it is fine to negotiate prices. It is highly encouraged, especially if a particular item does not have a set price on it. If you feel that something you're interested in is being sold at way too steep a price, don't hesitate to get your bargaining guns out.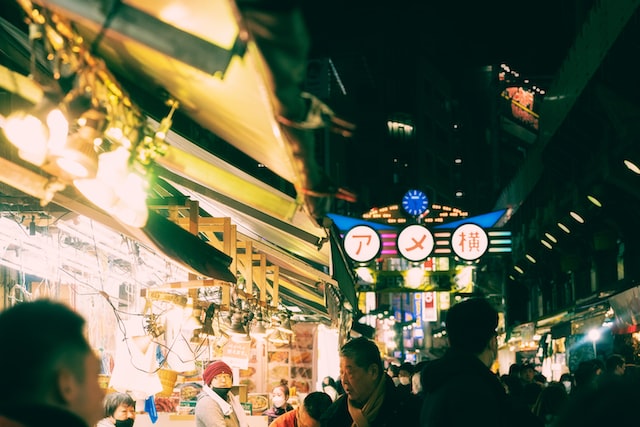 Also, don't be surprised to hear shopkeepers and attendants calling out to shoppers as they walk by. Some shops here sell perishables that they want to sell by the end of the day including fresh produce, seafood, and meat. This is why they try to call the attention of potential buyers. They can get loud but don't let that intimidate you as they are very friendly. That is just part of the charm of shopping here and is very much what the Ameyoko ambiance is all about.
Varied the food selections
You won't ever have to worry about going hungry when shopping in Ameyoko. The area is known for having countless shops, stalls, and kiosks that sell a wide variety of delicious Japanese street food to quench your hunger. Several nearby restaurants serving some of the best Japanese dishes are just nearby as well.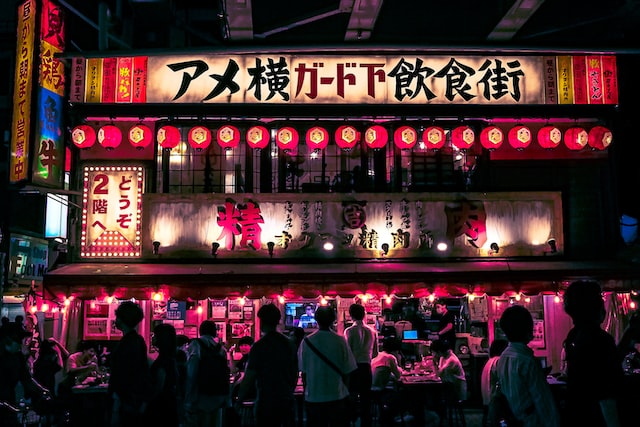 Sandwiched between market stalls and shops are food outlets selling everything from ramen to yakitori to croquette to Japanese wraps. Some stalls even sell fresh fruits on skewers which makes for easy munching as you check out the many shops in the area. They don't cost that much as well and you can probably enjoy a full meal at just around ¥500. If you'd rather do the cooking yourself, some shops sell fresh meat, seafood, vegetables, and other ingredients.
Check out the nearby areas
Need a break from all the action? There are plenty of places near Ameyoko where you can take a short break from your shopping spree. If you need to recharge, Ueno Park is just nearby and is a great place to sit back and relax and munch on some lunch.
Tokudaiji Temple which is right within the park is also close by and is a great place to head to for some peace and quiet. Art galleries and museums are also near the area, which can be a welcome break from all the bargaining and haggling. Ueno Park is especially lovely in spring as the cherry trees bloom, making it a great spot for hanami.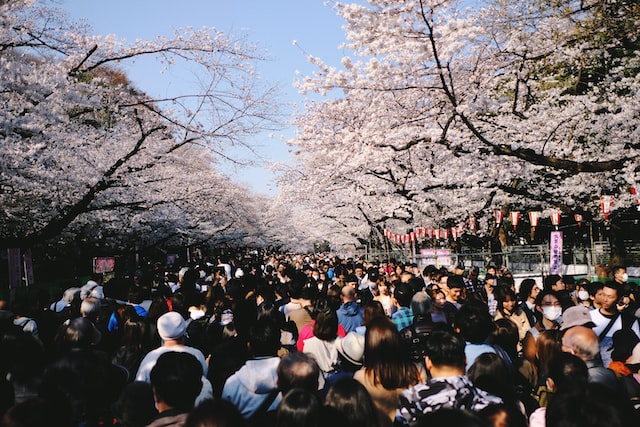 Go bargaining at Ameyoko
Tokyo can be quite expensive, but if bargains are what you're after, there's no better place than Ameyoko. If you want to truly experience authentic Japanese street shopping, there is no place better. It doesn't hurt that this is where the cheapest-priced goods are. So, if you're visiting Japan and retail therapy is the order of the day, nothing tops Ameyoko!