There are many ways to have fun in Tokyo. There are many great places to go with friends, family, and even your special someone, but nothing beats amusement parks.
Tokyo has emerged as one of the leading cities in the world, and as such, it comes as no surprise that it houses some of the most exciting amusement parks too! Whether you want to feel like a child again or want to experience the thrills of a rollercoaster, looking for a place where you can eat, drink, and have fun all at the same time, there is no shortage of that in Japan's capital!
Let's take a look at some of the top amusement parks in Tokyo!
Tokyo Disneyland
You can't think of amusement parks in Tokyo without ever mentioning Tokyo Disneyland! Opened in 1983, it is the very first theme park that Disney opened outside of the US.
With Florida's Magic Kingdom and California's Disneyland as its main inspirations, visitors can enjoy the seven themed lands inside the park for a day filled with non-stop fun. On top of that, visitors are also treated to parades, seasonal decorations, and even interactions with well-loved Disney characters— something that both the kids and the kids-at-heart will love.
Visit World Bazaar and its inviting array of restaurants and shops. For outer space lovers, Tomorrowland is the place to be. Kids will go gaga over Toontown where all of Disney's popular characters live. And if you're still up for more adventures, Critter Country, Fantasyland, Adventureland, and Westernland are always worth a visit!
Whether you're in it to relive the joys of your childhood and see your beloved characters come to life or just enjoy a day of shopping and fun, Tokyo Disneyland has something for everyone.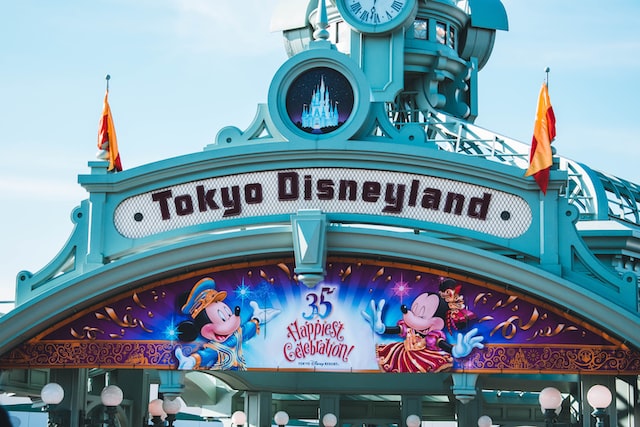 How to get there:
You can reach Tokyo Disneyland on foot from the JR Maihama Station. It should take about five minutes to get there. The amusement park is also a short walking distance from the Tokyo Disneyland Station.
Tokyo Summerland
If you ever find yourself in Tokyo in the middle of the summer, Tokyo Summerland is one destination you'd want to add to your bucket list. This sprawling water park is just the thing you need to beat the summer heat.
Waterslides, large pools, pools for the kids, a Ferris wheel, rides for children, and warm water spas are just a few of the things that will welcome you when you get there. The main pool outdoors is complete with a lazy river 650 meters long. There's an indoor pool too if you want to stay away from the sun with waters that are kept warm at 30 degrees Celsius all year round.
It does get a bit busy during the summer months, so you're better off visiting on a weekday. Also, tattoos are a no-no here whether it is painted or stick-on. Concealed prints aren't allowed either.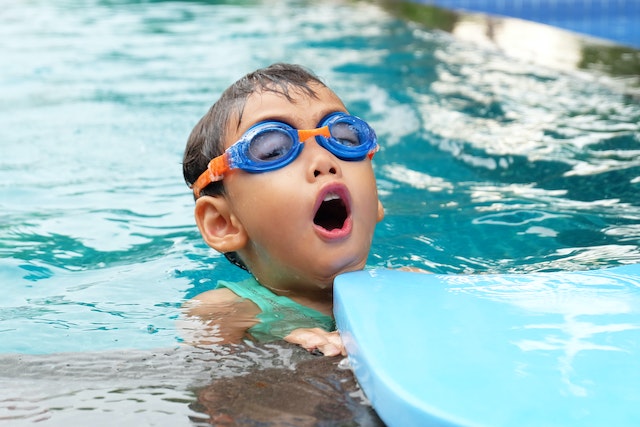 How to get there:
If you're traveling from Shinjuku Station, the shortest route is about 35 minutes. Just take the Keio Line bound for Keio Hachioji Station. From there, take a bus to Tokyo Summerland, which should take around 40 minutes.
If you have Yokohama Station as your starting point, then take the JR Yokohama Line bound for Yokohama Hachioji Station. From there, take a bus to Tokyo Summerland.
Tokyo Joypolis
Tokyo Joypolis by SEGA is one of those amusement parks you'd want to check out no matter the weather or the season if you ever find yourself in Tokyo! With three floors of exciting attractions, this indoor amusement park is perfect for thrill seekers that want to experience exhilarating rides, fun games, and a wide range of virtual reality attractions.
Located in Odaiba, get ready to experience three floors of thrilling rides and games that will leave you wanting more. Where you want to experience what it's like to be a video game hero or enjoy some rollercoaster adventures, there is something here for everyone. Equipped with the latest in VR technology, you can play solo games or team up with your friends and create your virtual reality dream team!
If VR is not for you, the place also offers non-virtual options. The Gekion Live Coaster which is operated on music and rhythm is a highly sought-after ride on the first floor. With 21 thrilling rides across three floors, it is worth signing up for a passport ticket to make the most out of the experience!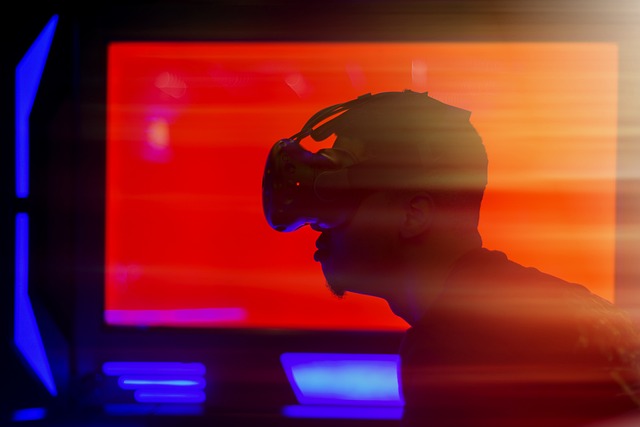 How to get there:
You can reach Tokyo Joypolis from Odaiba Kaihin Kouen Station. It takes about 2 minutes on foot. If you're coming from Tokyo Teleport Station, you can take a 5-minute walk to the amusement park. The park is open all days of the week and offers free admittance for kids below six and seniors over 60.
Yomiuriland
If you want to experience Japan's largest amusement park, then 35 minutes from Shinjuku is Yomiuriland. Opened in 1964, guests are treated to forty-three rides inside— replete with all sorts of entertainment no matter the season.
Bandit Coaster is, undoubtedly, its top attraction. This high-speed roller coaster will take you at speeds of 110 kph. You can also see Tokyo Tower, Tokyo Skytree, and even Mt. Fuji when you're on its Ferris wheel.
A wide range of themed attractions, seasonal events, and thrilling rides await inside. The water park is especially popular in the summer. And kids can enjoy some fun and educational attractions inside as well.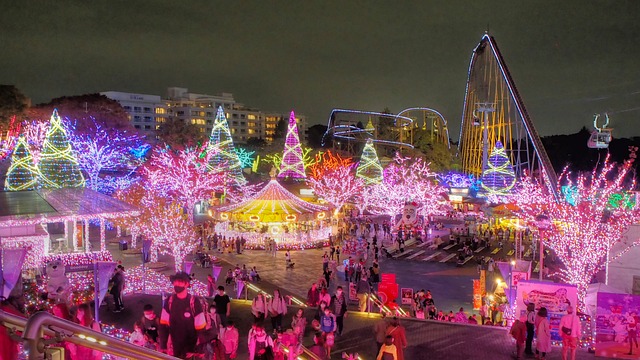 How to get there:
If you're traveling from central Tokyo, it usually takes 30 minutes to get there. If you're at Shinjuku Station, get on the Keio Line with Keio Yomiuri land Station as your stop. You can then get on the Odakyu bus or get on the Sky Shuttle Gondola to the park.
Tokyo Dome City
Tokyo Dome City is one of the most popular tourist attractions in Tokyo. Located in the city's commercial district of Odaiba, this awesome complex houses several fascinating attractions including a museum, park, space museum, and a shopping mall. It is also the home of the Tokyo Dome, which is a baseball stadium that hosts some of the most exciting sporting events in the city.
This is an amusement park that offers something for everyone. Whether you are visiting with your family or a group of friends, you are guaranteed to have a great time at this park. You get to experience the thrill of a roller coaster ride, visit the space museum that offers a projection mapping of the outer space in all its 4k glory, or even ride the Ferris wheel while singing karaoke!
Access to Tokyo Dome City is free. You can then decide which activities inside the amusement park you wish to enjoy and buy tickets at the counters.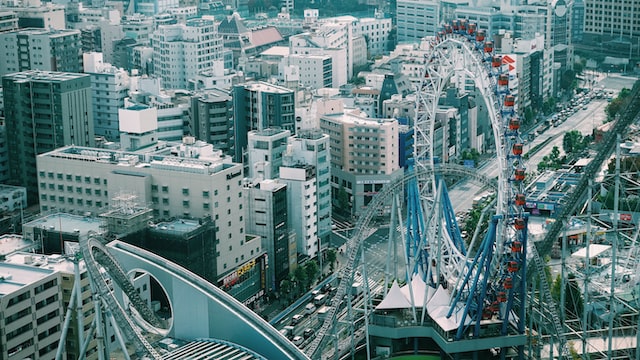 How to get there:
If you're on the JR Chuo Line, you can get on one of the yellow local trains at Suidobashi Station. You can also access Tokyo Dome City from Kasuga Station or the adjacent Korakuen Station. The amusement park is an 8-minute ride from Tokyo Station on Marunouchi Subway Line.
You can also get on the JR Chuo Line from Tokyo Station and get there in 10 minutes. You do have to transfer to the yellow local service from the orange rapid service when you get to Ochanomizu Station. If you're coming from Shinjuku Station, it takes 15 minutes on the JR Chuo Line's local, yellow rains to get to the complex.
Asakusa Hanayashiki
If we're talking amusement parks in Tokyo, we can't just skip the oldest one in the area, in fact in all of Japan, for that matter— Asakusa Hanayashiki! With its history going as far back as 1853, visitors can enjoy the varieties of attractions that the park offers by paying with regular tickets or a free ride pass, available at the entrance.
For a small area, it has plenty of fun rides waiting inside! Don't miss the more than 60 years old roller coaster, which has been around since 1953. The cute and unassuming but no less thrilling Little Star is one ride not meant for the weak of heart.
One of its newer rides, the Nin Nin Park is a little piece of heaven for kids who want to experience the thrills of training as a ninja. And of course, you would not want to miss out on the ultimate Japanese amusement park symbol, the Panda car rides!
A trip to a Japanese amusement park is not going to be complete without a visit to a haunted house. Hanayashiki's haunted house is one signature attraction for both locals and tourists that want to get spooked by a Japanese vengeful spirit the traditional way!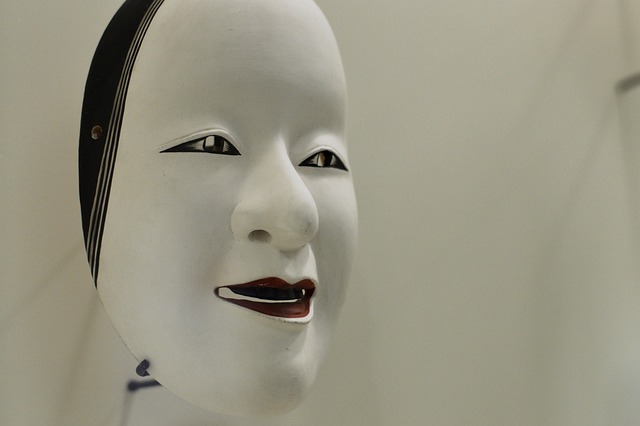 How to get there:
From Tokyo Metro, get on the Asakusa Line to Asakusa Station. The park is a 5-minute walk from there. You can also get on the Asakusa Line from Toei Subway or the Tobu Skytree Line and get off at Asakusa Station.
Sanrio Puroland
Sanrio Puroland is an indoor theme park that features attractions themed after the world-famous Sanrio characters. This park is a favorite amongst kids because it is filled with rides and games that feature their favorite characters like Hello Kitty, Cinnamoroll, and My Melody.
Home to all things "kawaii" or cute, this is one amusement park you can enjoy all year round. It is all indoors so you won't ever have to worry about the seasons or the weather ruining your plans. If you do come during the summer months, however, expect things to be a little more crowded. This is especially true when shows, special parades, and other special events are featured.
Their character motif meals are as "umai" as they are "kawaii" and you get access to all sorts of cute souvenirs and goodies to take home from clothing to stationery and more. From exciting and fun rides to getting up close and personal with beloved Sanrio characters, this is one theme park that visitors of all ages can enjoy.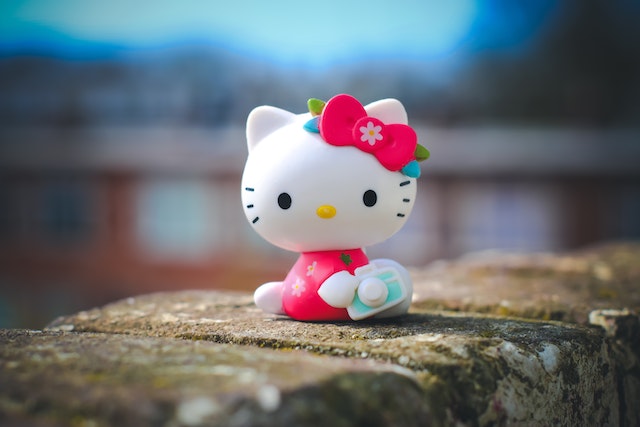 How to get there:
You can take a 5-minute walk to Sanrio Puroland from Tama Center Station. If you're coming from Shinjuku, you can take the limited express Keio Line bound for Hashimoto with Keio Tama Center Station as your stop. You can also take the Odakyu Line from Shin-Yurigaoka for a 12-minute ride to Odakyu Tama Center Station.
A fun experience for everyone
Amusement parks in Tokyo are a great place to visit with your family or friends. They offer a range of exciting attractions and there is something for everyone at these parks. Whether you're looking for ways to entertain your kids or indulge the kid in you when in Tokyo, the city's amusement parks offer fun, exciting experiences you'll be sure to keep coming back to.