The stunning beauty of this mountain becomes an incredible proof of the majesty of nature when visited up close, and hundreds of thousands of visitors a year from around the world cannot resist visiting. Its perfectly nature-made cone, covered with ice 5 months of every year, is really an amazement to the eyes especially for the photographers who visit the site.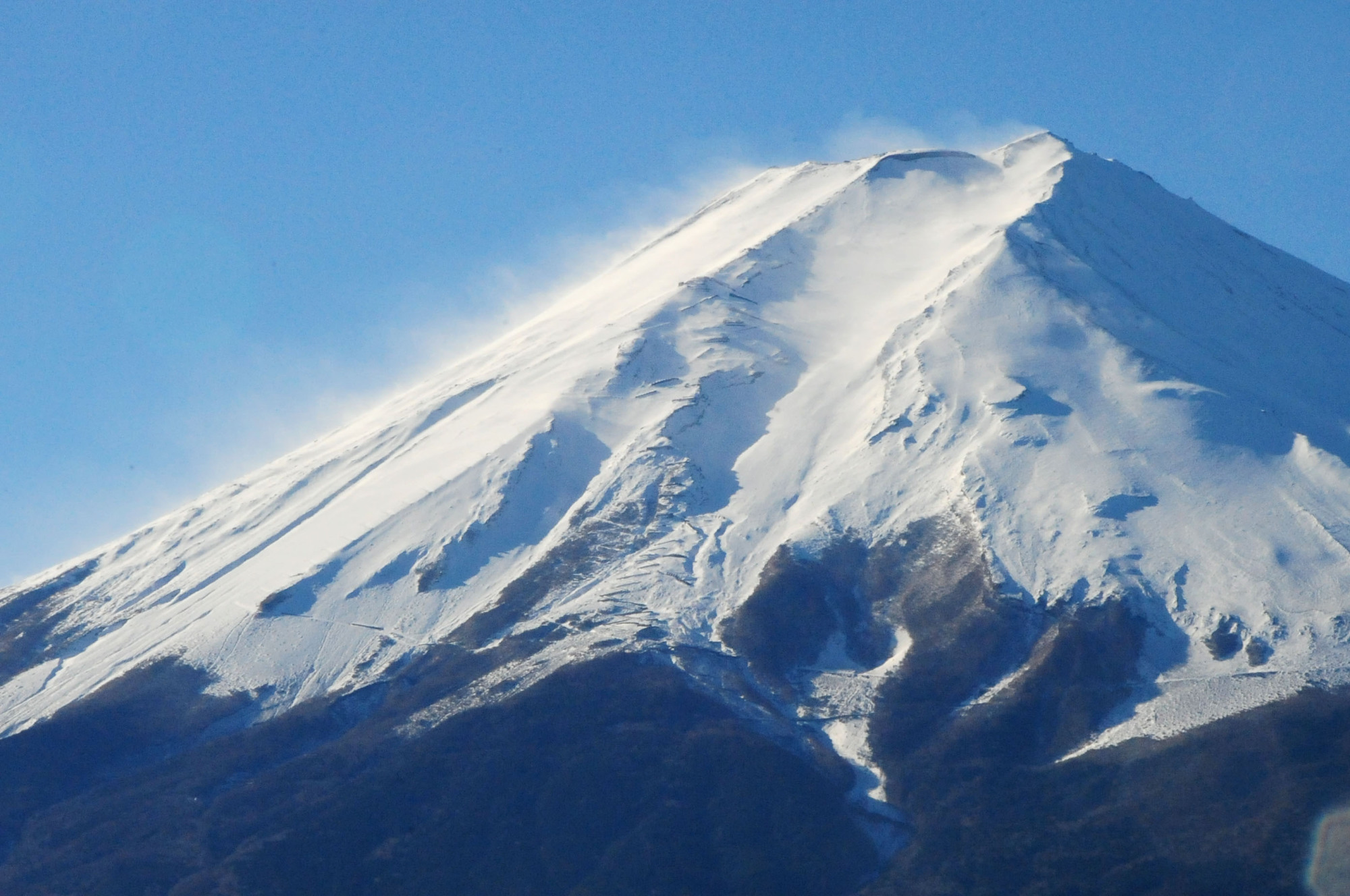 Mount Fuji is an attractive volcanic cone. A distinctive feature of the geography of Japan which stands 3,776.24 m (12,389 ft) high and is located near the Pacific coast of central Honshu, just west of Tokyo. It straddles the boundary of Shizuoka and Yamanashi Prefectures.
Today, Fuji is very well known as an international destination for tourism and mountain climbing. Few tips in mountain climbing are as follows:
Wear proper shoes to protect from accidents stepping on rocky, steep terrains.
Bring flashlight because there are times where in the side you are not illuminated, it is best to be prepared.
Bring foods, as much as you need protection from accidents, you shouldn't suffer from hunger while climbing.
Wear proper clothes for the low temperature and strong winds are encountered during the time of climbing.
Use hiking stick to be an aid in climbing because you may not suffice the steep terrain.
LOCATION: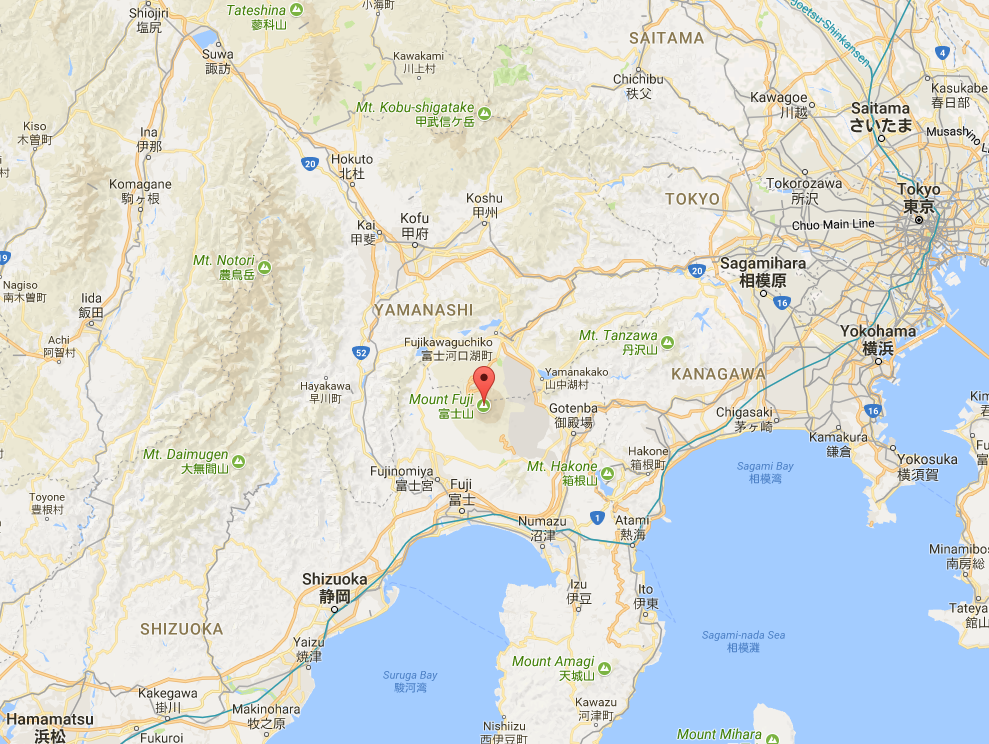 Best time of year to visit Mount Fuji
There are two different answers to the best time of year to visit Fuji. If you want clear, unobstructed views of the mountaintop from a lower elevation, then winter is the best time to visit Mount Fuji. However, if you intend to climb the mountain, it is only open to hikers from about July 1 to August 31st. During all other times weather conditions at the summit are far too dangerous and unstable to support hiking up the mountain.
If you visit in Autumn you are likely to get good views as it gets cooler, but you won't be able to climb the mountain. Springtime is possibly the worst time to visit because haze and fog will often obstruct the view of the mountain; however you may have a better chance of getting a good view early in the morning, or you may still just get lucky.
How to climb Mount Fuji
The official trails are typically open throughout July and August. The weather is usually mild during the summer season and the mountain is easily accessible by public transportation. Climbing during the official season is merely a decent hike for the physically fit, or a grueling walk for those out of shape.
Climbing in the off season is generally unadvised, but some people still do it. A few mountain huts open a little earlier than the official trails open, but only highly experienced hikers should think about hiking up in late June or September. Any other time the mountain is highly perilous due to ice, snow, avalanches, and wind, and only experienced mountaineers would have a chance.
How fit do I need to be to climb?
One of the biggest challenges of the climb is the fact that it is a long, strenuous hike and the air gets thinner and thinner as you approach the top. Even a reasonably fit person will notice the less oxygen near the top, and may even notice it moreso because their muscles are used to absorbing more oxygen than others. At some points the terrain gets fairly rocky and steep, and signs along the trail warn hikers of sudden wind gusts causing falling rocks.
Do I need to hire a guide to climb the mountain?
If you're climbing during the official climbing season the answer is generally no. There are many other hikers during the official season and so you will not be stranded alone on the mountain.
What time should you climb Mount Fuji?
The sunrise from the top of the mountain is an incredible sight, and many climbers try to get there just before sunrise to enjoy the view. The mountain usually has the least amount of fog and clouds in the wee morning hours. There are mountain huts on the way up the mountain, and it is often recommended that you climb to the 7th or 8th station on the first day and sleep there for a few hours before continuing to the summit early on the next day. Sunrise at such a high elevation is often as early as 4:30-5:00am during the summer.
Note that hiking during the daytime leaves hikers exposed to the sun for long hours, which can cause sunburn, especially as the atmosphere is thinner the higher up you are.
What is a Mountain Hut?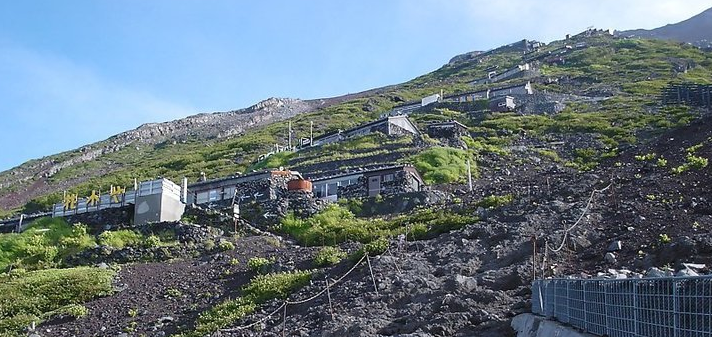 There are rentable mountain huts on the Yoshida trail between the 7th and 8th stations. Staying for the night often costs 5000-7000 yen ($50-$70) depending on if you want meals included. The huts are very crowded during peak season. They also offer paid toilets and will sell food, water, and even canned oxygen.
They're called "huts" but they're really just buildings, and can accommodate up to 100 people. Sleeping at the huts is not like getting a hotel room – you receive a sleeping bag and you sleep in shared space with everyone else.
How long is the hike up Mount Fuji?
It takes between 5 to 10 hours to hike up Mount Fuji starting at the Kawaguchi-ko 5th station. It is definitely an all-day adventure, and sleeping at some point is going to be required for most people.
5 to 10 hours up means another 5 to 10 hours back down!
So all in all that's at least 10 to 20 hours of hiking, and this doesn't count any time enjoying the view and taking pictures. So take the climb easily, drink plenty of water, and be careful to follow the trail signs.
Be warned when coming down that some paths merge together, and you could accidentally head back down in the wrong direction if you're not careful.
Have fun climbing Fuji, and when you're done enjoy all the many other things to do in Tokyo or maybe hop a Shinkansen and visit Kyoto!