Shinjuku is one of the busiest and most popular wards of Tokyo, and for good reason.
Where is Shinjuku
Shinjuku is an entire "ward" of Tokyo. This makes it something like a subdivision, except much much larger, the size of an entire city by itself. Over 330,000 people live in Shinjuku alone, making it by itself larger than 90% of the cities in America.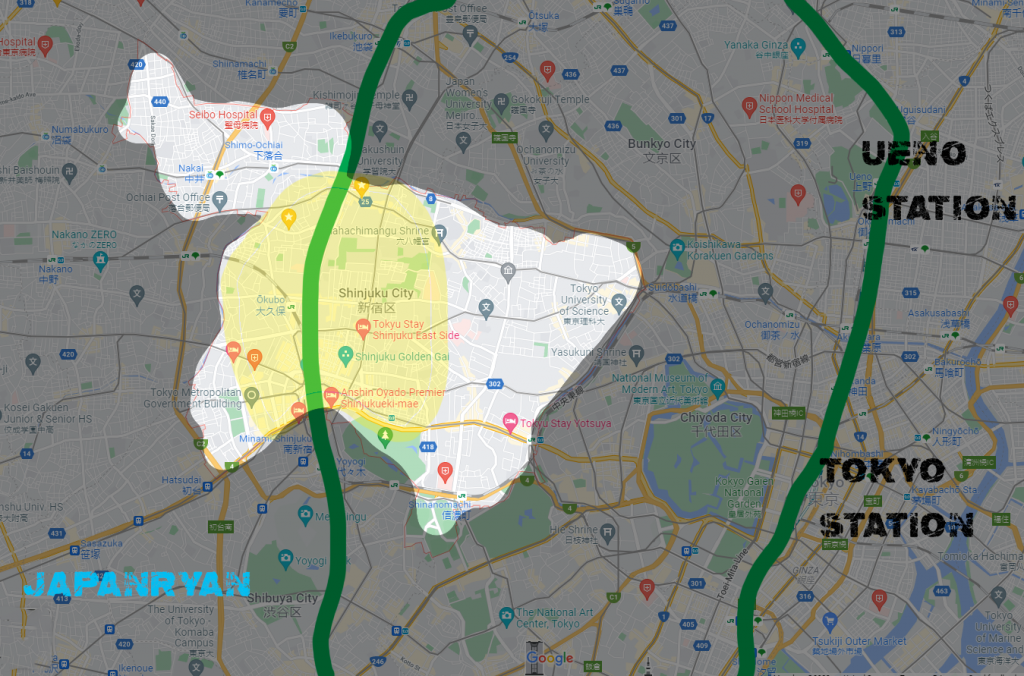 Shinjuku includes the following Yamanote Line stops:
Shinjuku Station
One of the busiest stations in Tokyo, Shinjuku Station is filled with department stores, train platforms, and even restaurants.

Shin-Okubo Station
Shin-Okubo Station is near the Korea-town of Tokyo, which means you can get some great variety of food in the area.

Takadanobaba Station
This station is near Waseda University and so it is a popular place among college students. The streets aren't as busy as the other stations which means it can be a fun place to wander
If you want a convenient way to get around Shinjuku, the Yamanote Line is the most well known and easy to access train line in Tokyo, and it loops around all of "central" Tokyo.
Things to do in Shinjuku
There are quite a few things to do in Shinjuku, but here are just a few to get you started on exploring the area.
Visit The Tokyo Metropolitan Government Building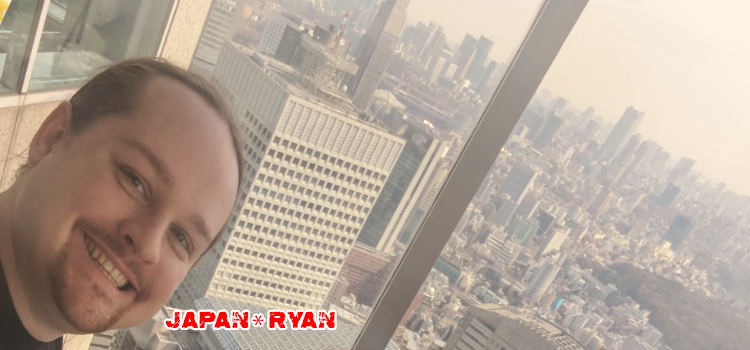 Why would you want to see a boring old government building? Well, you're in for a treat with the incredible views found at the top of this incredibly tall and centrally-located building. While there isn't too much else, in my opinion, on this western side of Shinjuku station (all the cool stuff is just barely to the East of the station, like Kabuki-cho), this is a site not to miss – especially because it's free.
You can view nearly all of Tokyo from the top of this building. Warning: sometimes they close early.
I've also stayed at the nearby Hyatt Regency Tokyo, which is conveniently close to the Tokyo Metropolitan Government Building. I highly recommend it this hotels as the rooms are larger than many of the other business hotels in Tokyo and it too has some beautiful views.
Check out the Robot Restaurant
While it's definitely a tourist trap, the robot restaurant is an affordable and memorable experience. Experience a high-energy laser and light show with dancing, costumes, ninjas, monkeys, dragons, guitarists, and mechanized robots. There really aren't many shows like this.
Drink at Golden Gai
Have you ever seen a bar next to a bar next to a bar next to a bar….. and so on? And each one can barely seat 4 or 5 people? That's the kind of one-of-a-kind experience you are sure to find at Golden Gai in Shinjuku. Don't even stop by until 9pm or later unless you want to be disappointed, but late at night this place is jam packed and happening.
How do I get to Shinjuku?
Getting to Shinjuku is easiest by boarding one of the many efficient public transit options available in Japan. Chief among them is the Yamanote Line, a central line circling Tokyo. You can also take various Tokyo Metro or Toei subway lines. From the surface you can also take a bus, or one of the many prevalent taxis.
If you decide to take a taxi you should know that during rush hour the streets are slower than the trains, and you would fare better taking the taxi to the closest station and taking a train the rest of the way.
If you're ready to visit Japan and check out some areas like Akihabara and Shibuya, then get the gist of the cost of going to Japan first.