In the heart of Tokyo, there is a place where time seems to stand still. Nestled in the shadows of the towering skyscrapers of Shinjuku, Omoide Yokocho is a tiny collection of narrow alleyways lined with small eateries and bars. This hidden gem is a popular spot for locals and tourists alike, who come to enjoy the lively atmosphere and traditional Japanese fare.
Omoide Yokocho, which means "memory lane," was originally created in the post-World War II era as a black market for goods and services. In the 1960s, the area was cleared out and redeveloped, but the small businesses that had sprung up there were able to stay. Today, Omoide Yokocho is a thriving community of small businesses, including restaurants, bars, and shops.
A little history
One of the most iconic and well-loved places in Tokyo, this charming little alleyway is known for its unique atmosphere. It's the perfect place to come for a night out with friends or to simply enjoy a few drinks and some good food.
However, it is more than just a place to eat and drink. It's also steeped in history. This little alleyway has been around for over 70 years and first came into existence in the late 1940s. At that time, the area around present-day Omoide Yokocho was known as Piss Alley.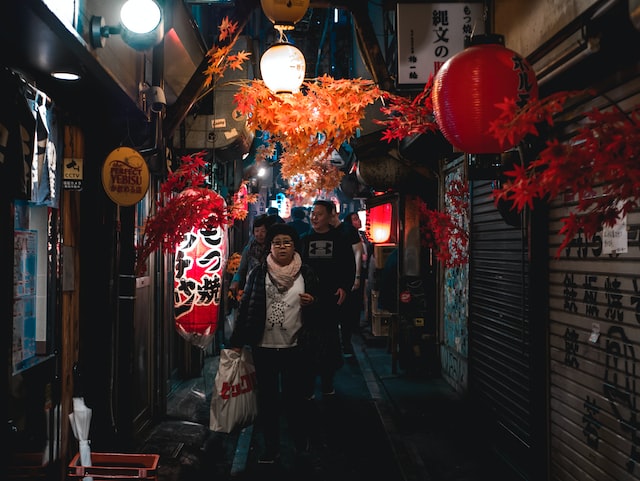 As you might guess from the name, Piss Alley was not a particularly desirable place to be. It used to be an illegal drinking quarter then. The alley was a narrow, dirty, and dangerous place, where drunkards and criminals often congregated. To top it off, there weren't even any toilets!
But despite its unsavory reputation, Piss Alley was also a place where people came to have a good time. There were a few small bars and eateries in the alleyway, and these became popular spots for locals to gather and drink.
A forced transformation
In the early 1960s, Piss Alley underwent a transformation. The area was part of a major redevelopment project carried out by the Japanese government. More than 300 shops that were illegally occupying the space were displaced.
Fortunately, not everybody was forced to go. A few merchants and shops still remained which encouraged others to eventually reopen, which helped pick up business once again. Unfortunately, disaster hit in 1999 when the area was hit by a devastating fire.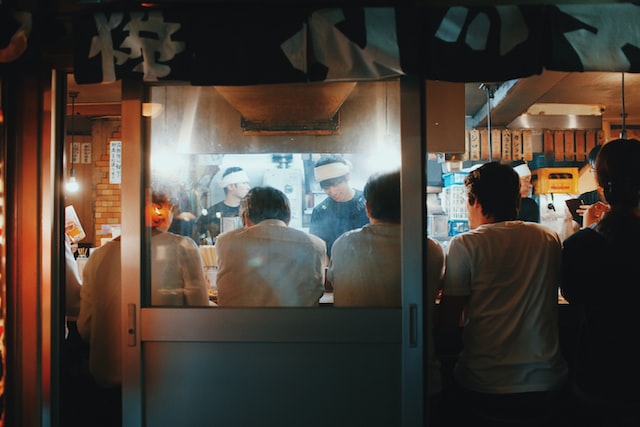 Not to be deterred, Omoide Yokocho bounced back after the disaster. Once the dust settled, shops that continued to stay operational and many others reopened. They have steadily remained so over the years forming the infamous alley that it is known today.
Best time to visit
If you're looking for the best time to visit Omoide Yokocho, the answer is simple: evening. The streets come alive at night, with people out and about enjoying the food and atmosphere. There's a certain energy in the air that you just don't find during the day.
In the evening, the alleyways are illuminated by paper lanterns, and the air is filled with the smell of grilled meats and seafood. If you're looking to experience dining like the locals, this is the place to go.
From grilled yakitori and fresh sashimi to hearty bowls of ramen, there's something for everyone to enjoy. Just be sure to come with an empty stomach – and don't forget to try the local sake!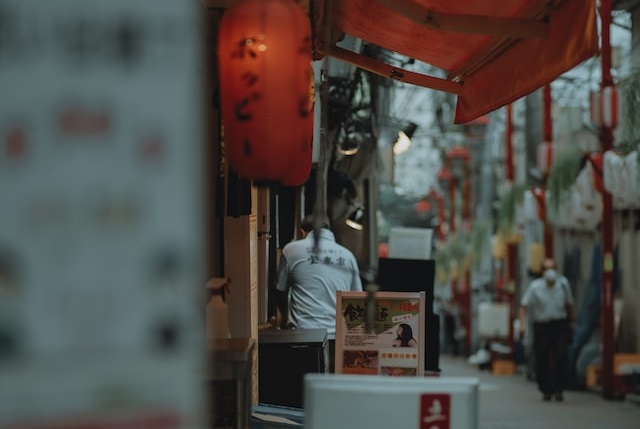 Of course, there are downsides to visiting at night. It can be crowded, and it can be hard to find a seat at one of the popular restaurants. The small eateries, called izakayas, are typically crowded, so be prepared to share a table with strangers.
Omoide Yokocho is one of Tokyo's most atmospheric and charming neighborhoods. This warren of narrow alleyways and small bars is a great place to come for a drink and some good conversation. Here are some of the best things to do in Omoide Yokocho.
Things to do in Omoide Yokocho
Explore the alleyways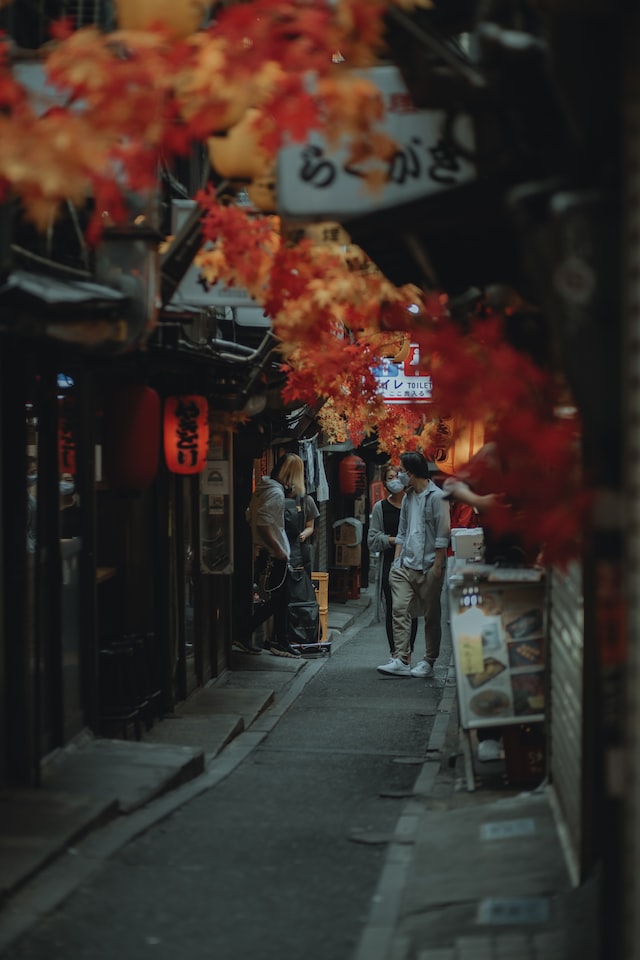 Omoide Yokocho is made up of a series of small alleyways, each lined with bars and restaurants. Wandering through the alleyways and popping into different bars is a great way to experience the atmosphere of the area.
A lot of the places here do have English menus to cater to tourists with limited knowledge of the Japanese language, but don't decide based on that alone. Instead, walk the entire alley and check out what each shop offers. Then let your sense help you decide. You'll never go wrong.
Enjoy some sake
Aside from the delicious street food, people come to Omoide Yokocho to grab a drink after a long day. However, just because this is a drinking spot doesn't mean you can just chug one bottle of sake after another.
When ordering sake, it is customary that you will also order food. Ordering merely alcohol without any appetizers will lead to you not getting served. So, make sure to browse the menu and order some scrumptious food along with your drink.
Also, while smoking is allowed in the alley, it is only when you are seated and in designated places. So, smoking is prohibited when you're walking around or when you're in one of the standing-up drinking and eating spots in the area.
People watch
Piss Alley is a great place to people watch. It's a magnificent spot to give you a good idea of the different types of locals and non-locals that frequent here.
There are all sorts of people in Omoide Yokocho, from salarymen to students to tourists. There's a never-ending stream of people to watch in this lively area. Grab a drink, sit back, and watch the world go by. You can even polish what you know of the Japanese language and converse with the people around you. Who knows, you might even make a few friends!
Try the local food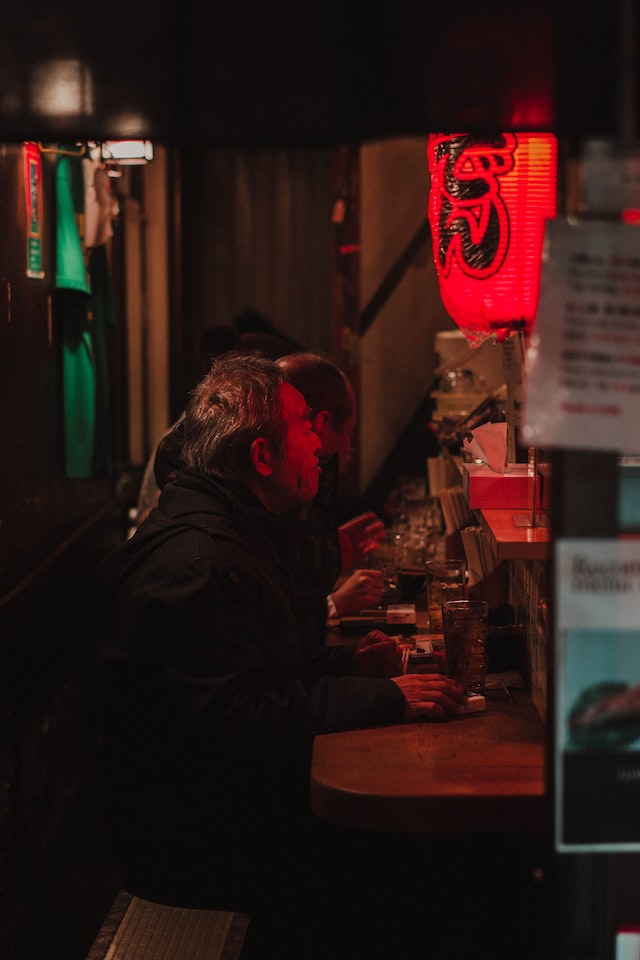 The alley is best known for its yakitori bars. However, there are also plenty of other great places to eat. Be sure to try some of the local specialties aside from grilled meat such as fresh vegetables, seafood, and ramen.
Don't expect Michelin-star food served here, however.
Izakaya food is Omoide Yokocho's specialty, after all. If you're keen on some unique foodie adventure, there are plenty of options to choose from. They're not for the faint of heart, however, as options range from offal and horse meat to pig's penis.
Take in the atmosphere
Omoide Yokocho is one of those places that just has a great atmosphere. It's the perfect place to stroll around and take in the sights and sounds of a very different Tokyo. But it's a Tokyo that only the locals know, and you are about to experience it firsthand. Be sure to come here at night, when the lanterns are lit and the streets are alive with people. It will be an experience like no other.
Take a break from the hustle and bustle of Tokyo
Omoide Yokocho is a great place to escape the hustle and bustle of Tokyo. This is a more relaxed and laid-back part of the city, and it's a great place to cap a long day. Maybe it's the way the narrow alleyways feel like a step back in time or the warm glow of the lanterns that line the streets, but there's something special about it. Whatever it is, this little corner of Tokyo is a must on your bucket list when in Japan.