When it comes to gardens, nothing beats the exquisite Japanese gardens in Kyoto. From strolling pond gardens to karesansui, Kyoto's gardens are a must-see. Many of the best gardens in Kyoto are inside temples. And with over 1500 temples, it's no surprise that it has the most concertation of exemplary gardens all over the country.
There is a representation of every type of Japanese garden in Kyoto— making it the ultimate garden lover's paradise. From flamboyant strolling pond gardens courtesy of Emperors and Shoguns in the past or the more "austere" zen gardens, there is something for everyone in Kyoto. But with so many choices, it can be tough to decide which places are worth visiting. To save you the trouble, we've listed our top picks.
What to expect
People that come to Kyoto often do so not only to experience its rich displays of Japanese culture and history but also to experience its historical temples and shrines and its beautiful sakura displays in spring. But its iconic collection of traditional Japanese gardens is quite exceptional and certainly worth the trip.
However, it is important to note that Japanese gardens, especially the ones in Kyoto are significantly different from most people's perception of what gardens are. Unlike typical western gardens, Japanese gardens aren't bursting with blooms. While most of Kyoto's gardens may feature floral displays and some plants, they are typically characterized by the use of raked gravel and rock arrangements.
While most people associate gardening with horticulture, the Japanese have a different approach. Instead, their gardens are more centered on design and even religion and meditation. Just because there seems to be a considerable lack of flowers in these gardens does not diminish their beauty. There is a minimalist expression seen in how sands, gravel, rocks, and stones are deliberately placed. Every single element in these gardens is meticulously chosen to evoke a specific mindset, mood, or emotion.
Ryoan-ji Temple garden
Home to the country's most famous zen garden, Ryoan-ji is situated in northwest Kyoto, close to the Golden Pavillion or Kinkaku-ji. Registered as a Cultural Heritage Site, its renowned stone garden is of the karesansui type. Overwhelmingly beautiful, it features 15 small and large stones that are meticulously arranged on sands of pure white. To add to the mystery of the garden, its original creator has never really been identified.
Considered to be a new style in dry gardening, it is believed that the garden was created in an attempt to express a specific ideology. It is considered to be an expression of samurai culture blended with Zen ideologies. The simplicity of the garden is quite notable which is even more impressive if you consider its modest size of 25 meters. When visiting, be sure to come in the late afternoon or early morning as it can get crowded.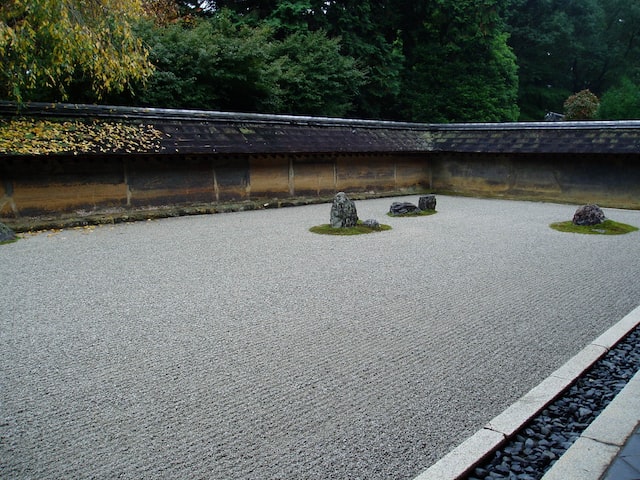 Katsura Imperial Villa
This villa garden belongs to the imperial family. It was built in the 17th century, during the Edo Period. Beautiful and breathtakingly exquisite, it is set in an impressively vast site measuring 69,400 square meters. The garden was developed by harnessing both political and financial powers.
The garden's center features a pond, which waters come from the Katsura River. It also features five differently-sized islands. Designed as a strolling pond garden, visitors are allowed to take a stroll around the pond. There is also a boat which visitors can get on to visit the garden. What's notable is the fact that the garden's present state has been pretty much preserved since it was first built. Hence, it is a great way to experience the culture of the old imperial courts in all their splendor.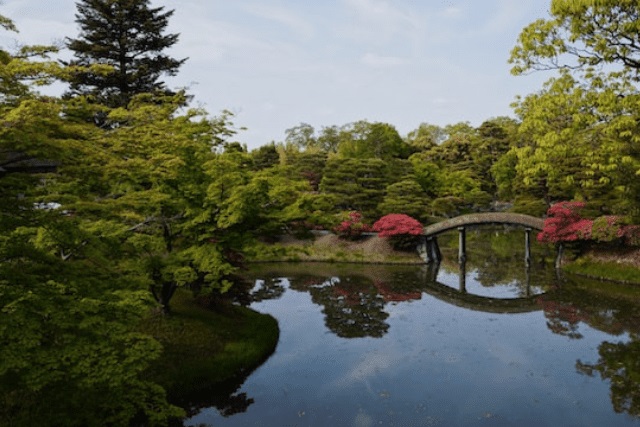 Nanzen-ji Temple garden
The Nanzen-in garden is one of the remaining strolling pond gardens in Kyoto. When it was first founded, it was intended to serve as the residence of the then Emperor Kameyama. The emperor was a notable Zen Buddhism practitioner. Eventually, he transformed the entire residence into a temple, which then led to the establishment of Nanzen-ji Temple.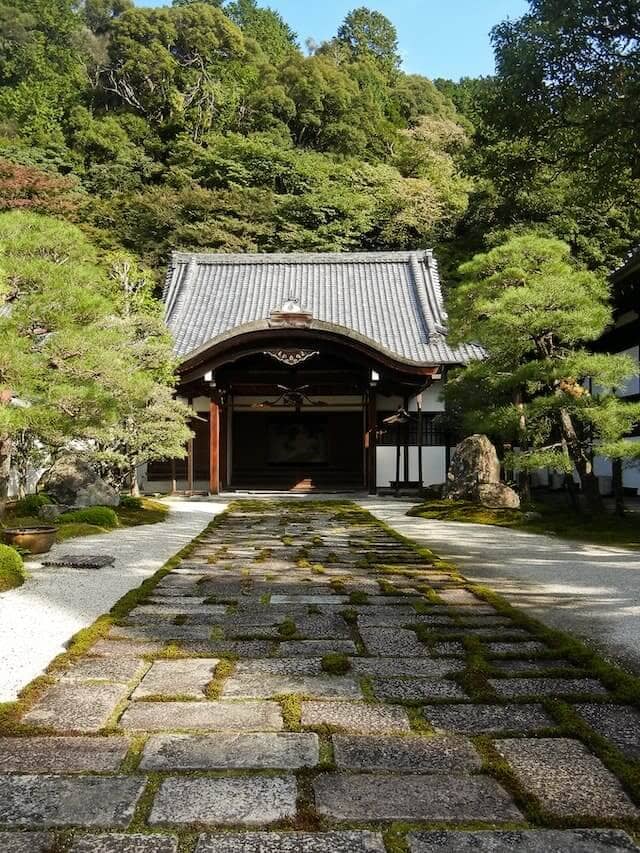 The temple's lovely garden is reminiscent of old Japan. It is also notable for its deep forests. Many visitors often marvel at the uneven terrain it features, which lends to the garden's seemingly mysterious air. The dragon-shaped pond effectively incorporates the natural terrain surrounding it, complete with a bedrock that was deliberately hollowed out. The architecture surrounding the pond was erected at a much later time. However, care was put into ensuring that despite its presence, the garden gets to retain its original qualities. This is deliberate to ensure that there is a balance and harmony between the architecture and the garden.
Ginkaku-ji Temple garden
If you want to experience one of Japan's best traditional landscape gardens, then Ginkaku-ji Temple's Shogun stroll is a must not miss. The garden is the perfect display of a variety of styles not least of which is its dry sand garden, which is also popularly referred to as the Sea of Silver Sand. Apparently, the garden was designed by Soami, a renowned landscape artist and painter.
The garden is especially well-known for its massive sand cone, said to symbolize the iconic Mount Fuji as one of its most notable features. It also features ponds surrounded by moss gardens, which give it that ethereal air. Bridges, islands, diverse and little streams also feature in the temple's ground. If you want to make the most of your visit to this temple, be sure to take on the circular route when taking a walk around. Just use the walkway as your guide to truly take in its beauty.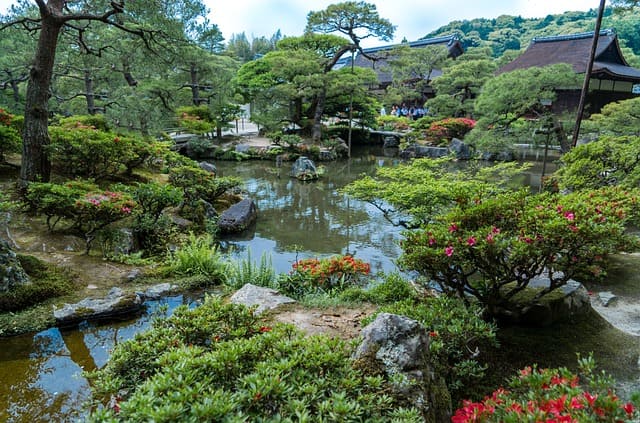 Daigo-ji Temple garden
Perhaps one of the most scenic religious spots in Kyoto, Daigo-ji Temple was founded in 874. The temple grounds, which are situated on a hillside, are the perfect spot for viewing fall foliage and cherry blossoms. The landscape exudes a rustic charm, which is further enhanced by the traditional buildings surrounding it. The grounds of the main temple are on the mountain foot. Several other structures around the summit connect to the main building through a hiking trail.
If you find yourself in Kyoto in spring, one of the best spots to take in the beautiful views of cherry blossoms is Daigo-ji. The temple grounds feature an impressive number of over a thousand cherry trees. Perhaps the most striking is the weeping cherry tree. It stands right outside Reihokan Museum. Apparently, it was Toyotomi Hideyoshi himself who planted 700 cherry trees on the temple ground. This is because he wanted to host a hanami procession and party. To honor and commemorate his contributions, a similar event now takes place here every year.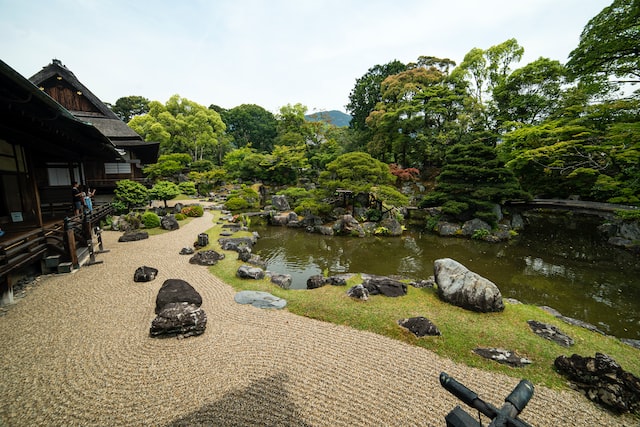 Saiho-ji Temple garden
Another one of the most celebrated gardens in Kyoto and the entire country, it is even designated as a Special Place of Scenic Beauty by the national government. The moss that covered most of the temple grounds has earned its nickname Moss Temple or Koke-dera. The garden, arranged as a promenade, circles around Golden Pond. There are three treehouses here. They're great spots for visitors to relax and to do some reflection.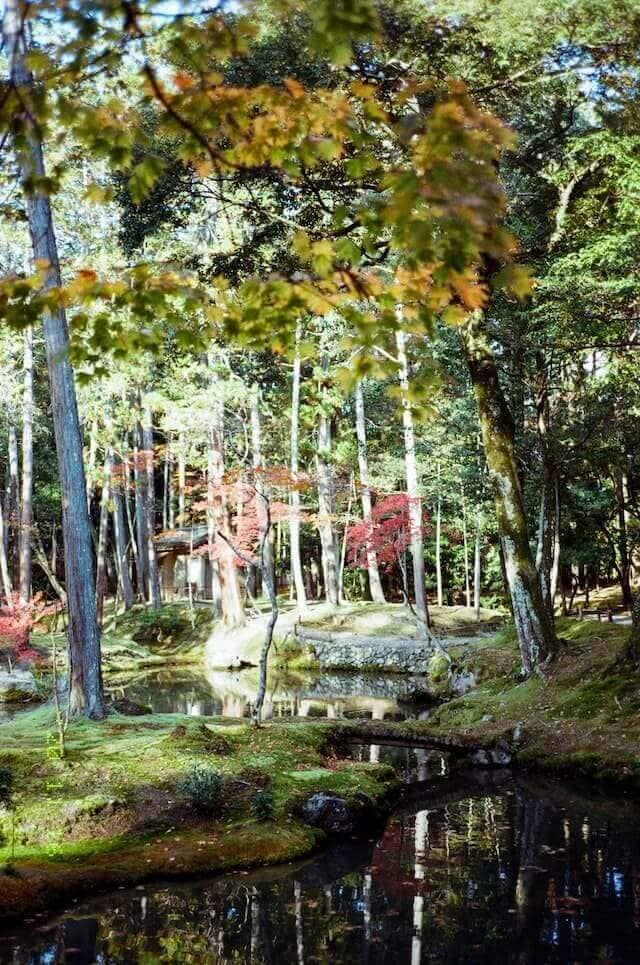 The temple gardens can only be accessed via reservations, so always book in advance. If you want to view the garden at its most beautiful, be sure to do so around mid-June to mid-July or during the rainy season. Autumn is also a great time to come here as the maple leaves on the temple ground turn into wonderful colors of orange and red. It creates such a striking contrast against the deep green of the velvety moss covering the rest of the garden.
Heian Jingu Shrine garden
Built to commemorate the city's 1100th anniversary, Heian Jingu Shrine boasts some of Kyoto's best traditional gardens. The shrine, which is known for its colorful structures creates a wonderful contrast with the minimalist and subdued beauty of the gardens on its grounds. The shrine's structure was constructed to pay tribute to the Heian Period. Its Chinese-inspired bridge and large pond are among its many notable features.
It took about 20 years to create the Shin-en Gardens. Ogawa Jihei, considered the modern Japanese garden's forerunner, designed the garden. Here, he successfully infused occidental style into traditional Japanese gardening. Through this, he successfully combined stone and water with wide space. Covering 8 acres, the garden is among the biggest in the city. However, most people are unaware that it exists as it tends to get hidden by the structures of the shrine.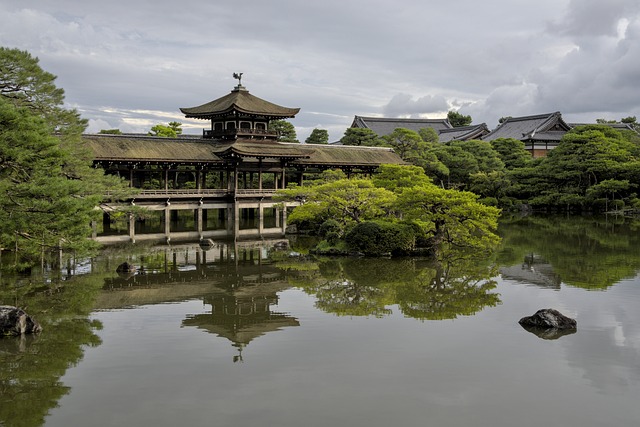 Daitoku-ji Temple garden
This Zen Buddhist temple is a great place to enjoy a variety of Zen gardens. Many people come here to experience Zen architecture and culture as well. The dry landscape gardens here are developed to serve as aids in meditation. Moss, gravel, greenery, and rocks are carefully, meticulously, and deliberately arranged in limited areas to convey certain emotions and feelings.
The main garden, Hatotei, is made of moss and rock. Its white sands symbolize the ocean. Centered on the moss are two stones that are meant to represent Buddha. Kanza-tei is a smaller rock garden that features a bridge with a built-in viewing window. It also features a waterfall where water trickles down to the main garden's ocean. The garden is designed to make the viewer feel as if they are on a boat when viewing from the window.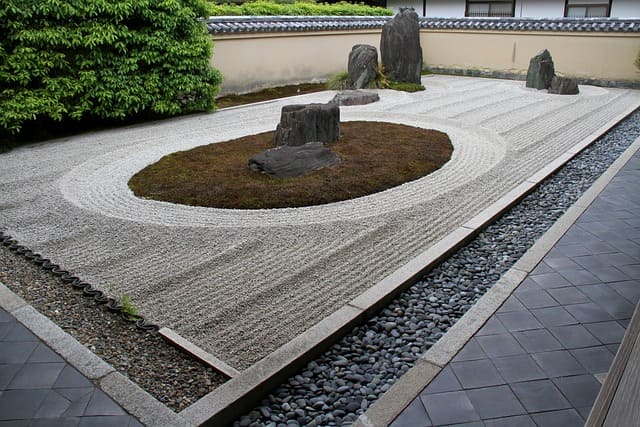 Tofuku-ji Temple garden
Located close to the iconic Fushimi-Inari Taisha, the temple is famous for its impressive foliage during autumn. However, while it is extremely popular among tourists in the fall, its maples make for such impressive greenery. As such, a visit to the temple is always worth it all year round.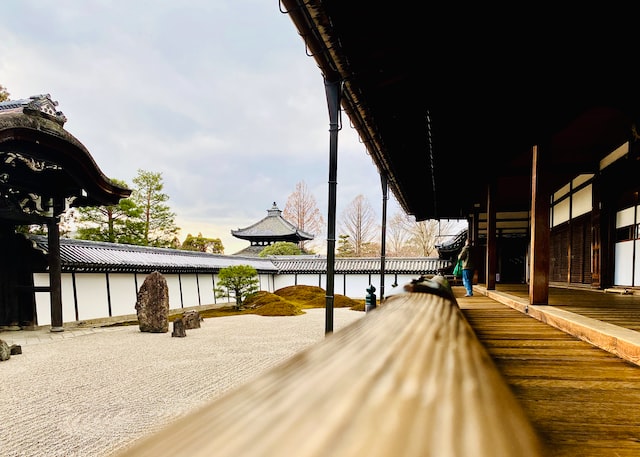 All four gardens in Tofukuji were built around the 1930s. Every garden is designed to face a different direction and has unique characteristics. The gardens are made using a combination of trees, moss, stones, and gravel. One of the most notable features of its northern garden is its checkerboard pattern of alternating square stone and moss patches. Behind the garden is a deck where visitors can get a view of the Tsuten-kyo.
Experience the beauty of Japanese gardens in Kyoto
While inherently different from most people's perceptions of what gardens are like, there is a certain charm to traditional rock gardens in Kyoto that set them apart from the rest. Many are recreations of famous Japanese historical scenes. Others have Zen concepts within its scenery, leaving the viewer to decipher their hidden meaning. One thing is for sure, however, visiting these exquisite gardens in Kyoto is a wonderful way to immerse yourself in the more delicate aspects of Japanese culture.