Tokyo is one of the most popular cities to visit in Japan. That's because no matter where you are, or what time of day it is, you're always guaranteed a breathtaking view.
There are many different spots to see in the city, and that makes it incredibly hard to choose which one is the best. But if you want an edge on other tourists, read further for insider tips about Tokyo's best city-view locations!
Taking in the best views
Japan's capital is a huge mega-city that has everything you could possibly want. It's home to modern skyscrapers, ancient temples, shopping malls, and hot nightlife.
There are so many places to see and things to do in Tokyo that it can be overwhelming to know where to start. With so many attractions and activities in the metropolis, it is impossible to see them all in one trip.
Some people make the mistake of not seeing enough of the city, while others focus only on a few things at a time. Seeing everything you want to see with your limited time and budget may be impossible. But there are ways to get a good view of the city without spending a ton of money.
Below we have listed down some of the best views you should never want to miss if you get the chance to travel to Tokyo.
Tokyo Tower
The first view that comes to mind when people think of Tokyo is probably the iconic Tokyo Tower. An observation and communications tower and TV broadcasting tower, it is located in Shiba-koen district in Minato a special ward in the Japanese capital.
Completed in 1958, it stands 333 meters high. Modeled after Paris' Eiffel Tower, it is taller by 3 meters. Formerly the tallest structure in the country, it has since been overtaken by the Tokyo Skytree.
Notable for its revolving restaurant and observation deck, Tokyo Tower's main attraction remains its panoramic view of central Tokyo and the surrounding area. The tower provides a perfect opportunity to see how big the city really is! Visiting Tokyo Tower during cherry blossom season is an unforgettable experience.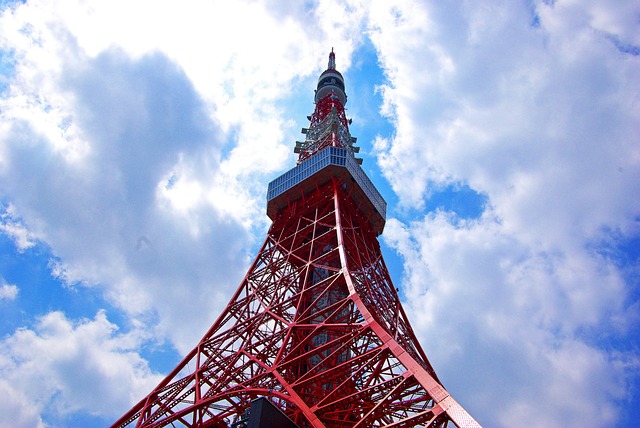 How to get there:
From Tokyo Station, get on the JR Sobu Rapid line. Get off at Kinshicho and transfer to the Tokyo Metro Hanzomon Line. Travel time usually takes around 16 minutes. If you're starting from Shinagawa Station, you can get on the Toei Asakusa Line or the Keikyu Line. Expect travel time to be around 25 minutes.
Tokyo Skytree
Another very popular landmark, Tokyo Skytree is an observation and communication tower located in Tokyo's Sumida Ward. At 634 meters it is the country's tallest free-standing structure.
The tower was completed in 2012, becoming the new centerpiece of Tokyo's skyline and serving as an important landmark for both Tokyo and Japan. Popular among tourists and locals alike for its observation decks, it is a magnificent place to get a bird's eye view of the expanse of the Tokyo metropolitan area.
Aside from the breathtaking view atop the tower, it also features an aquarium and a massive shopping complex along its base. The view is breathtaking at night, most notably the beautiful sunset seen from any of the structure's two observation decks. You can even get a glimpse of the magnificent Mt. Fuji during the daytime when the skies are clear.
The Tembo Deck or the lower observation deck is at 350 meters and gives a 360 view of the Japanese capital through the glass windows encircling the entire deck. You can even enjoy a nice cup of coffee inside the Skytree Café while you take in the sights. Also, you can commemorate the visit with a souvenir photo.
If you wish to go to the upper deck or the Tembo Galleria, the ticket counter is located on the lower deck. At 450 meters above sea level, you can reach this part of the tower by getting on an elevator which lets you catch a glimpse of the view outside through its transparent doors. The Sorakara Point, the deck's highest point, is definitely the highlight of the visit.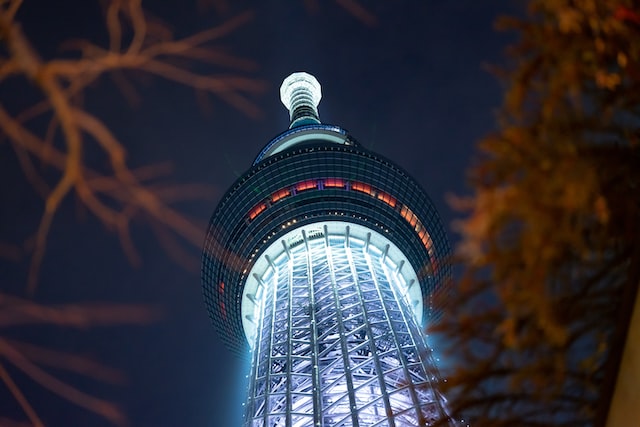 How to get there:
You can take the Hanzomon Line to Oshiage Station or take the Tobu Skytree Line to Tokyo Skytree Station. Skytree Shuttle services are also available, which depart from various popular locations around Tokyo. You can find them in Ueno-Asakusa, Tokyo Disney Resort, Haneda Airport, and Tokyo Station among others. You can get a ¥420 day pass or a ¥220 flat fare.
Tokyo Metropolitan Government Building
Also known as Tocho, there are numerous reasons visitors should visit the Tokyo Metropolitan Government Building when in the area. For one this is a government building which means that access to its observatories is free!
Located in Shinjuku, it is the center of Tokyo's government. The giant city hall is 202 meters tall and lets you enjoy great views of the capital from its observation decks.
While you can't see the Tokyo Tower from the Tokyo Skytree observatory or the other way around, you can see both iconic Tokyo landmarks at the Tocho observatory! You'll love the cafes with views of the South and North Observatories inside the building. The seats right next to the large windows will let you enjoy the magnificent view even while sipping on your favorite drink!
There are tons of lovely souvenirs you can find in some of the toy stores inside. But if you're into more traditional crafts and lovely postcards to send home, Tocho's shop is a must-visit. These are all official souvenir items being sold inside the government building, which makes for an interesting find.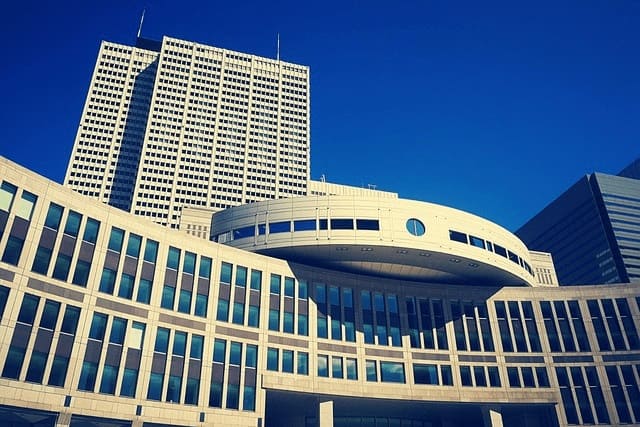 How to get there:
Located at the heart of Shinjuku, Tocho is just walking distance from Kabukicho and Shinjuku Gyoen National Garden. You can access Tocho-mae Station in its basement, which runs on the Oedo Subway Line. In addition, Shinjuku Station where Tokyo Metro, JR, and other private rail lines serve is a mere 5 minutes away, so it is very accessible. 
Enjoy impressive views of Tokyo
Tokyo is undoubtedly one of the most popular destinations for tourists throughout the world. There are so many things to do and see in this incredible city.
If you have never been to Tokyo, it might be hard to decide where to go first. With so many options, it can be tricky to choose.
One thing is for sure, however, the view from its high places will always be impressive. So, if you are interested in seeing Tokyo from a new perspective, try experiencing it from the locations we mentioned above. We promise that they will never disappoint!