Japan is home to a variety of themed restaurants and cafes and its capital is no exception. There's a plethora of unique places to dine and drink in Tokyo. With anime culture being a massive part of Japanese culture, it isn't surprising to see a number of these establishments being based on them.
Regardless of whether you are an anime or gaming fan, a visit to a themed restaurant or café is something you'd want to at least experience when in Tokyo— if not for the food but for the unique ambiance these places offer. Below are some of our top picks of the best themes restaurants and café to check out in the Japanese capital.
Pokemon Café
It doesn't matter if you're a Pokemon-crazed fan or just somebody who casually knew about them growing up. There's just no way you'd want to miss out on the opportunity of dining at the very first-ever Pokémon themed café!
Located right next to Tokyo's largest Pokémon Center, a visit to this café is a must after having your fill of buying all the plushies and Pokémon merchandise your heart could want! With its innovative food design, every food item on the menu is playfully designed featuring beloved Pokemon characters.
The food and drinks they serve are highly "instagrammable". However, the highlight is when Chef Pikachu comes out of the kitchen, checking out every table and taking pictures with the diners! This is certainly one experience that the kids and the kids-at-heart will never forget!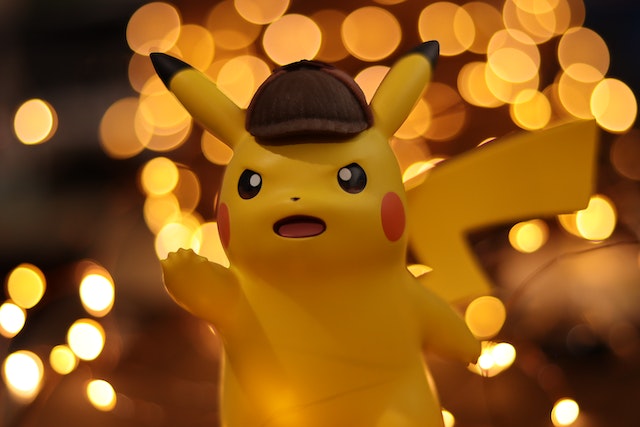 Ninja Café
Located in Asakusa, one of Tokyo's top tourist districts, this small and unassuming bar is all about ninjas. A must-experience for every ninja fan, this eatery serves hearty meals that prominently feature the shuriken in almost every serving.
Whether it's shuriken-yaki or ninja curry, there is no shortage of food items highlighting these very prominent ninja weapons. Even diners with food restrictions can have their fill too as the place offers halal, vegan, and vegetarian options.
What's more fun is you can even dress up as a ninja while inside. On top of that, you can even learn some ninja skills from throwing the shuriken to using a blow gun. Of course, there are tons of photo opportunities with the ninja outfit on too!
Alice in Fantasy Book Restaurant
Who would have known you can step right into the rabbit hole at the heart of Shinjuku? A restaurant based on the popular "Alice's Adventures in Wonderland Novel", it effectively gives you that feel of stepping right into Alice's fantasy world the moment you walk in.
When entering the cafe, you get either a rabbit or an Alice hairband. As you step into a brilliant reproduction of Alice's world, staff in costumes greets you and ushers you to your seat.
The food and drinks they serve take inspiration from the various characters that the book features. Other branches of the cafe are also located in other parts of Tokyo. Each branch serves its own special menu as a way of making it worth their guests' time to visit each location and try out what each has to offer.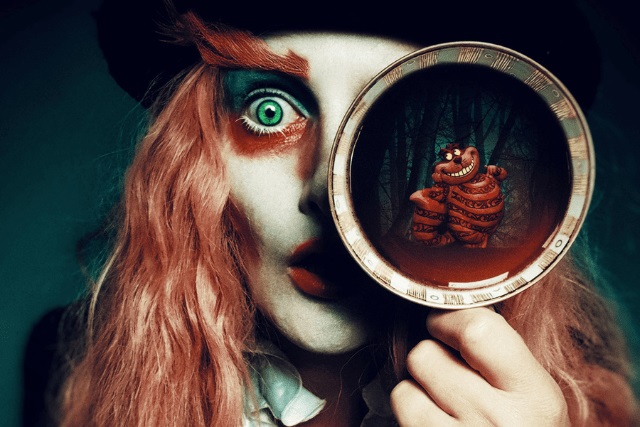 Maidreamin
If you're into cosplays, then this is one of those themed restaurants you do not ever want to miss. With waitresses cosplaying as maids welcoming you in, this café transports you into a world where you are the pampered lady or master while you dine.
Once inside, your host maid directs you to your seat. Depending on your package, you will then choose your drink or meal. Then there's the pre-meal chant with the host maid, which makes for such an adorable experience!
Coming to this café has a bit of a downside, however. Their food and beverages can be a bit too adorable to dig into! Guests can then take souvenir photos with their host maid and will also get complimentary gifts for the visit. Maidreamin has locations in Akihabara, Ikebukuro, Shibuya, and Shinjuku.
Sengoku Buyuden
If you're a fan of Japanese history, then this is one restaurant you need to add to your bucket list! This sengoku-themed restaurant is the perfect place to give you a glimpse and feel of old Japan.
At the entrance, colorful samurai armors majestically stand to greet you. It's a reminder that you're about to step into the sengoku-jidai. They even have displays of printed flags of some of the country's most famous warriors during their warring period, replete with their family crests.
Antiquated scrolls hang on the wall inside the restaurants, featuring some of the country's most notable warriors. The rooms are exquisitely furnished and offer a sophisticated feel of the days of old.
Delicious, authentic Japanese dishes are then served by friendly staff. You can also order an off-the-menu dish. Chinmi Santen Mori is a secret dish that consists of three different seasonal tidbits.
You'll also get served with sengoku-style sake. And it can certainly get your appetite going!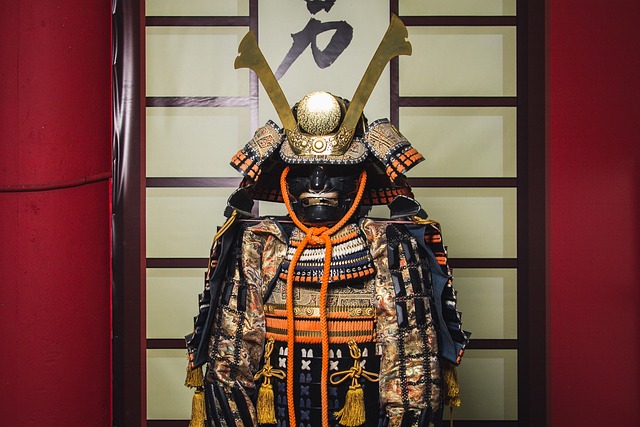 Planetarium Bar
If you're looking for somewhere romantic in Tokyo for a night out Planetarium Bar is the place to go! Tokyo's overly lit sky makes it a little harder to appreciate the stars and the planets at night. Thankfully, this digital planetarium lets you experience the night sky in Central Tokyo as you sip on your favorite drink.
The interiors feature 5 million stars projected into the ceiling. With this digital setup, you can effectively find your favorite constellation no matter the weather outside.
One of the more popular themed restaurants among the younger clientele, it's perfect for people looking for a romantic nook. It's also a great alternative for those who cannot drive to the countryside to experience the wonderful Japanese night sky.
Square Enix Café
This themed café in Akihabara features a wide range of memorabilia from Square Enix's popular franchises. From Kingdom Hearts and Saga to Final Fantasy and Dragon Quest, it's a must-visit for gamers.
Unlike other themed restaurants with a permanent motif, this café constantly renews its theme. It all depends on the specific game franchise that is currently highlighted.
Diners are treated to food and beverages that showcase the characters of the currently-featured franchise. Half of the restaurant serves as a showroom for limited-edition goods.
Customers can then wander around the area to check out the goods and memorabilia on display after placing their orders. Visitors are limited to 90 minutes inside, with the last shift at 9 pm. Reservations can also be made through the café's official website.
Unique dining and drinking experiences await
There's no shortage of fun, unique, and interesting places to dine and drink in Tokyo. The presence of themed restaurants and cafes just adds more to the quirkiness that makes the Japanese capital a must-visit. With themes that range from the cute to the outlandish, whatever themed restaurant or café you decide to visit is an experience you will never forget.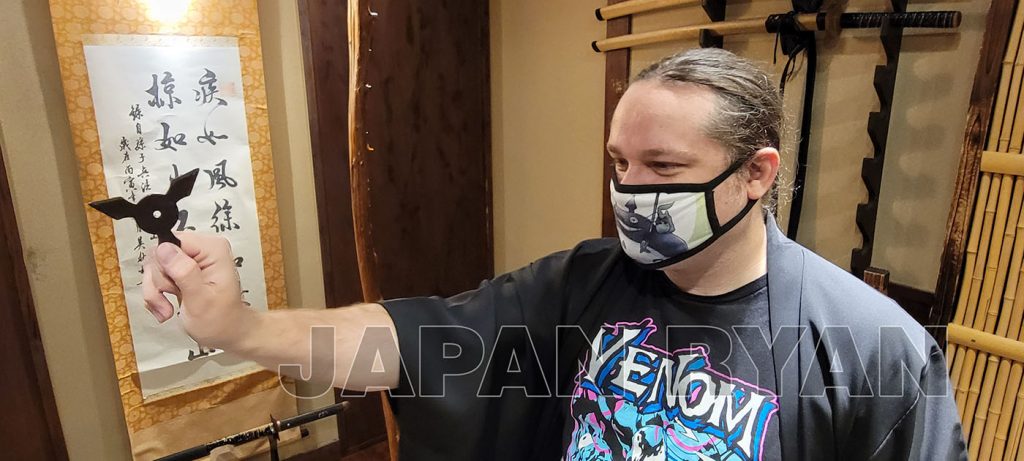 Ninja Trick House
The Ninja Trick House is a tourist attraction located in the Shinjuku Kabukicho neighborhood of Tokyo, Japan. It is a themed entertainment venue that offers an interactive experience where visitors can learn about the skills and techniques of ninjas. The attraction features live performances, illusions, and interactive challenges that showcase the tactics used by ninjas in feudal Japan. Visitors can try their hand at shuriken throwing, escape rooms, and other ninja-related activities. The Ninja Trick House is designed to be both educational and entertaining, and it aims to provide visitors with a unique and memorable experience.
Kabukicho itself is an interesting area with many hostess clubs and entertainment destinations. It used to be home to a popular Robot Restaurant, but it closed during the COVID-19 pandemic.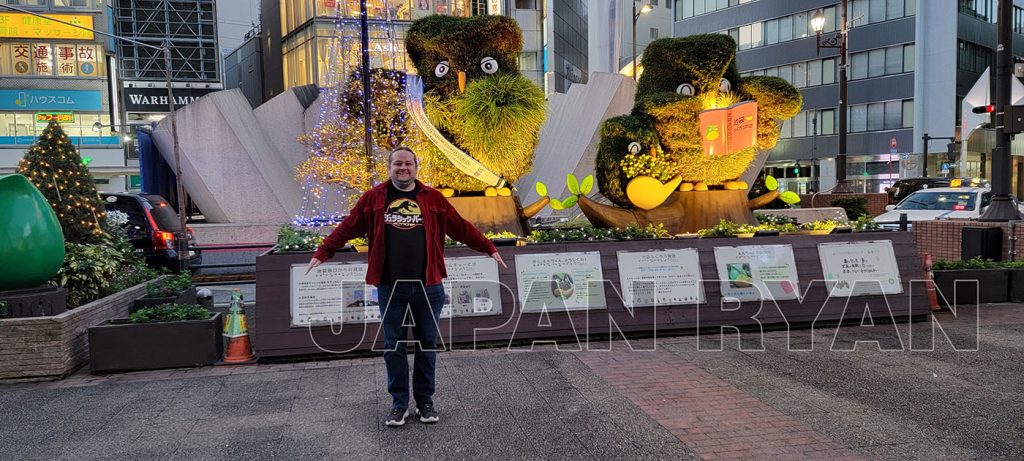 Owls of Ikebukuro
Not exactly a restaurant or cafe, but the entire city of Ikebukuro has an owl theme. Ikebukuro is a neighborhood in Tokyo, Japan, that is known for its abundance of owl cafes, where customers can interact with live owls. This popularity of owl cafes can be attributed to the cultural significance of owls in Japan and the increasing trend of animal cafes in Japan. In recent years, owl cafes have become a popular form of entertainment and a way for people to relax and interact with nature in the middle of a busy city. The abundance of owl cafes in Ikebukuro is largely due to the neighborhood's high foot traffic and popularity among tourists and locals alike. Ikebukuro is also a great place for anime fans.