There's no denying that Tokyo is a city bursting with things to do, see, eat, and experience. If you love animals as much as we do, you'll be pleased to hear that Tokyo has also become home to a number of animal cafes.
What are animal cafes? They're basically cafes where you can meet, interact, (and sometimes adopt) animals in a cozy environment. And they're perfect for chilling after a long day exploring the city.
They're also great places to take your Instagram game up a notch with all those cuddly cuties posing for pics! Here's our pick of the best animal cafes in Tokyo so you can plan out your next visit.
What are animal cafes?
While there are still primarily seen as places for tourists, animal cafes have become increasingly popular in Tokyo. These establishments are essentially hybrid pet stores and coffee shops.
Customers pay an hourly fee to enter and interact with the animals. Some of the more unique cafes even offer guests the opportunity to adopt them afterward.
People mainly go to these cafes to relax and socialize with their favorite furry friends. With so many different types of cafes, there is sure to be one that suits your needs and interests.
There are cafes dedicated to cats, dogs, birds, reptiles, and more. Some cafes are dedicated to specific breeds. Others allow patrons to bring their own pets along.
Some cafes make it a priority to adopt rescued animals from shelters or rescue groups. No matter what kind of animal cafe you're looking for, there's sure to be one in Tokyo that is just perfect for you.
Reasons for checking out an animal cafe
There's nothing more rewarding than sitting down to enjoy your favorite meal after you've checked out the nooks and crannies of a city like Tokyo. But if you can do that while also spending time interacting with cute and cuddly animals, who can say no?
The popularity of animal cafes stems from the fact that let you enjoy good food and drinks. And at the same time, you get to pet cute animals too!
Animal cafes are also great places to meet new people. Many cafes have volunteer programs that make it easy for people to get involved and help out the animals.
Perhaps you are looking for a way to spend time with your cats or dogs, or you want some entertainment while you're out. Maybe you just want a change of pace and want to enjoy some downtime, away from the usual buzz of the Japanese capital during the day. Visiting these places can be a very rewarding experience if you're looking for something to do while you're out and about in Tokyo.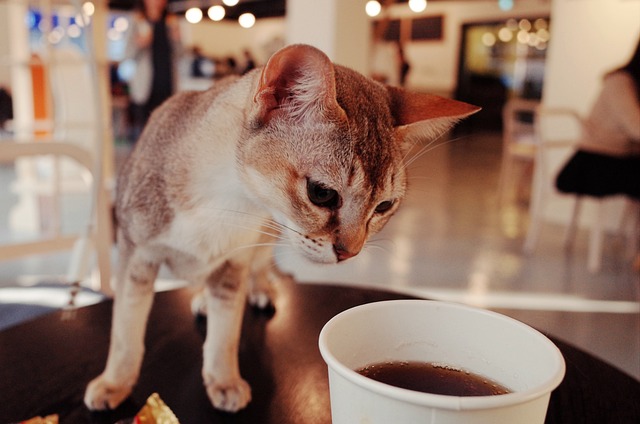 Best animal cafes to check out in Tokyo
Thanks to the popularity of dog and cat cafes, Tokyo is now home to a variety of animal cafes that feature a wide range of animals. Below are some of our top picks:
Harajuku Mame-Shiba Café
This homey cafe is located along the Takeshita-dori, a well-known shopping area in Harajuku. It is home to Mame-Shiba, a smaller version of the Shiba-Inu.
What's unique about this café is how traditional it is, which is a direct contrast to the busy and modern façade of the street it is on. But a lot of visitors to the café love this as it gives the feeling of being inside a traditional Japanese home.
The cafe charges an entry fee of ¥900 which allows guests to hang out for 30 minutes with your furry friend of choice. A drink is already included as well. Queues can get long, so it is always best to get there earlier.
Shibuya Snake Center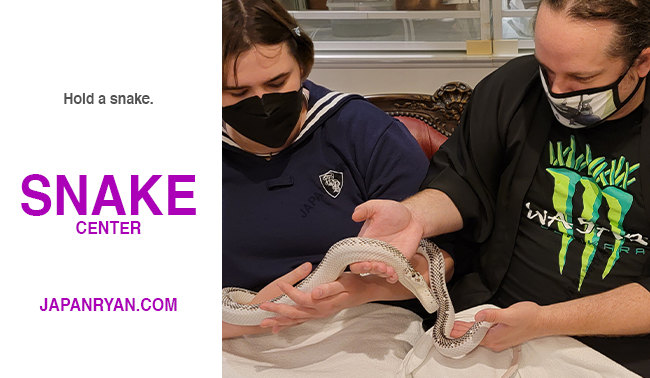 Have you ever thought of having teatime with a snake? Watching a snake while you sip tea or down a beer? Yes? No. Snakes aren't for everyone, but if they're up your alley you can visit this snake-centric cafe near Harajuku. You can even hold a snake, with them having even larger snakes to hold for more money. The Tokyo Snake Center opened back in 2015 and has sixty different snakes to look at and possibly hold. You can also enjoy a nice coffee and sweets while you enjoy time with the snakes.
Asakusa Nekoen
Located just a few minutes from Asakusa Station, this cat café is home to stray cats rescued from the streets. Some of the cats were even rescued from the Fukushima exclusion zone and are all adoptables. Since opening 9 years ago, the café has successfully adopted out over 200 cats.
While there are cafes that are known to abandon animals the moment they reach senior age, this cat café features a number of senior cats just living out their twilight years in peace and comfort.
The cafe offers a cozy space where guests can read books or watch TV while interacting with the cats. Socks are required when entering the cafe. Foreigners are certainly welcome to the café as the owner speaks English.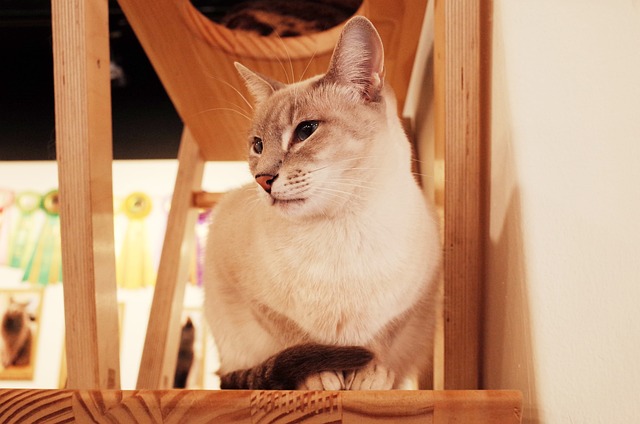 Capyneko Cafe
This quirky cafe features both a capybara and his cat friends, hence, the name. Tawashi is the cute and super cuddly resident capybara, providing unlimited cuddles to guests.
Located just a few steps away from the south exit of Kichioji station, the café features adoptable cats. Guests are encouraged to let the staff know if there are felines that they are interested in giving a home.
An entrance fee of ¥2000 is required but guests can extend the time for 30 more minutes for ¥1000. While reservations are not required, it is recommended as the wait time can get long.
Mipig Cafe
Located in Meguro, this is one café that features the uber adorable mini pigs. The café features three floors with a homely and cheerful ambiance. Guests can spend a lovely time petting and cuddling the tiny little cuties.
Guests are charged an admission fee of ¥880 for 30 minutes but free for primary school kids and younger children. You can extend your time inside the cafe for an additional fee and one drink is required while inside. Tickets do need to be booked ahead of time via their website.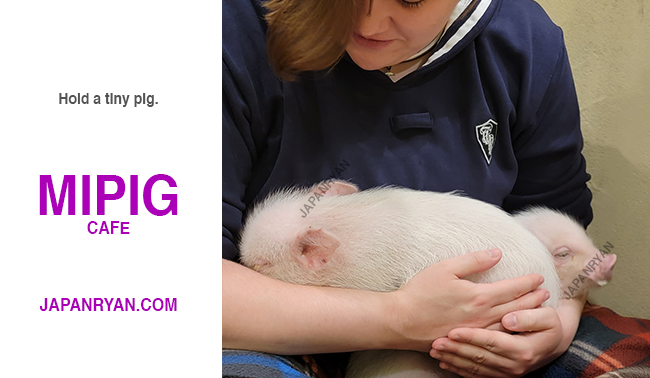 Hogoneku Rafu Space
A cat cafe dedicated to rescued cats, they look after the felines inside the café as they wait for their future owners. The place mainly rescues cats from the breeding industry, discarded by breeders when they're deemed too old. They rescue disabled and sick cats as well.
Located on the third floor of Daimon Building in Fuda Chofu City, the café does not require any admission fee. However, visitors are asked to donate at least ¥1000 to help with maintaining the cat's well-being. The funds are used for rescue activities as well. Drinks served in the café start at ¥150.
ChikuChiku Cafe
Who would have thought you can spend time with cute little hedgehogs while enjoying a drink in the middle of Tokyo? A very popular destination among tourists and locals alike, ChikuChiku Café is located in Shibuya.
Visitors get the chance to interact, feed, touch, and take cute pictures of the tiny residents. The hedgehogs are placed in a wide variety of environments from rooms with traditional Japanese tatami decors to classrooms and bathrooms. All interactions are guided by staff to ensure that.
The café opens from 1 PM to 6 PM daily and last entry is admitted at 5:30 PM. Visitors are charged a cover price of ¥1430 for 30 minutes. If you want to stay for an hour, the cover fee is ¥2640.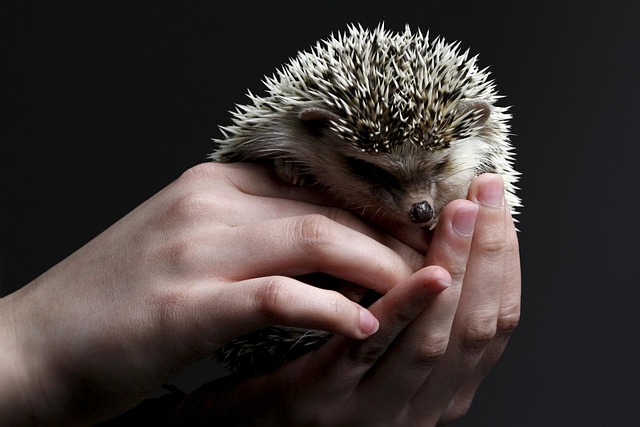 Temari no Oshiro Cat Café
If you want to experience some cuteness overload while sipping on your favorite drink, this is the place to be! The cafe is located within the famed, Kichijouji Petit Mura, a themed food and shopping village.
Guests can choose from the 19 cats that call the cafe their home. What's notable is how the cafe features a facade looking very much like a cat kingdom pulled straight from fairy tale books!
Needless to say, this is one place that would certainly up your Instagram game. Watch out for feeding time as you'd get loads of kawaii photo opportunities. Guests are required to pay a ¥1540 cover charge. If you come by after 7 PM, the cover charge is reduced to ¥1100.
Penguin Bar Ikebukuro
If you want to experience a more unique animal café, then this is one café you wouldn't want to miss. Located in Ikebukuro, guests can enjoy their drink as they watch cute little penguins totter about.
A variety of drinks and food are offered on the menu, so you'll never run out of tasty options to munch and sip on. The cafe has 4 feeding times during the day and is open from 6 PM to 4 AM. Guests are advised to make reservations ahead of time through the cafe's official website.
Spend some downtime with a furry friend
Tokyo is a city of hidden gems. There are so many things to do and see and you will never get bored here. From sightseeing spots to restaurants with quirky interiors, this city has it all. So, if you love animals as much as we do, check out an animal cafe the next time you're in Tokyo where you can enjoy a cuppa with some fuzzy friends.