Tokyo Bay is a great tourist attraction for a number of reasons. For one, it offers stunning views of the cityscape. Second, it is home to a variety of attractions, including museums and shopping spots. It is also a great place to enjoy the outdoors, with plenty of amusement parks and green space.
In addition, it is a hub for transportation, making it easy to get around the city. Visitors will be delighted to know that it has something for everyone. With so much to see and do, Tokyo Bay is a great place to visit for travelers of all ages.
There is no shortage of fun things you can do in the Tokyo Bay area. Which is why if you ever find yourself on this side of the Japanese capital, here are some of the many fun things you can do to pass time.
Walk the Rainbow Bridge
The rainbow Bridge is a spectacular bridge that gets lit in the colors of the rainbow at night. It connects the man-made island Odaiba to the rest of the metropolis. Walking across this iconic structure is certainly a must-not-miss if you're ever along the bay area.
Pedestrians are allowed to walk across the bridge. In fact, it's an ideal vantage point for soaking up the many interesting sights of the city. Depending on where you are on the bridge, you can even spot famous landmarks including the Tokyo Skytree, Tokyo Tower, and even Mount Fuji.
Note, however, that the weather decides whether or not you can spot these wonderful city views. But if you're lucky to get there on a clear and cloudless day, the view will be spectacular.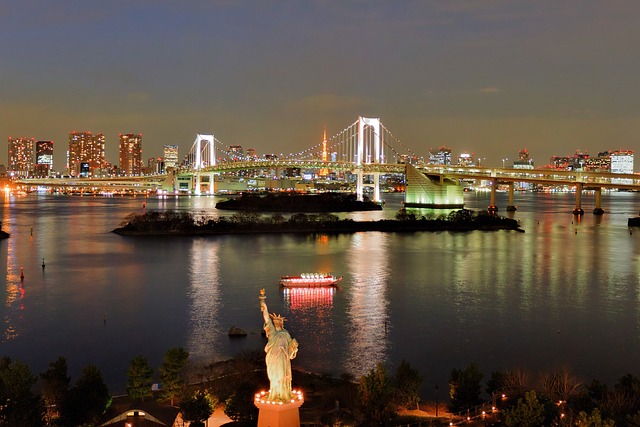 Get on a ferry boat
There is no better way to experience Tokyo Bay than up close. And this can only be done by getting on one of the ferries that fare the area. A variety of companies offer cruises along the bay. What's even more wonderful is that many of these ferries offer entertainment and dinner options.
You can check out the different ferry lines by Tokyo Water Bus. These ferries usually have routes going across the bay and along the Sumida River. This is the best way to enjoy the sights from a different perspective.
If you're aiming to get a full view of the entire bay area, then look for the "Sea Park Course" ferry route. This line runs between Kasai Rinkai Park and Odaiba.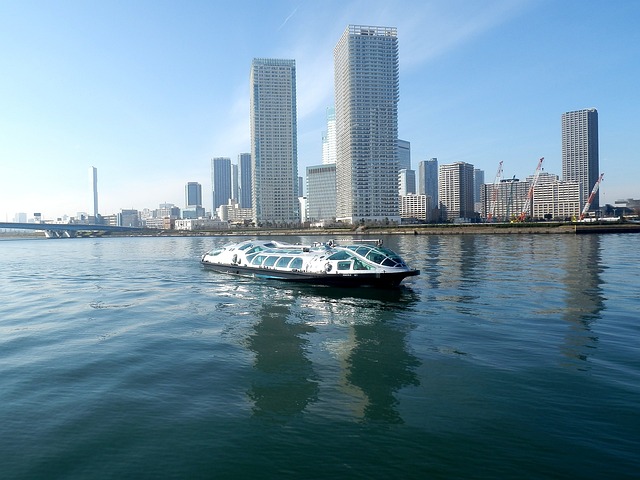 Check out some digital art
Recent years have seen an explosion in digital. And Tokyo is certainly not one to fall behind such an innovation. It is safe to say that the people behind TeamLab Borderless are among those at the forefront. And boy do they impress!
Located along the Palette Town complex, it's one place you don't want to miss if you're a fan of digital art. More importantly, it should be on your bucket list if you're hoping to get some interesting instagrammable shots.
With around 470 projectors and 520 computers, the 100,000 square feet space gets transformed into a digital wonderland. Visitors are immersed in digital art that morphs and interacts with them. It truly is one experience that can only be described as out of this world and well ahead of its time.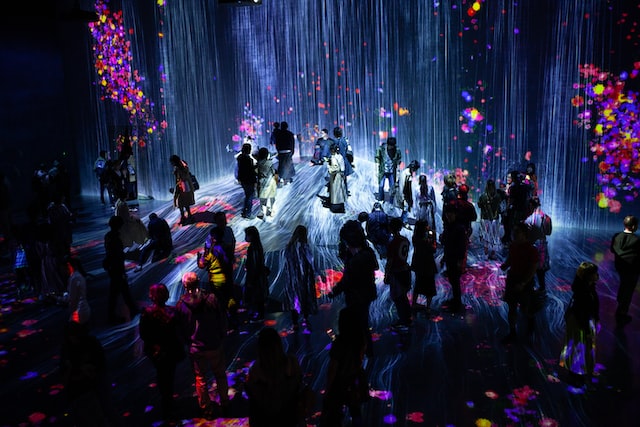 Breathe in some fresh air at Odaiba Marine Park
If you're hoping to spend some downtime, then Odaiba Marine Park should be part of your itinerary. Relax and soak in the view as you enjoy some fresh breeze and watch the gentle ocean waves rolling in.
A trip to this marine park by the water would be perfect in the afternoon when you have some spare time. You can just prop on the sandy beach and soak in the sun. You can also walk the beach stretch which goes on for a few kilometers. There is even a spot where you can get a panoramic view of the bay.
Do note that swimming is not allowed in the area. But the wonderful views and the tranquility of the place make it worth it. The park is a wonderful getaway if you're starting to get overwhelmed by the bustle of activities around the city.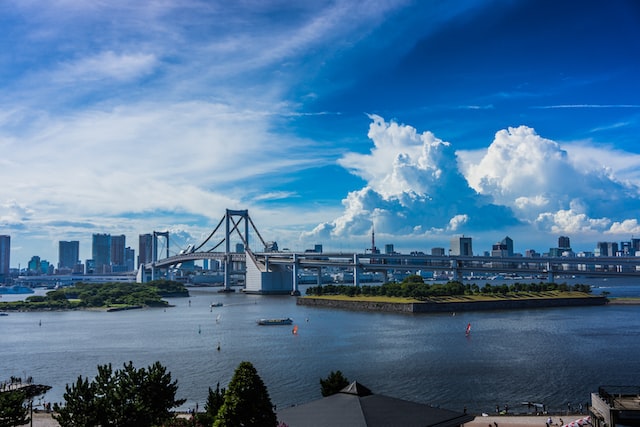 Get on a Ferris wheel
If you're a fan of heights, then what better way to indulge than getting on one of the world's tallest Ferris wheels! Daikanransha is a great place to head to if you want to get a good view of the rest of Tokyo from up on high.
From Tokyo's most famous landmarks to its amazing skyscrapers, it is more than worth it to get a seat on this Ferris wheel. You'll get even better views at night!
With a height of 115 meters, this ride is also equipped with cabins that are see-through. This means you'll get a full and uninterrupted view of the world around you whether you're looking through the floor or the ceiling. The cost may be a bit higher than the usual fare, but the sights alone will more than make up for it.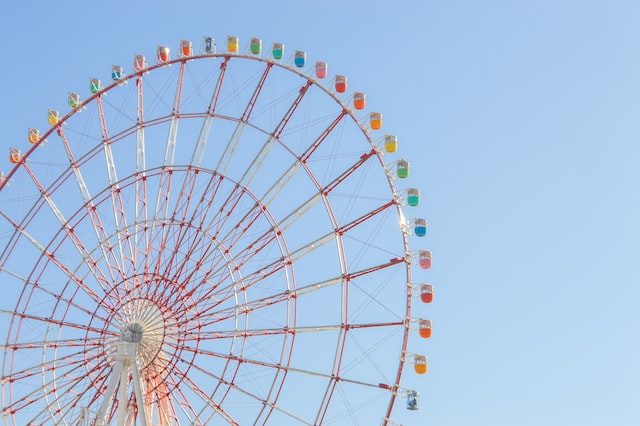 Indulge your inner science nerd
The National Museum of Emerging Science and Technology or Miraikan is one place your inner nerd would love! A haven for proud and loud geeks and the geeks-at-heart, this is the best place to learn about the latest in technology and innovations including space science, robots, AI, and loads more!
The name Miraikan is literally translated as Museum of the Future. It is certainly one place where visitors get treated with visions of what the world would be like in the future. The place hosts permanent displays as well as exhibitions that are shown for a limited time only. Visitors are encouraged to regularly check their website to stay updated with upcoming events and exhibitions.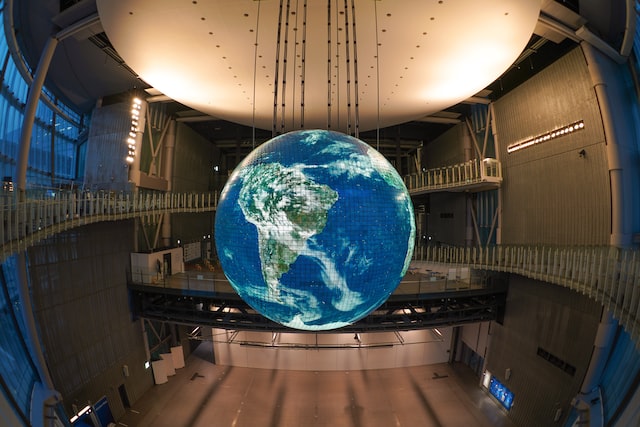 See the Gundam statue
Every anime fan should have heard about Gundam. After all, it is one of the many animes that have put Japan on the world map. If you're around the Tokyo Bay area, then checking out one of Odaiba's most popular attractions, a Unicorn Gundam should be part of your to-do list!
The closest thing to a real-life Gundam suit any anime fan could see up-close, just head to DiverCity Tokyo Plaza to gaze up and take as many selfies as you can with this anime wonder! Unveiled in 2017, it is a replacement for the RX-78-2 Gundam Statue.
At around 20 meters in height, this is certainly one hard-to-miss spot!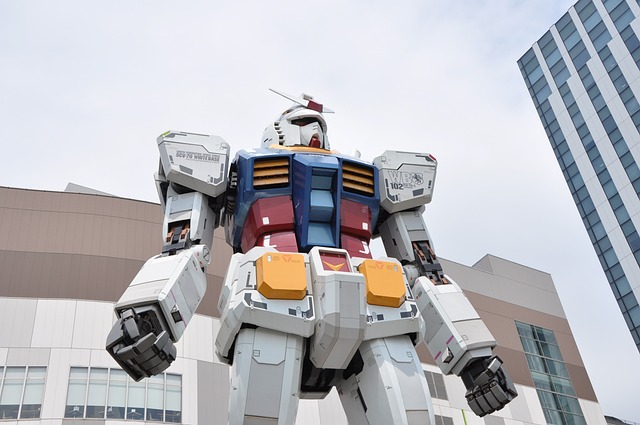 Enjoy some retail therapy
The Odaiba area is well-known for its retail options. You'll never run out of stores to check out although you'll probably run the risk of running out of cash!
There are a ton of shopping destinations in this part of Tokyo Bay from Aquacity Odaiba, Decks, Venus Fort, and DiverCity among others. From souvenirs to clothes, the hundreds of stores housed inside these shopping malls will leave the enthusiastic shopper in retail heaven.
These places have a variety of cafes, restaurants, and dining establishments too that serve some of the best dishes Japan has to offer. So, you'll never have to go far to get some grub if all that shopping leaves you famished.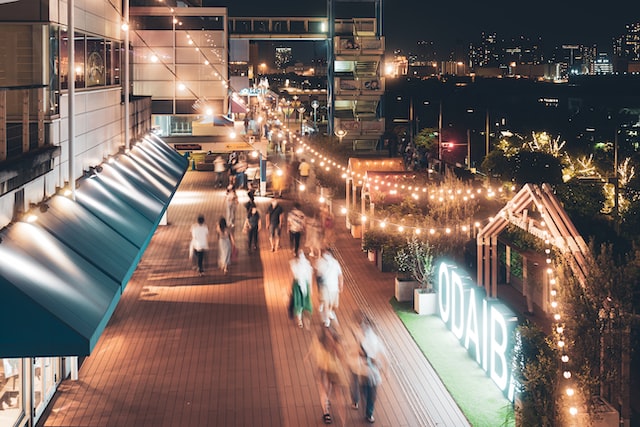 Fun around the bay
If you've had enough of the sights and sounds of Tokyo, head over to Tokyo Bay and see the rest of the metropolis from a different perspective. Whether you're looking for more entertainment options or spots where you can enjoy a bit of downtime, the Tokyo Bay area has something for everyone.