All admission to the Ghibli Museum in Mitaka is by advance reservation, and you must have tickets to enter.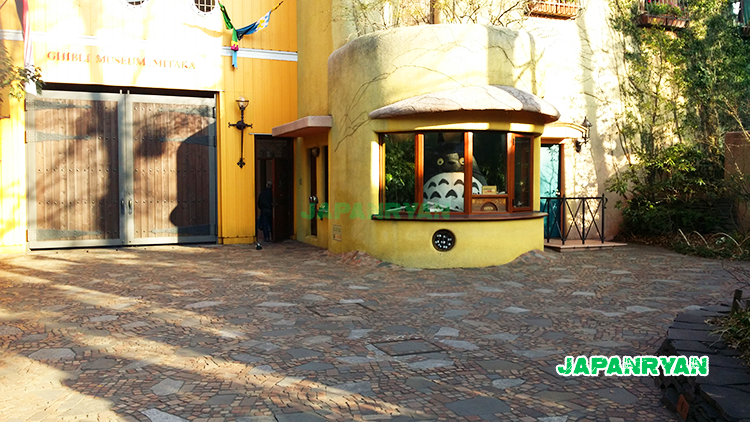 When you enter, you have to present your tickets to this mechanical robot Totoro waiting at the ticket box office.
That's a joke – don't expect robot Totoro! Tickets are actually taken by a regular person, but this admissions office photo looks perfect for the experience. If you were truly in a Ghibli movie it would absolutely be a Totoro taking your tickets! But alas we live in the real world. When you enter you get a rare limited edition film ticket from a special little film they play for museum visitors.
What's neat is the film changes sometimes, and some of the films shown can not be found anywhere else in the world. They usually last just 5 to 15 minutes and it's a great new experience.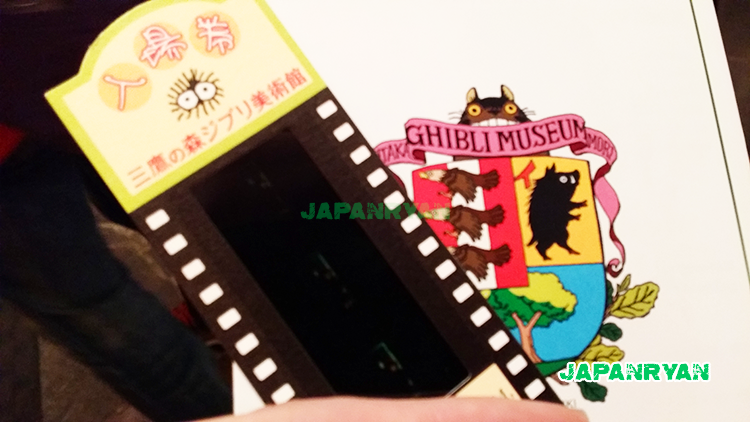 No detail is spared with every section of the museum ornately decorated and given love and attention. Several windows are adorned with colorful glass characters from various Ghibli movies, and you feel like you are transported into an entirely different world.
Some rooms are filled with drawings and line art, others have art tools and work spaces, and it just feels like a creative person's dream. In some rooms it feels like you're transported back in time to when the movies themselves were first being envisioned and put onto paper.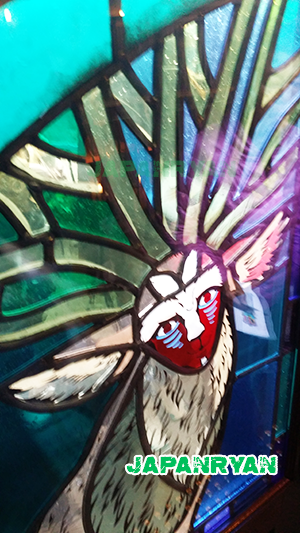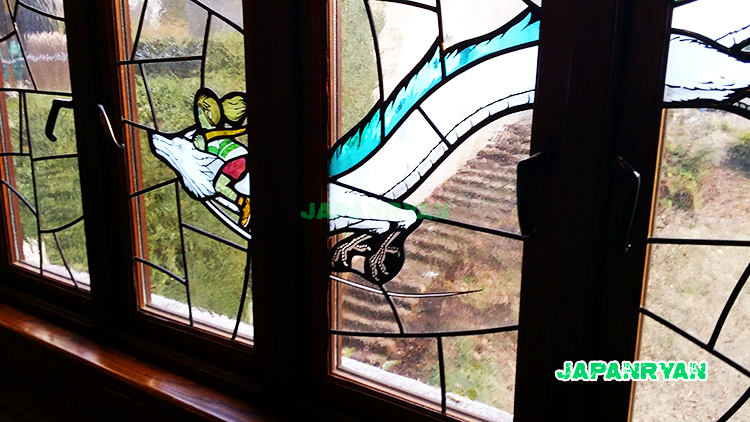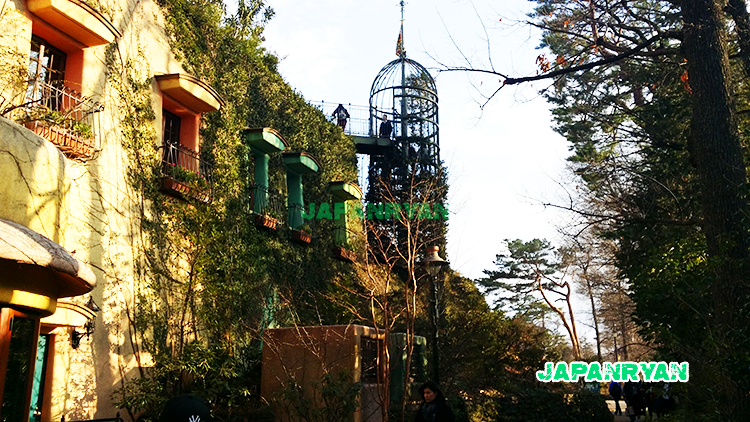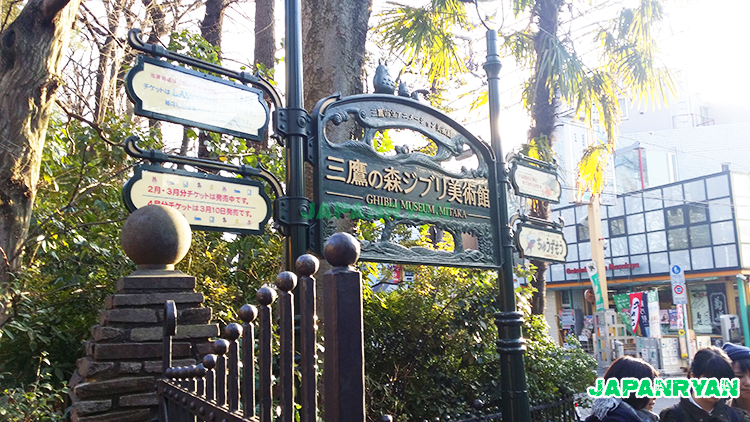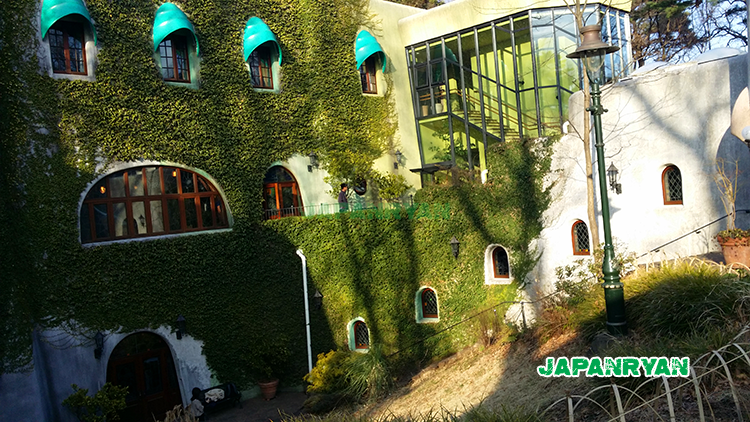 How to get to the Ghibli Museum
The museum is just 47 minutes by train from Tokyo Station to Mitaka Station on the Chuo Line. It's an orange colored line that also stops at several other stations along the way including Shinjuku and Nakano. The museum is not right next to the train station, so you can take a 10 minute walk or get a taxi to get to the museum itself. Getting tickets is the harder challenge.
Ghibli Museum History
The museum come to fruition after construction began in March 2000 and the official opening was held in October 2001. Ghibli director Hayao Miyazaki designed the museum himself, using animation storyboards just like if he were directing a film. The design was influenced by the hilltop city of Calcata in Italy and other European architecture.
Fundraiser Campaign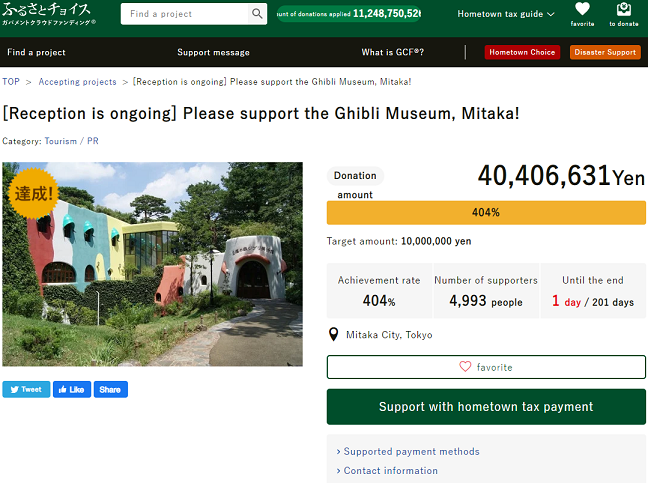 The City of Mitaka announced a campaign to raise money for repairs and maintenance of the Ghibli Museum after it was closed due to the COVID-19 pandemic. The goal of raising less than $100,000 was easily overcome in the first day of fundraising. Since then over $400,000 has been raised. Community support for the Ghibli Museum has been high. In my opinion this is largely due to fan nostalgia over Ghibli movies, but also because the museum seems like a good project to support consider its ticket prices are a mere $10.
How to get Ghibli Tickets
All admission to the Ghibli Museum is by advance reservation only, and it is not possible to purchase tickets at the Museum. The marvelous thing is that admission is only 1,000 yen or less than $10. Few attractions are as cheap.
At the LAWSON ticket machine tickets go on sale starting at 10:00 (Japan time) on the 10th of each month for the next month (for example, tickets for January 1- 31 go on sale on December 10). Tickets are good only for the specified date and time of entry and can not get you admission at a different time.
You must go to a LAWSON convenience store to purchase your tickets. The shop attendants will usually be able to help you find them on the ticket purchase machine. It looks a lot like a giant office copier.
If you're ready to visit Tokyo, check out my Tokyo visitor's guide.