If you ever get the chance to visit Tokyo, one spot you wouldn't want to miss is the Shibuya Crossing. Considered the busiest pedestrian crossing in the world, walking across this renowned intersection is simply a must. And of course, taking a photo or more for posterity on this spot is necessary too!
The scramble that happens here the moment the traffic light changes is just as unbelievable as it is mesmerizing. It's such an awe-inspiring spectacle and the location is picture-perfect with the neon ads and giant screens surrounding it. Needless to say, it is one of the best city views and spots in the Japanese capital you would want to pay a visit at least once.
A well-known symbol of Tokyo
Google images of Tokyo on the internet and pictures of throngs of people crossing this intersection will usually be among what you'd see. As the traffic lights shift, all vehicles from every direction stop for a few moments. Then a crowd of pedestrians scrambles along as they walk across.
Named due to its proximity to Shibuya Station which opened in 1885, the crossing itself was established in 1932. As one of the most identifiable spots in Tokyo, it has become a renowned symbol of the city. Over the years, it has appeared in numerous films and other pop culture references. Because of the massive advertising screens and the mammoth crowds of pedestrians walking across the crossing every time, it has been compared to London's Piccadilly and New York's Times Square.
Crowds of about 3000 cross it at a time
As one of the world's busiest crossings, if not the busiest, estimates point to around 3000 people crossing the intersection at a time. The crossing's design is credited to Julian Worral, an architecture professor based in Tokyo.
Popular hangout joints surround Shibuya Crossing, which also contributes to the number of people that cross the intersection each time. Perhaps one of the most popular stops close to the crossing is the Starbucks coffee shop. It overlooks the crossing and is one of the world's busiest coffee houses.
Thanks to the crossing's strategic location, it has become an ideal advertising spot for many brands. It doesn't hurt that it sees thousands of people crossing it every day. The heavy traffic and easy access to the rest of Tokyo make it a convenient spot for both locals and tourists.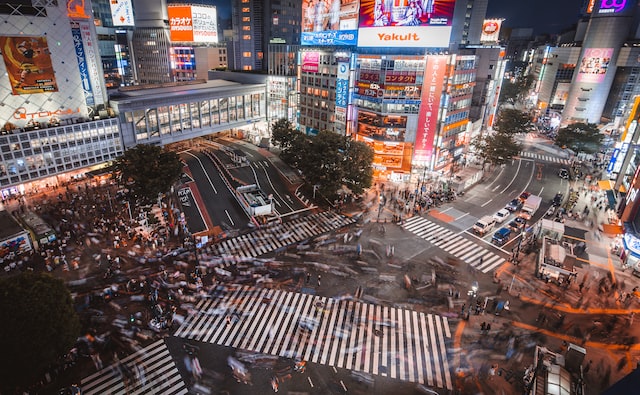 The well-known scramble
As one of the world's busiest pedestrian crossings, thousands of people walk across the Shibuya crossing every time the traffic light changes. What is even more notable is the fact that despite how massive the crowd of pedestrians is, everybody seems to just seamlessly walk across without any hitch.
When the light changes signaling for the pedestrians to cross, every single car coming from every direction ground to a halt. Then you'll see this mammoth crowd of people from all directions just scrambling along as they make their way to the other side of the street.
The ease with which the Japanese seem to have mastered scrambling across the intersection is just incredible to see. How they manage to evade the chaos is nothing short of impressive. The view gets even better when it rains as crowds holding up colorful umbrellas make their way across. With the lights changing every 2 minutes, this crossing truly has earned its spot as one of Tokyo's most iconic landmarks.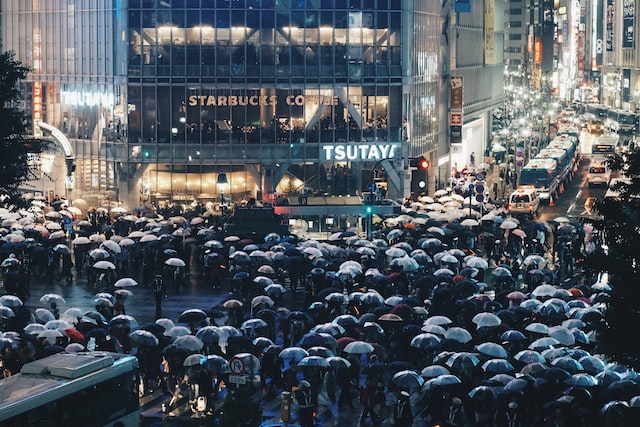 A film favorite
Thanks to its popularity, Shibuya Crossing has become a regular fixture in a variety of media. Over the years, it's been a popular location not only for movies but for advertisements as well.
However, this is not only limited to the local TV and movie industry. Even Hollywood has taken notice of how iconic and easily recognizable the crossing is. Over the years, it has featured in a variety of films including The Fast and the Furious: Tokyo Drift, Resident Evil: Afterlife, and Lost on Translation which stars Bill Murray and Scarlett Johansson among others.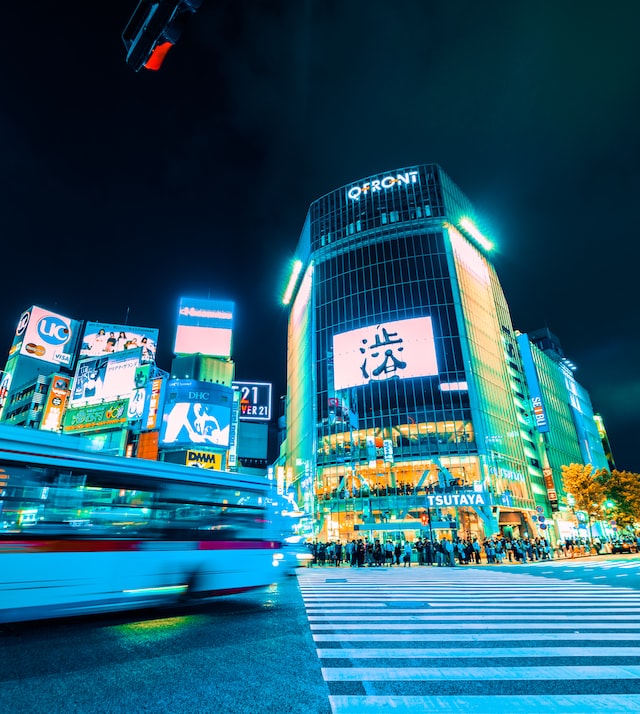 The crossing has also been featured in TV programs like The Amazing Race as well as in music videos, news programs, and a variety of anime. Thanks to its status as a famous modern landmark, it's become a favorite spot for photographers and painters. With the number of people that cross the intersection every day, one will never run out of interesting subjects to point the camera on.
The perfect people-watching spot
If you have a bit of time to kill and would just want to spend an afternoon people-watching, there is no better spot than Shibuya Crossing. The sprawling intersection which gets filled up with throngs of pedestrians by the shift of the traffic light is just one fascinating view. It's a great window that will let you look into the mixes of people populating the Japanese capital as they go about their day-to-day business.
For budding photographers wanting to take that picture-perfect shot, there is always an opportunity to immortalize the well-known scramble. The seemingly frantic mess of people scrambling to get to the other side is perfect for taking time lapses. Add to that the background of the brightly-lit neon boards and advertising screens from every direction, and you've got yourself the perfect composition.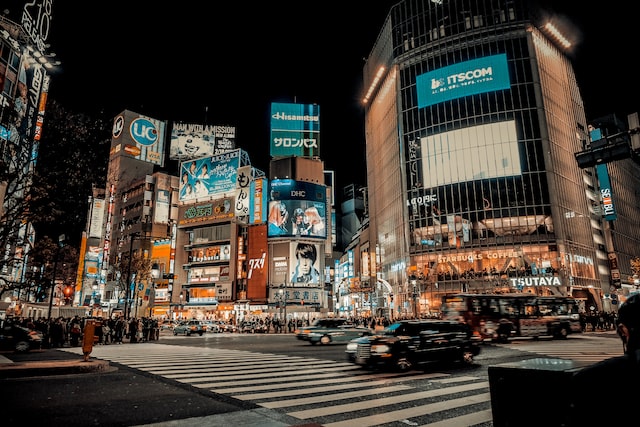 You don't even need to be on the street to witness the action. A variety of restaurants and cafes surround the crossing, many of which offer direct views of the crossing below. So, all you need to do is head over to one of these shops, order your favorite drink and enjoy the view below you.
The loyalty memorial
A well-loved landmark in Shibuya Station is the statue of Hachiko, the dog. Considered one of the country's unofficial landmarks, the statue was built in honor of the loyal Shiba-Inu who used to patiently wait for his master at the train station.
According to the story, a Tokyo University professor, Ueno Eizaburo, adopted Hachiko in the 1920s. having bonded with the dog, they have made a routine of walking together to Shibuya station. Every day, at 3 PM, Hachiko would come back to the station, eagerly awaiting the return of his master.
One day, however, the professor never made it back. He died while at work. Ever loyal to the master that loved and cared for him, Hachiko, continued to come to the station. Every day he eagerly and patiently waited for his master that was never coming back. He continued to do so a decade after his master's passing until his death.
His passing made headlines and tales of his unyielding loyalty have become a beloved story over the years. Hachiko was then cremated and buried right next to the master to whom he remained loyal until the end. A statue was then erected to commemorate and honor his loyalty.
Today, the statue is a popular spot among tourists. Many people who visit Tokyo often take selfies here. It has become a popular meeting spot too. It is such a popular spot in Shibuya that it is just impossible to miss.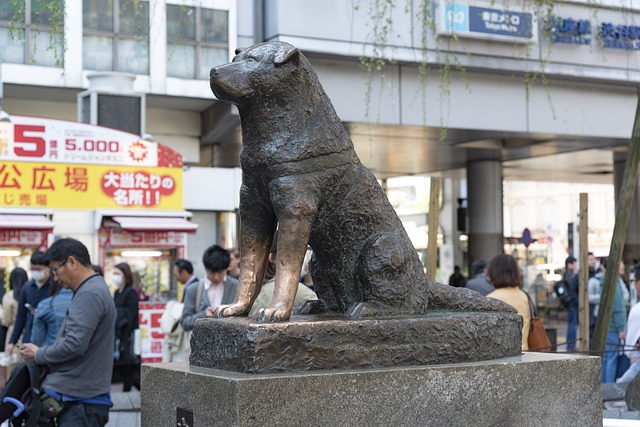 Don't miss the attractions
While it is impossible to imagine Shibuya today without its famous crossing, there is more to it than that. It is, after all, one of Tokyo's busiest districts. The lovely neighborhood is also known for its equally vibrant entertainment fare. From bars, nightclubs, izakaya, and shopping centers, to karaoke and restaurants serving the best Japanese dishes and other more contemporary fares, Shibuya has plenty to offer. It's also close to the famous Meiji Jingu Shrine and conveniently located if you want to visit a few of the shrines and temples around.
In addition, the district has also built a reputation for leaning more toward the capital's more fashionable youth. As such, popular clothing chains like Uniqlo and Forever21 have large branches set up here. There are department stores just a few steps from the train station too. Most of them are popular shopping spots for those 20 years and younger. Those who aren't yet of age to get admitted to the clubs and bars in Shinjuku or Roppongi, tend to hang out here too.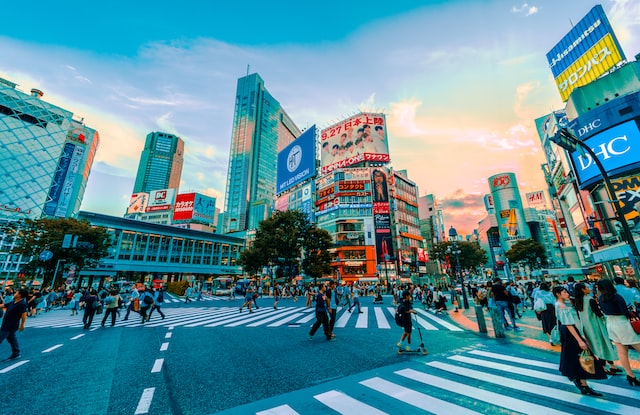 A stop worth taking
Shibuya Crossing is just one Tokyo landmark you'd want to see and experience at least once. On top of that, its convenient and very accessible location means you can easily get to any part of Tokyo. If you've been to Tokyo before but have not had the chance to stop by the infamous crossing yet, make sure to add it to your to-do list the next time you visit Japan!