Osaka is home to some of the best seafood in the world. From fresh sushi and sashimi to grilled fish and shellfish, there's something for everyone to enjoy. And with so many great restaurants to choose from, you're sure to find the perfect spot to feast on seafood in Osaka.
This Japanese city is world-renowned for its incredible food. Often dubbed as the country's kitchen, it's not just a haven for shopping and sight-seeing. Osaka is a great destination for food crawling too! With choices ranging from high-end restaurants to easily accessible street food, it's even more incredible that all these delicious choices can be had at such a cheap price.
If you're craving some sumptuous seafood, the city's many fantastic seafood restaurants won't disappoint. Read on as we list down our top picks.
INASE Zushi
Just a 10-minute walk from Osaka Station, INASE Zushi is the best place to head to for fresh and delicious sushi. They are also known for serving an array of Japanese dishes made from seasonal seafood.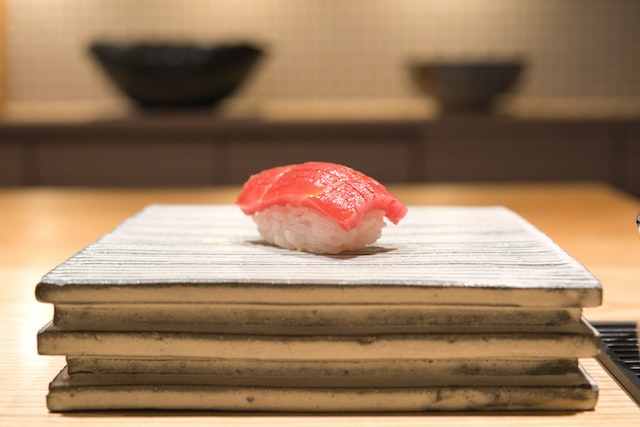 With guaranteed fresh ingredients, it's no surprise that they're popular not only among locals but tourists as well. Their large nigiri set is a favorite among diners. At ¥1,650, it packs not just in terms of size ad ingredients but in flavor as well.
Located at Takimi-koji inside the Umeda Sky Building, the restaurant serves both lunch and dinner. It's 10 minutes away on foot from JR Osaka Station's north exit. It takes about the same time if you're exiting Hankyu at Umeda Station.
Kanibugyou Nanba Sennichimae-ten
The perfect place for crab lovers, this incredible restaurant offers all-you-can-eat crab! A whole host of delicious crab dishes that are reasonably priced can be enjoyed here.
Just three minutes away on foot from Dotonbori, it's a great place to head to if you want to dig in after a day of fun. Their super popular 90-minute course replete with boiled crab, crab pot, and snow crab is super affordable.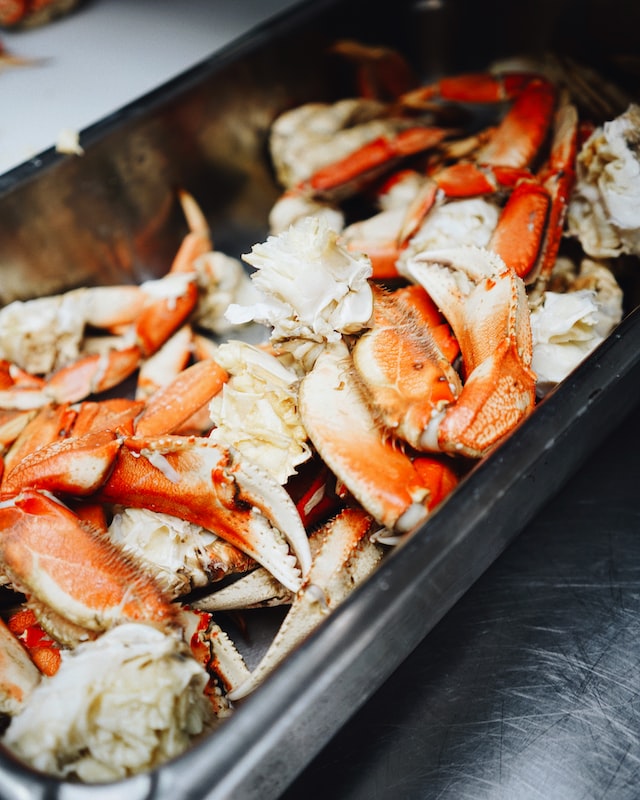 Customers can choose either the boiled and nabe course or the sashimi and grilled option. Regardless of what you choose, the specialty course comes with 30 assorted dishes. On top of that, you can enjoy an all-you-can-drink fare for an additional fee.
You will love the restaurant's warm interior. Japanese-style seating for those that want to experience traditional Japanese dining is also available. It's a great place to dine for tourists too, thanks to their multilingual menu. Chinese and English translators are also on hand to help.
Sanoya
If you want to experience casual izakaya dining, Sanoya is a great place to enjoy a meal. Located in one of the city's busiest districts, Honmachi, the restaurant is a favorite among locals.
You can easily spot crowds of customers flocking the place. Sanoya is not only known for serving sumptuous dishes. The chef is also known for being particular in selecting the best sake brand to go with the specific dish you order.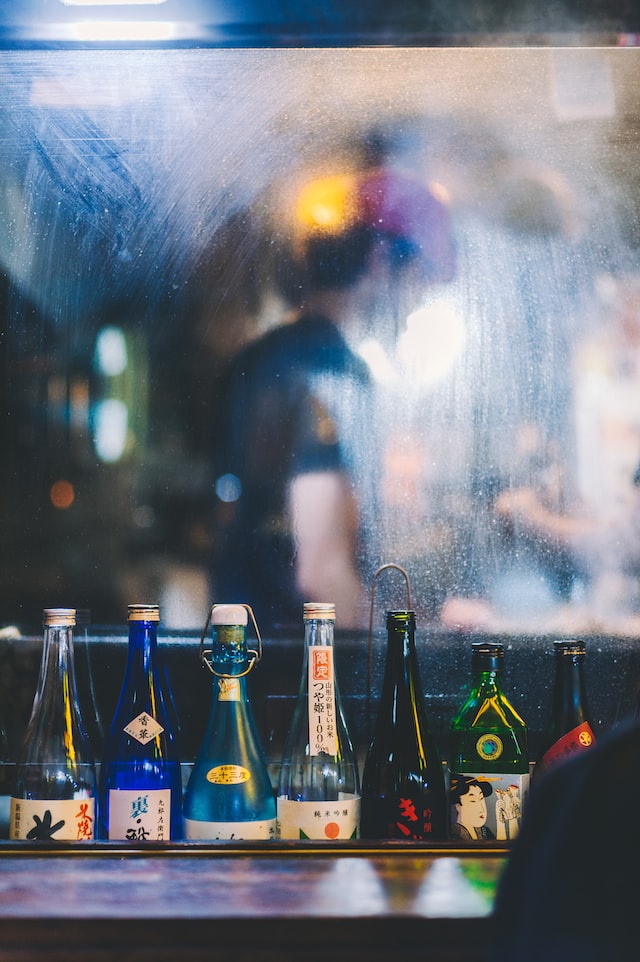 It doesn't hurt too that the prices here are budget-friendly. Lunch meals can be as affordable as ¥630. Particularly popular among diners are the Grilled Fish Set and the Sashimi Set. They're perfect for showcasing what makes izakaya dining a uniquely Japanese experience. For dinner, their Chef's Recommended 4-kind or 6-kind Sashimi assortment is a must-try.
Tenbinbo (Tamatsukuri Branch)
Tenbinbo's Grand Hill Tamatsukuri branch is so easy to spot. Just be on the lookout for a blue signboard with the white waves. It's a great place to dine in if you want freshly served seafood on your plate.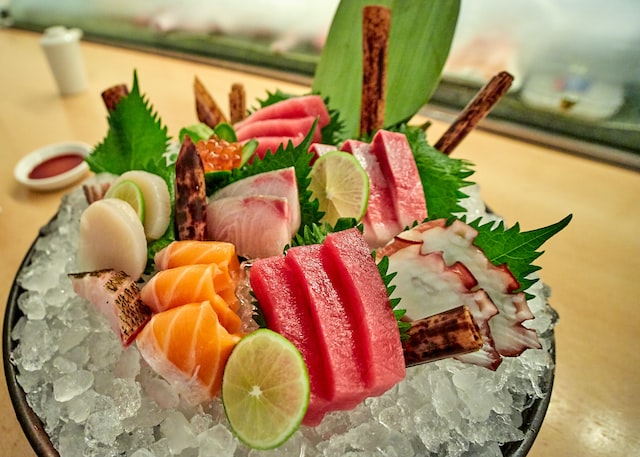 What's unique about this restaurant is the large tank that is visible in the cooking area. There are fish that swim in the tank. Later, they are taken out and served as sashimi, grilled or tempura, etc.
You will love the diverse menu they offer. If you want access to all-you-can-drink beverages, then you can choose to pay extra to do so. It's available for a la carte orders too.
It's a favorite among families, especially during the weekends. Open from 3 PM- 12 AM, expect to pay an average of ¥3,000 when dining here.
Hamayakitaro (Abiko Branch)
If BBQ-style seafood is right up your alley, then you'll love Hamayakitaro. This izakaya is located in the Kokorozashi building in Abiko and is known for their mouth-watering seafood dishes served BBQ style.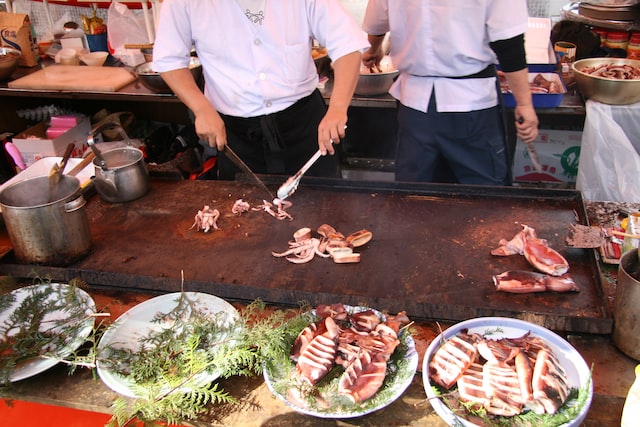 They are very particular about their seafood as they are delivered straight from where they were caught. The place is also very selective of the ingredients they serve, focusing mainly on what's in season. They also do not limit where they get their supplies from, what's important is that they are fresh.
If you're hoping to experience an extravagant array of seafood, then the Kimagure Sengyo no Chan Chan Yaki is a must-try. At only ¥590, it's a budget-friendly option that will leave you unbelievably full. The delicious dish is a delight with seafood and veggies cooked in butter for that delectable finish.
You'll love the many dish choices on their menu. They even serve international dishes along with their more traditional Japanese fare.
Sushi Isshin
There's just no way you can talk about Japanese dishes and not mention sushi somewhere. If you're up for some delicious, fresh, and wallet-friendly sushi, head over to Sushi Isshin.
Located in Doyamacho in Kita Ward, they're especially known for highlighting seasonal ingredients in the dishes they serve. Their selection of sashimi options is just heavenly. On top of that, get ready to get your fill of their tempura, crab, and a variety of seafood dishes.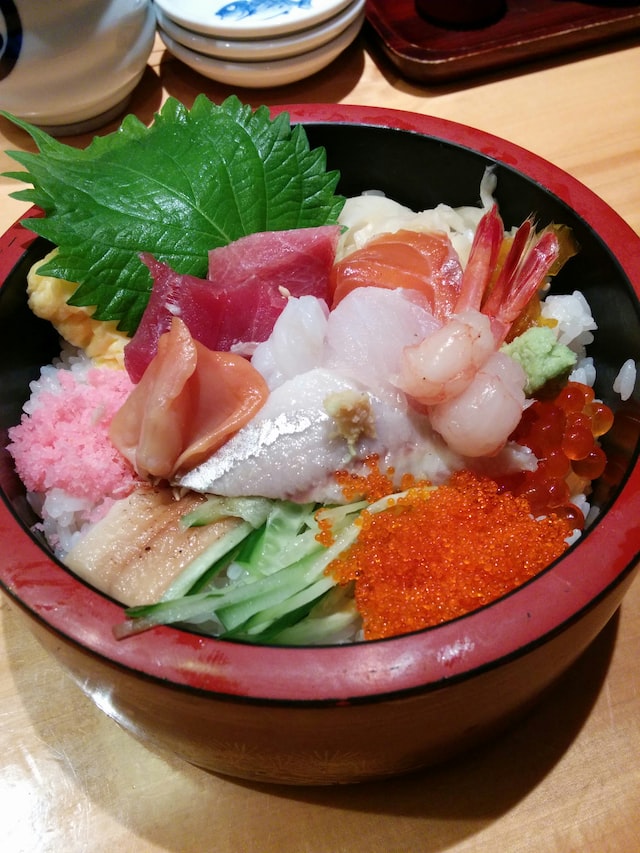 If you're aiming to experience the best items on the menu, there is no better way than going for the omakase. Also referred to as the chef's recommended dishes. It's the perfect way to sample the restaurant's best offerings.
You'll love how generous their portion sizes are. On top of that, their list of premium sake is just as impressive. If good quality and quality food at an equally good price are at the top of your list, this is the place.
Naniwa Kappo Kigawa
If you ever find yourself around the Hozenji Temple area, be sure to check out Naniwa Kappo Kigawa. This Michelin-starred restaurant is popular for its traditional Japanese menu.
Located along a small street in Dotonbori, it's just a few minutes' walk from Hozenji Temple. You will love the sophisticated dining environment inside the restaurant. It's perfect for truly relishing every bite of the delicious Japanese dishes they serve.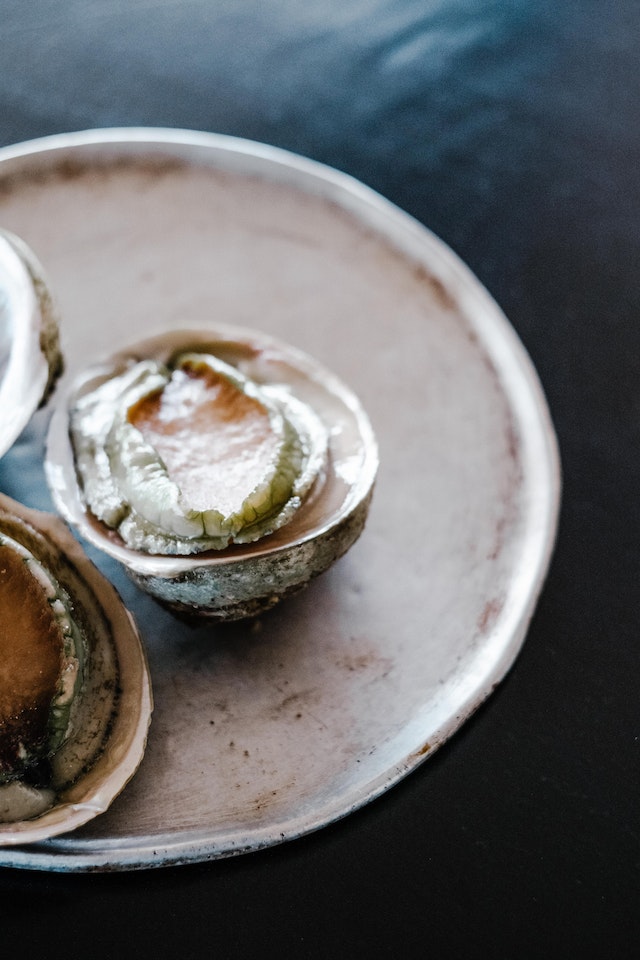 The premium ingredients they use in their seafood dishes are especially noteworthy. In particular, their black abalone which is harvested from Tokushima is a crowd favorite.
What's even better is that you can reserve a seat at the counter so you can watch their chefs in action. The restaurant's atmosphere is perfect for those wanting a private meal or wanting to dine in a romantic atmosphere.
Kani Doraku
This widely popular crab restaurant has several branches not only across Osaka but also across the Kansai region. It is also very hard to miss especially when you're in the Dotonbori area. With a 6-meter mechanical crab atop their front door, there's no way passersby wouldn't do a double-take.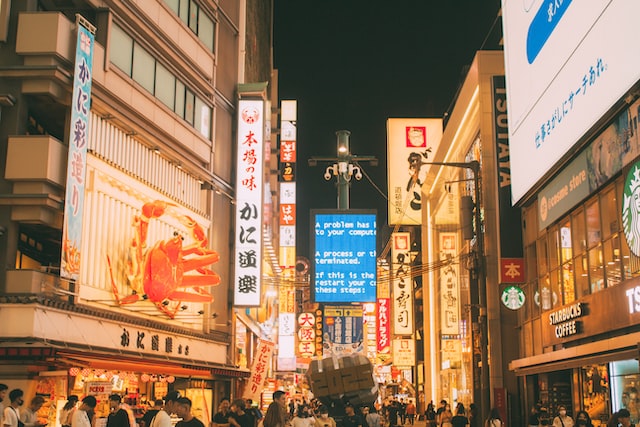 While some people might equate Kani Doraku's commercial fame as merely that, it actually more than lives up to expectations. Despite their considerable commercial success, the food quality has remained consistent over the years.
People who love everything crab will surely enjoy their time here. The place is known for the wide range of crab dishes on their menu, all cooked and seasoned to perfection. From crab salad to sushi to hot pot, everything crab you can enjoy here.
Open daily from 11 AM to 11 PM, just head over to Dotonbori and look for the giant crab signage. Then you'll know you're at the right place.
Entoki
If you ever get the chance to drop by Kuromon Ichiba Market, one restaurant you should definitely drop by is Entoki. Known for their delicious sushi, it's one of the best places to enjoy cheap seafood in Osaka. It's also the perfect place to dine in if you're especially fond of the Pacific bluefin tuna.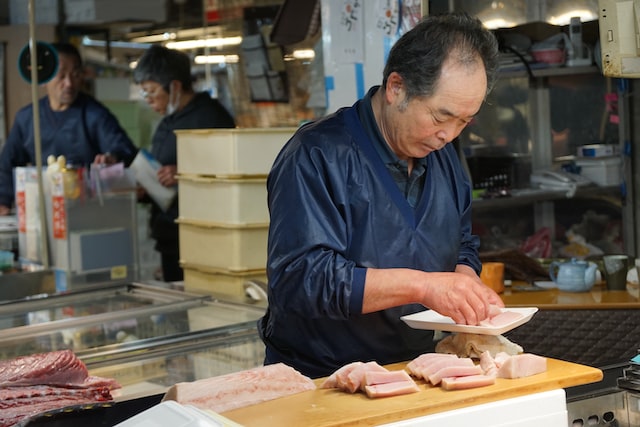 A variety of fresh seafood ingredients make up their line-up of mouth-watering sushi options. Among the top ingredients they use include sea urchin and salmon. Other favorites among diners are the sashimi and the seafood bowl.
The sea urchin served in this shop is a must-try. At ¥1,500, the shop always stocks not just the freshest but the best ones around too. If tuna is more your thing, you can enjoy fatty tuna sashimi or sushi for around ¥2,000, which is quite reasonable.
There are only 30 seats available inside the restaurant though and it gets crowded pretty quickly. The best time to come is right after they've opened at 8 AM.
Osaka, the seafood heaven
As one of Japan's major cities, Osaka is unsurprisingly home to a wide variety of seafood. From the famous Osaka seafood market to the many restaurants serving up fresh catches, there's no shortage of options for seafood lovers in this city. Whether you're looking for sushi, sashimi, or something a little more unusual, you're sure to find the best seafood in Osaka.