In terms of popularity, Osaka can rival the tourist-magnets Tokyo and Kyoto. While it is a very well-known destination for food lovers who want to experience the best Japanese dishes, it is a place that offers a lot beyond just the culinary. And the attractions in Osaka are no less impressive.
Whether you're hoping to indulge in some gastronomic adventure, experience Japanese culture, or just spend the day shopping, Osaka does not disappoint. Vibrant and friendly, it has everything that any tourist could ever ask for.
From a supersized shopping center to being the country's food mecca to a beautiful historical castle, there is so much that this city offers. With so many things to do and sights to see in Osaka, it's all a matter of squeezing everything into your schedule.
To help you decide, here are some of the top attractions in Osaka that every tourist should check out.
Learn some Japanese history at Osaka Castle
Also referred to as Osaka-jo, this castle took three years to build through Toyotomi Hideyoshi's order. Completed in 1586, the famed politician and warlord required contributions of stones from his military commanders. Interestingly, the largest is the Higo-ishi stone. Contributed by General Kato Kiyomasa, it stands around 14.5 meters long.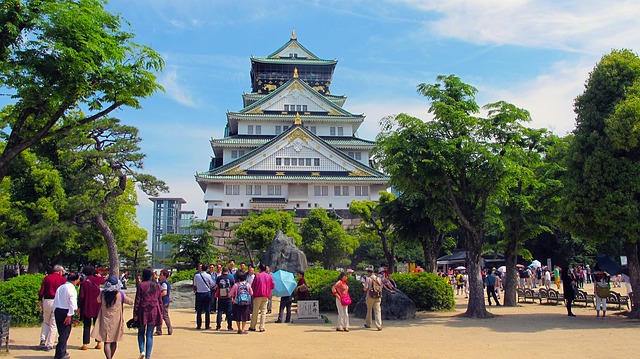 While the castle was destroyed when Hideyoshi was defeated in 1615, the Tokugawa shoguns rebuilt it. When the shogunate fell, the castle got destroyed again. In 1931, it finally got reconstructed again in its present form.
Aside from seeing this beautiful historical castle up close, its 42-meter-tall main tower is one of its most crucial highlights. The 5-story structure contains a museum that features exhibits of not just the castle, but the city too. Going up and looking out its upper floors will also give you a great view of the cityscape.
Experience hanami at Osaka Castle Park
One of the most popular activities across Japan during spring is the hanami or flower viewing. It is during this time of the year when the cherry trees blossom. If you're looking for the perfect spot to experience this wonderful Japanese tradition, then Osaka Castle Park is the place to go.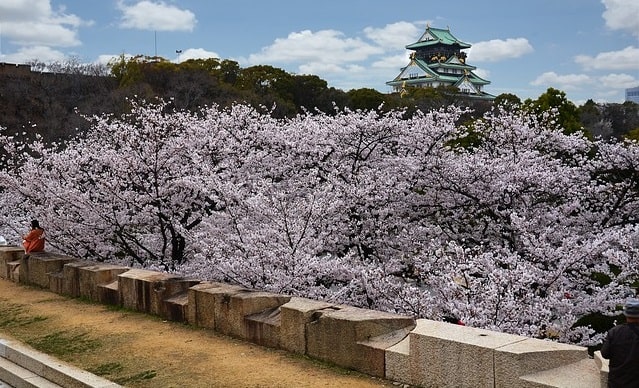 Thanks to its wide green space extending up to two square kilometers, it is the perfect spot to fully enjoy the cherry blossoms. Join in the fun as locals enjoy the over 300 trees in full bloom, complete with street stalls serving the ever-famous Osaka street food fares.
Even when it is not hanami season, this park is still worth a visit. For one, there are street performers that will keep visitors entertained. It also hosts a concert hall and a variety of sports fields.
Indulge in a gastronomic adventure at Kuromon Market
A visit to Osaka is never going to be complete without food. It is the country's top food destination, after all! While Dotonbori is the most obvious choice for every foodie, Osaka has several other spots where tourists can experience the best and freshest local dishes.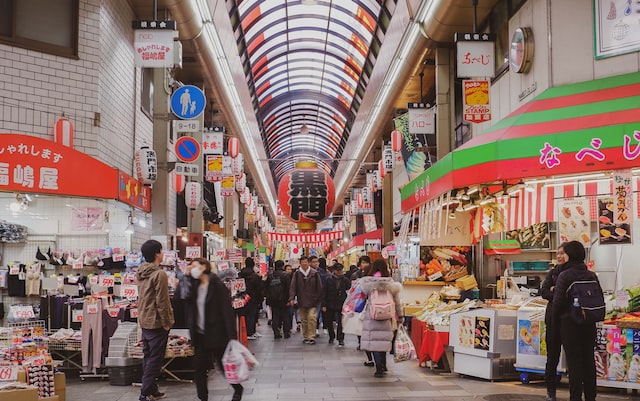 If you're craving some delicious and fresh seafood, there is no better place to head to than Kuromon Market. Osaka's most famous marketplace, it's where you can enjoy the best offerings of seafood bowls, sea urchins, raw oysters, and a variety of fish.
But that's not all. The market is known for its over 180 shops offering a wide range of products from quality meat to fresh fruit and of course, top-notch seafood. The wonderful array of restaurants around means you'll never run out of choices when you want to indulge in some local meals.
Pay respects at the Shitenno-ji Temple
Considered to be the city's most known temple and one of the most popular attractions in Osaka, it is said to trace its origins to as far back as AD 59. The very first Buddhist temple in the country, it has been rebuilt multiple times over the centuries.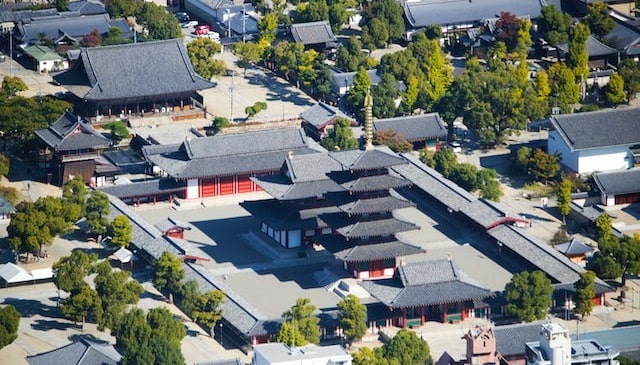 The oldest Buddhist site to be administered officially, it was last reconstructed in the 60s. Check out the site's impressive five-story pagoda along with the other exquisitely decorated strictures within the temple grounds.
The Golden Pavilion or Kondo is known for its exquisite paintings and fine statues. Also worth checking out is Kodo or the lecture Hall, as well as the covered corridor linking the three gates of the temple grounds.
Reconnect with your spiritual side
This spiritual spot in Osaka is considered one of the oldest structures built with this type of architecture for Shinto shrines. Designated as a national treasure, it is the head of the 2300 Sumiyoshi shrines across the country.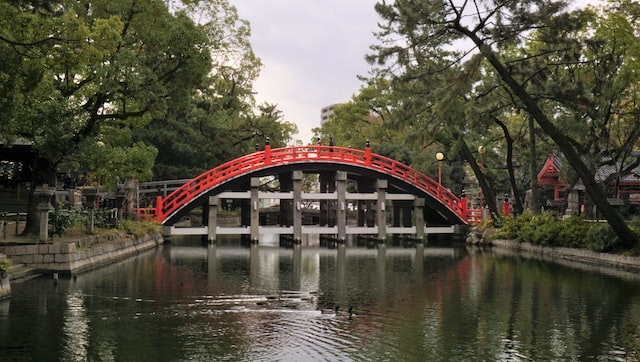 The importance of this shrine has to do with its representation of Japan. With a history that dates back as far as 1800 years ago, it is easy to see why.
Many people that have been in the shrine before attest to how it seems to overflow with spiritual energy. It's a great spot to reconnect with your spiritual side.
Perhaps the shrine's crucial role in Japan's history is most represented by its Sorihashi Bridge. Home to numerous cultural assets and treasures, its grounds are also home to camphor trees that have been around for more than a millennium.
Have fun at the Osaka Aquarium Kaiyukan
One of the most visited attractions in Osaka, with 5,400 tons capacity, the Kaiyukan is the largest aquarium in the world! With its uniquely Lego block-like design, this is one aquarium you don't want to miss.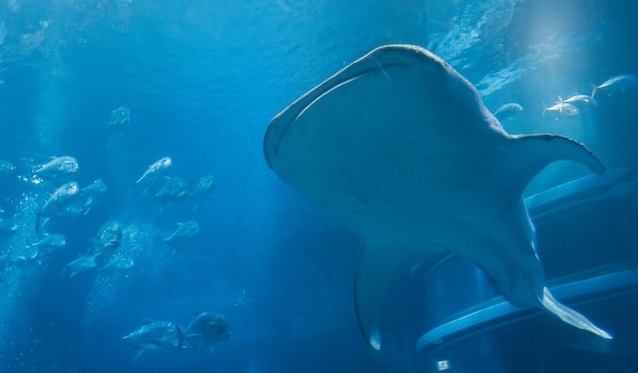 Guests get treated to a fascinating tour of the numerous marine habitats within. The place also features a wide range of Japanese marine life.
Visitors can see freshwater species up close along with mammals and other native reptiles. With 27 tanks, the site is designed to easily accommodate large marine life. With its biggest tank at nine meters deep, visitors are in for a wonderful experience walking through the site while seeing sharks and manta rays swimming leisurely along.
Night visits are even more magical. Tanks get lit up which produces a rather dazzling effect. Tickets can be bought ahead online. Pro tip: Check out the feeding times ahead of time to schedule your visit.
Visit the National Museum of Art
The National Museum of Art opened in 1977 and is one of the best attractions in Osaka for the art-inclined. Only a few minutes away from downtown Osaka, its gallery contains a whopping collection of some of the most notable international artists post-war.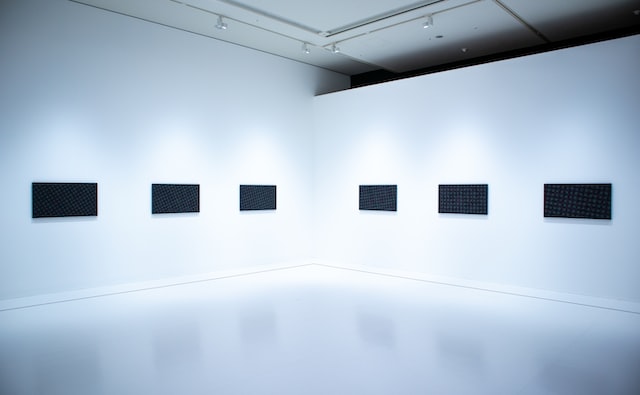 Examples from Cezanne and Picasso can be found here along with Japanese artists Foujita and Kuniyoshi. The place also houses very important statues and relics.
Even for people who are not much into art, the magnificent structure itself is worth seeing in person. Outside the museum is a massive installation made of steel looking like bending reeds in the breeze.
Learn all about instant ramen
Instant ramen is one of the many wonderful things that Japan could be credited for. More importantly, the version that only requires pouring hot water over it to cook originated in Osaka.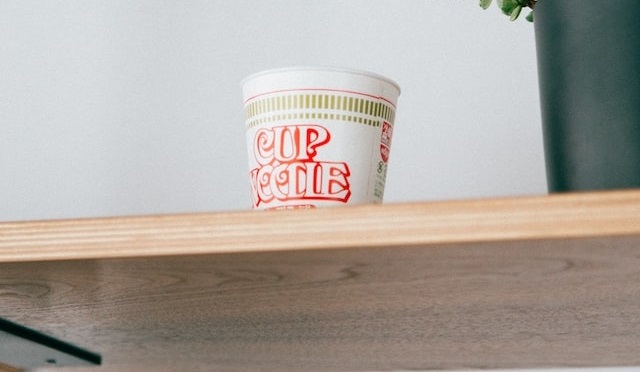 Nissin Food's founder Ando Momofuku is credited for inventing chicken ramen in this city. He eventually went on to create the cup noodles or instant ramen that the rest of the world now knows.
Not only do you get to learn everything you can about instant ramen when visiting the CUPNOODLES Museum Osaka, but you also get to experience making your original version as well! Reservations are not required to come here, so you can just easily squeeze it into your schedule.
Witness some traditional performing arts
If traditional Japanese art is more your thing, then a visit to the Bunraku Theater will not disappoint. A traditional performing art that rivals Noh and kabuki, bunraku was designated as an Intangible Cultural Heritage by UNESCO in 2008.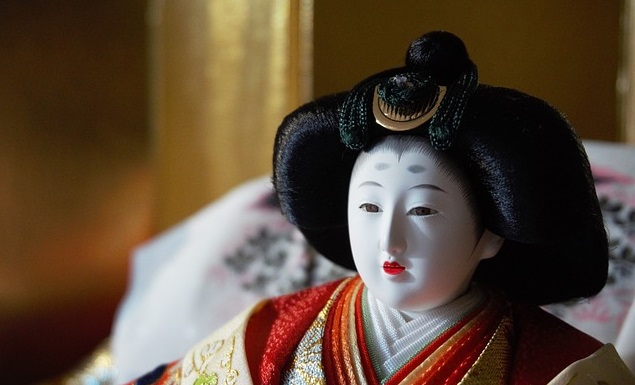 A type of puppet theater, bunraku involves a single puppet with three people controlling its movements. As a result, the puppet moves delicately and exquisitely while also expressing a variety of emotions at the same time.
A narrator or tayu narrates the character's dialogue. Meanwhile, a shamisen, a 3-stringed Japanese musical instrument) plays in the background. Audiences will get free leaflets in English, Korean, and Chinese where the summary of the story being performed is provided. However, visitors can also choose audio guidance in English for a fee.
Ride the Tempozan Ferris Wheel
Located inside the prominent Tempozan Harbor Village leisure spot, the Tempozan Ferris Wheel is right next to Kaiyukan. At 112.5 meters in height, it is hard to miss.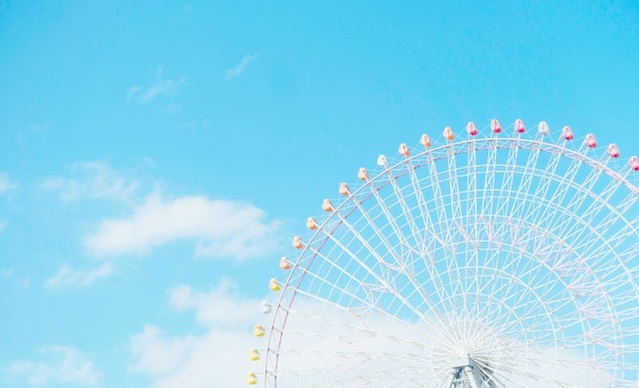 The perfect adventure for couples or families that love to experience a bit of thrill, a full revolution takes 15 minutes. If you want to enjoy the cityscape below you, this is one of the best ways to do it.
What's even better is that the view from the Ferris wheel not only lets you appreciate the entirety of the city. It is also a wonderful way of seeing the ocean spread underneath from a different perspective. The experience itself is nothing short of romantic.
Top attractions to add to your bucket list
There's no shortage of things to do in Osaka. But if you're looking for the best attractions that the city has to offer, we've listed down a few that you shouldn't miss. From iconic landmarks to historical sites, there's something for everyone to enjoy. So, whether you're a first-time visitor or a returning traveler, be sure to add these top Osaka attractions to your list.