One of the fascinating things about Tokyo is its abundance of parks. It is always a pleasant surprise to learn that despite being one of the world's busiest cities, there's no shortage of green and open fields here. Out of the many parks you can unwind in the Japanese capital, however, nothing beats Yoyogi Park. With its vast expanse and convenient location, you need not have to go far to relax, hang out, and enjoy the outdoors when you're in Tokyo.
While there will always be exciting city views, fun things to do, and places to explore in Tokyo, sometimes, all you want is a place to slow down. Thankfully, you don't need to go far. Right in the middle of Tokyo is Yoyogi Park.
At 54.1 hectares, it is one of the largest parks in the city. Open 24 hours, this lively park is popular among locals especially since there is no entrance fee. And with its convenient location to the famous Meiji Jingu shrine and the Harajuku district, it's an ideal stop for those just wanting to slow down for a bit after a hectic day.  
A popular place for outdoor excursions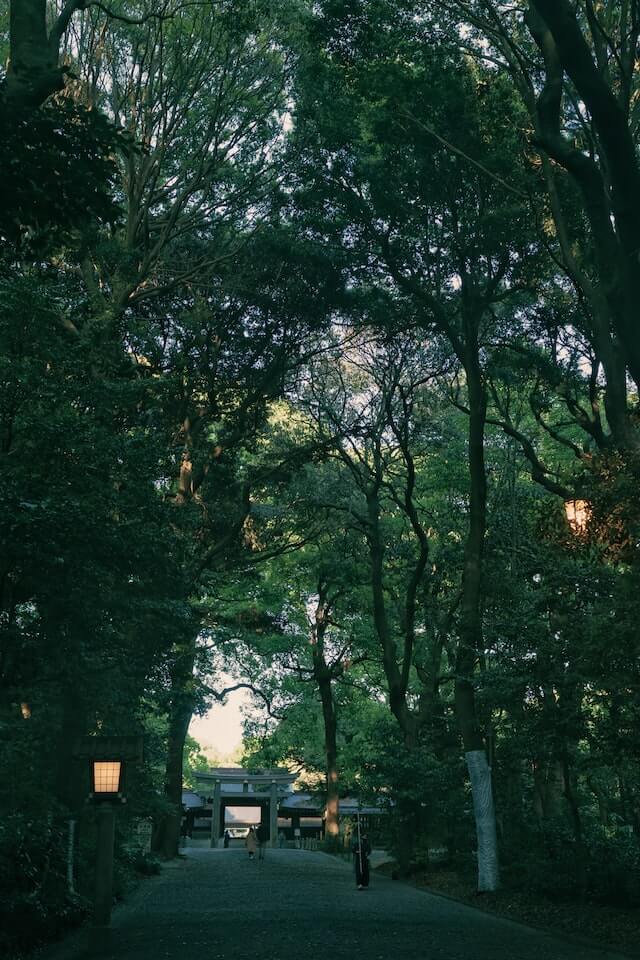 Many people come to Yoyogi Park to relax, hang out, or enjoy some of the many outdoor activities that can be pursued here. It is especially packed on Sundays as it gets thronged by hobbyists, the most popular of whom are perhaps the rockabilly dancers. Dressed like the characters in that popular 80's movie Grease, they have a penchant for dancing the rest of the Sunday afternoon away.
In the spring, the park is popular among those that want to enjoy a picnic, chat with friends, and catch up or people that just want to enjoy some drinks underneath the flowering cherry trees as alcohol is allowed here. Flower viewing or hanami is always a major event in Japan. Most of the parks around the country get crowded and Yoyogi Park is no exception. From sports courts and picnicking areas to bicycle paths, Yoyogi Park has a lot to offer. Which is why it remains a popular spot to this day.
A brief history
The site where the park is built today used to be where Japan's very first powered aircraft used to fly. Later on, the area was converted into a parade ground for the army. In 1945, the location was once again transformed into military barracks known as "Washington Heights". During the Allied Occupation, the barracks served as home to many of the military officers of the United States.
During the 1964 Olympics, the Olympic Village was built in Yoyogi Park to serve as temporary accommodations for athletes competing in the games. This also led to the construction of the Yoyogi National Gymnasium which remains standing to this day. Eventually, the area was converted into the park that it is now today.
If Tokyo had been successful in its bid to host the 2016 Olympics, Yoyogi Park would have seen some redevelopment. This would have meant many park areas getting replaced with a variety of sporting features and modern courts.
Perhaps the only time in the history of the park when it had to close its doors to the public was in 2014. A dengue outbreak which was traced back to the park caused this. Fortunately, the park did not stay close for too long and was back to business as usual not long after.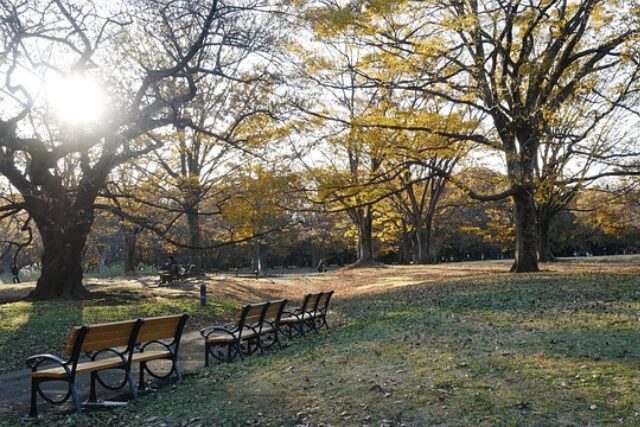 A look at popular park facilities
At 54 hectares, Yoyogi Park enjoys a vast space composed of greens and concrete. It is divided into two main sections:
The event area
The other side of the park which is typically smaller and concreted often serves as the setting for many of the numerous festivals in the park. There is a road dividing these two sides of the park which can be crossed via a bridge. A crossing that is accessible for the handicapped is also available.
The space is made up of an outdoor stage, an event plaza, and a sports stadium from its role in the 1964 Olympics. A variety of events throughout the year are hosted here. If you ever get wind of events taking place in the park, there's a very good chance it's held in the sports stadium.
The forest area
Located on the side closest to Harajuku Station and the park's main entrance, it is exactly what you'd expect a park to be. Here you can see shade trees, green grass, and a good amount of space for sports activities and picnics.
The Central Plaza, also known as Chuo Hiroba, features a clock tower, drinking fountains, a pond, and a flower garden. It is also known for its grove of Sakura or cherry trees. This is a popular spot for hanami in spring when the cherry trees blossom.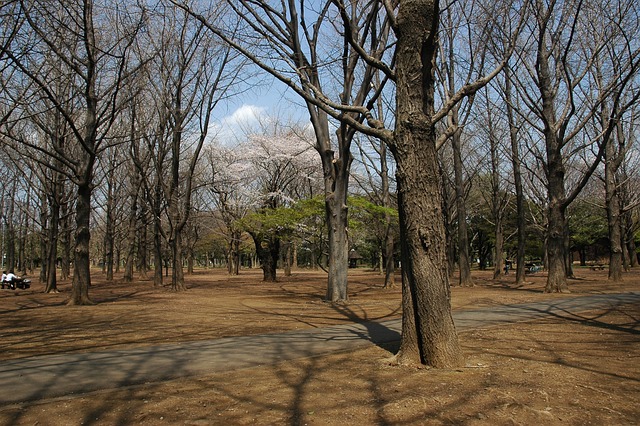 While not that many, there are stalls and stands throughout the park that offer sports equipment, souvenirs, a variety of delicious Japanese street food fare, and an assortment of drinks. If you want to spend a bit of time cycling around the park, bicycle rental is available along the northwest side. Bike rental prices vary and are charged on a per-hour basis. You can even bring your furry friend when visiting the park as there is a fenced-in dog park available.
The park is open to everyone 24 hours a day, 7 days a week. There is no entrance fee, however, if you wish to see any of the festivals and activities that are happening within the park, you may be charged an admission fee.
Fun things to do in Yoyogi Park
Since the park is open 24/7, there are a whole lot of activities you can do and enjoy while spending time in the park. That being said, however, there are certain activities that the park is mostly known for. Here are some of the things you can do while in the park:
Have a picnic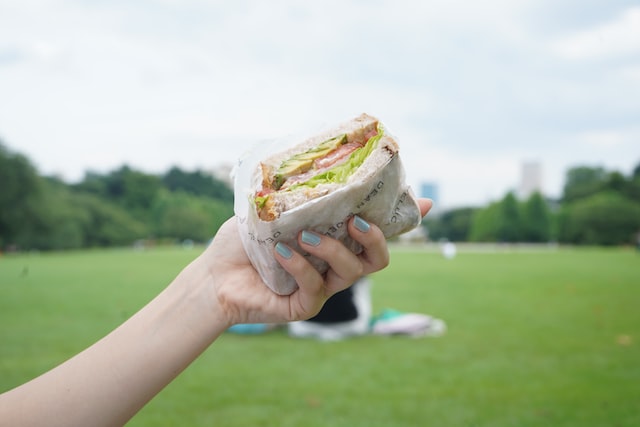 The park is known for its wide swathes of green, grassy open spaces. This makes it the perfect setting for picnics, where the weather permits. The space is very chilled out, so many people come here to enjoy a bit of downtime, especially on weekends. Note, however, that there aren't many sheltered spaces in the park. So, always check the weather forecast if you're planning some picnic time.
Play with your dog
Not a lot of places in Tokyo will allow you to let your pet off the lead and run about. Yoyogi Park is an exception. The park has a dedicated dog run which is divided depending on how big or small your furry friend is. Inside these dog runs, you can just allow your pet to run free and have fun. Do make sure to register beforehand. Also, be prepared to show proof that your dog has updated rabies shots. Also, even if you don't have a dog, just coming to the dog park itself is a great way to spend time. You can just enjoy all the dogs running around, having the time of their life.
Ride a bike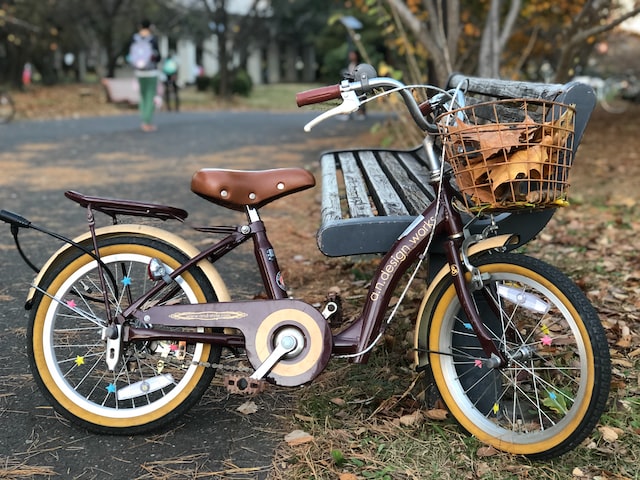 The park hosts a cycling center where you can rent a bike and enjoy a bit of cycling fun around the area. Open from 9 AM to 4:30 PM Tuesdays to Sundays, you can rent a bike for an hourly rate and cycle your way through the park's open spaces. Bikes with training wheels as well as tandem bikes are also available, so this can be a fun activity for the family.
Take part in a fitness class
The park's forest area is a popular spot for fitness classes and workout groups. Most would come during weekends to do kickboxing, yoga, and other fitness activities. If you're more of the sporty type, the park is also an ideal setting for playing badminton or soccer. If you're not keen on being part of any fitness or sports group, however, there is always an option to just work out by yourself.
People watch
If you're not keen on doing anything, there are benches and open spaces where you can just flop down. People-watching can be a fun activity to indulge in with all the people that come to the park. This is especially true if you go on a Sunday when there are rockabilly dancers that come to the park. They'd be easy to spot with their 1950s getup, just dancing the afternoon away.
The park is also popular among street performers. People playing instruments from ukuleles to bongo drums can be seen around the park. Others come to the park to just snap pictures of the lovely setting around them. You can even take pictures of the park's many performers. However, do ask for permission first, if you want to photograph people. While most will not mind getting their pictures taken, some might just prefer to be left alone in private.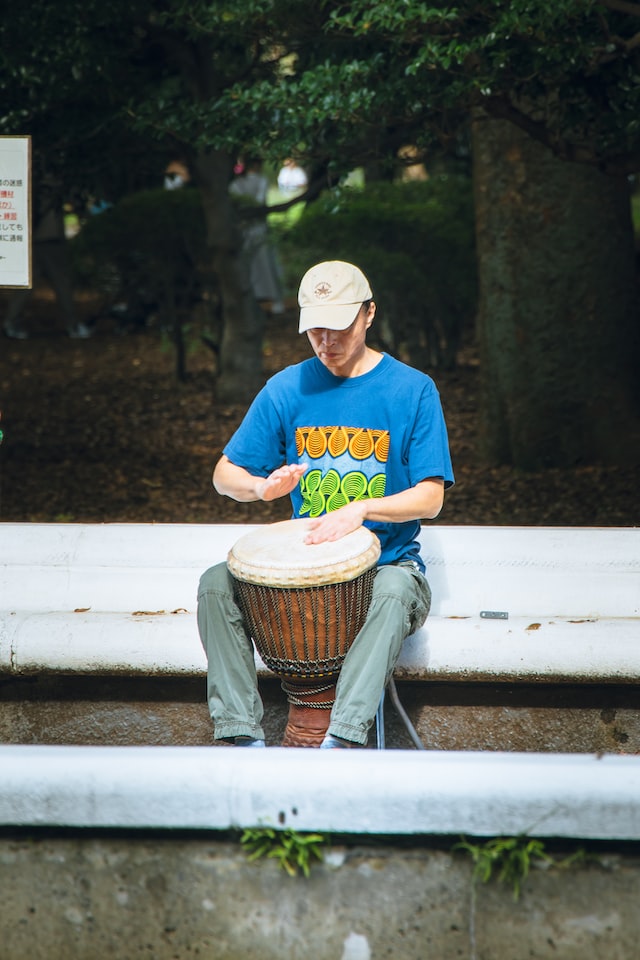 See some festivals
Yoyogi Park is especially famous for its festivals. Most of these activities are held near its outdoor stage which usually includes performances, music, dancing, and many more. Also, there is almost always an event going on in Yoyogi Park, so there will always be something fun to see. The park hosts a variety of major events all year round. This includes fleamarkets, dance festivals, anime events, international cultural events, and many others.
A convenient getaway
There is always something fun to do and exciting to see in Tokyo. But sometimes, all you just want is a bit of space to slow down when things get a bit too hectic. Thankfully, you need not go far to do that. Yoyogi Park is conveniently located and easily accessible. Not only that, it's free to enter, and always available when you need a quick getaway.