From the words "tsun tsun" and "dere dere", Tsundere refers to someone who is introduced as a cold-hearted, no-care-in-the-world character in an anime. Characters that are born to turn away from disgust, hatred or simply "numb" are famously called TSUNDERE in every anime we see. But as the anime progress, some of these characters either stay as who they were first described or become expressive and socialize with other people.
Here is a list of FAMOUS TSUNDERE GIRLS who has greatly manifested the personality of being a tsundere and has been known as the faces in the tsundere world!
Chitoge Kirisaki of NISEKOI

The bunny-eared blonde Chitoge is surely on the list! She is the main love interest of Raku in the series and has surely shown the personalities of a tsundere! Chitoge is an aggressive girl that hastily attacks someone who irritates her and is shown to have a cold personality towards others. She is a very oblivious girl when it comes to romance especially about hers.

---
Louise de La Valliére of ZERO NO TSUKAIMA

Coming from a noble family, this young pink-haired student is known as Louise the Zero; zero for zero success rate In her magic casting and summoning in school! Despite all of this, Louise stays persistent and determined to show that she can absolutely do her own magic someday with the help of her "familiar", Saito.

---
Haruhi Suzumiya of THE MELANCHOLY OF HARUHI SUZUMIYA

The denial queen of feelings. Haruhi surely owns a spot in this list. Haruhi is the brown-haired, pale protagonist of the series. She has the eyes for humans who she considers "unordinary" people in the living world. She is anti-social and is always known to deny the fact that she cares for Kyon, an ordinary boy forced to be enlisted on Haruhi's not-so-ordinary list of people who have special gifts.
If you're a fan of Haruhi Suzimiya you might notice she barely ever realizes her feelings, and this later becomes a noteworthy plot point. She might actually be more of a Deredere (overly engergetic) or Kamidere (god complex) or another type of yet-to-be-named dere.

---
Asuka Langley Sohryu of NEON GENESIS EVANGELION

A true blooded tsundere, Asuka is our red-haired sharp and fierce girl who rides one of the Eva in the series. Asuka has a dark past which disables her to be expressive to other people about her true feelings especially to Shinji. She has a massive difficulty of relating to others that's why she appears as a person who doesn't care about others.

---
Rin Tohsaka of FATE/STAY NIGHT

A girl coming from a lineage of famous and prestige magicians, Rin has always prioritized her family's reputation over her own interests. She acts as a cool and arrogant successor of the family but gradually shows her caring side to others as the series goes on. Rin is always able to come up with not-so-friendly remarks when talking to others, but she frequently blushes when someone appreciates her.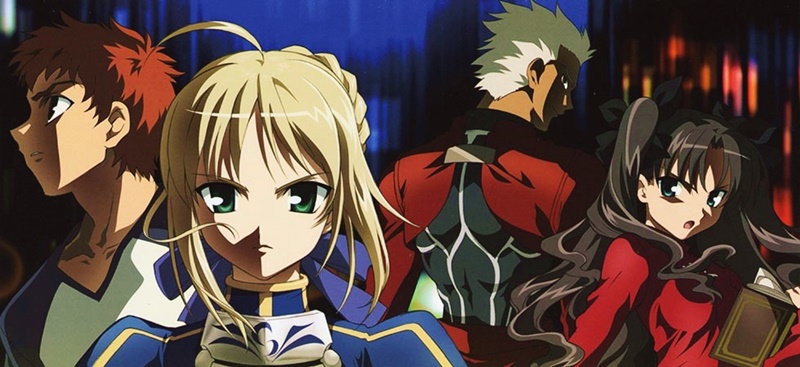 ---
Shana of SHAKUGAN NO SHANA

Also known as the "Flame-haired Burning-eyed Hunter", Shana appears to be a 9-year old girl because of her status as a Flame Haze. She has naturally a jet-black hair which turns to crimson when she invokes her powers. Shana is also known as very anti-social and cold girl who only cares about the world itself, not the people living in it. Gradually, she opens her heart to Yuji, a young boy who is known as very selfless and gentle.

---
Taiga Aisaka of TORADORA!

A girl who is VERY emotionally unstable, Taiga is famously called the "Palmtop Tiger" because of her mood swings and harsh attitude to other people. She decides choices purely through emotions. She often uses sarcastic and rude words, but she only means to be true to others and herself. She has trouble expressing her kind and loyal self because of her unloving and distant family situation. She eventually warms up to others, especially Ryuuji. Toradora is more than just another romantic slice of life comedy.
At first, Aisaka is cold and distant to everyone in class. She doesn't want to deal with people. Most of her anger comes from (spoiler alert) anger at her parents, who set her up in her own apartment so that they could do whatever they want without her. When she starts to see how selfless and thoughtful Ryuuji is, she starts to fall absolutely madly in love and does not know how to deal with those feelings, so she hides them or pretends they don't exist until near the end of the series.
When Aisaka falls in love she is afraid of getting hurt and commitment, and so she doesn't outwardly express her emotions until she is certain they are returned, largely in part due to a rejection from another classmate. But when she can love she loves with her entire heart and soul.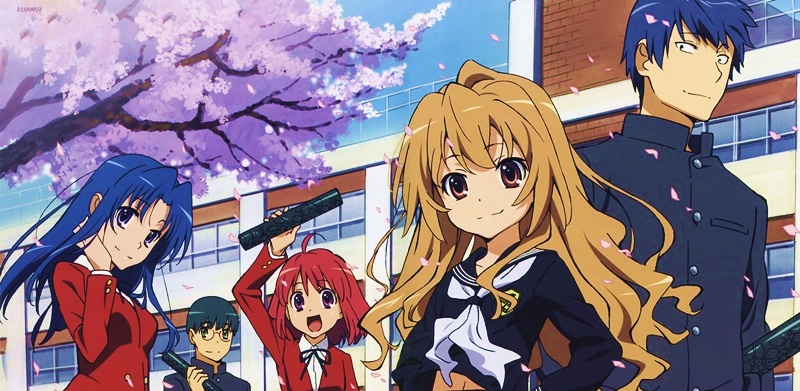 ---
Kirino Kousaka of OREIMO

A long haired dyed light brown with blue eyes, Kirino is Kyousuke's younger sister and youngest of the two siblings of the Kousaka family. Kirino is an avid otaku and a fan of adult rated contents, especially in brother-sister dynamics. Her favorite TV series is Stardust Witch Meruru. She is known for a go-getter attitude. She is very abusive and bossy toward her brother during their initial interaction(when Kyousuke discovered of her sectret). Even though she maintains this attitude, she slowly opens up with Kousuke, it is also later clarified that she really does care for him and shows her "sisterly" affection towards her brother.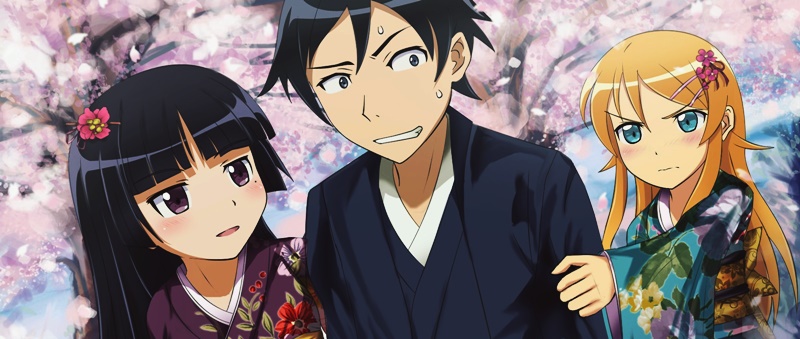 ---
Nagi Sanzenin of HAYATE NO GOTOKU

Nagi is short in stature, a tomboy, tsundere hikikomori, short tempered, spoiled, immature, but kind and cute, and the only heir to the Sanzenin fortune. Sha acts immature most of the time but is ultimately a good, educated girl. She has an otaku-level hobby with manga, anime and video games, and draws her own manga. She has a large crush on Hayate and she thinks that Hayate loves her in the first day they've met. She's very jealous when Hayate says good statements on other girls. Hayate never understands why Nagi is always mad at him, until Nagi confessed her feelings to him eventually.