Top Comedy Anime (Part 1)
Sometimes, in order to make things feel good, one needs to laugh things out. Laughing can lighten your heart and can ease your mind. Of course, you don't have to spend a lot of money for entertainment. Anime can effortlessly make you laugh so hard that would make your stomach ache. Here are my recommendations for top comedy anime that would make you cry for laughing.
Lovely Complex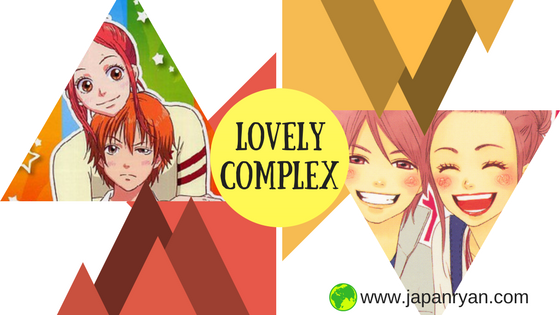 Imagine a tall girl being friends with a short boy. It is normal right? Now, imagine a tall girl having a short boy as her boyfriend. Is it absurd? Does it not look like a little bit weird to have a boyfriend shorter than you or have a girlfriend that is taller than you? Of course, it is weird! People are used with the norm of having a boyfriend that is taller than the girlfriend. However, you would forget that norm once you watched the romantic comedy anime "Lovely Complex".
The anime revolves around Risa Koizumi, the tallest girl in the class, having a bickering and love-hate relationship with the shortest guy in the class, Atsushi Otani. The two are labeled as the bizarre romantic comedy duo. Despite hating each other, Risa and Otani have lots of similarities that their hate relationship blossomed into friendship full of laughing, shouting at each other, and teasing of each other's heights. But for Risa, her friendship with Otani deepens. Now, she struggles to make Otani know her feelings and that romantic relationship between a tall girl and a short guy can work.
Truly, height doesn't matter! Prepare yourself for the roller coaster ride of emotions in this hilarious anime.
Ouran High School Host Club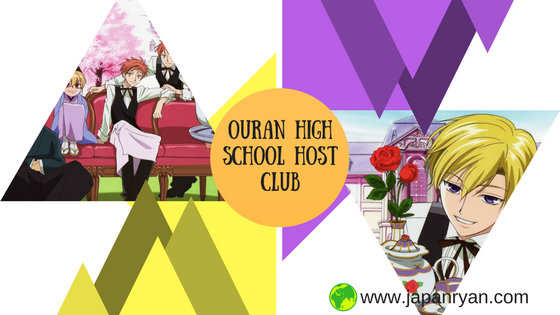 Another hilarious anime that would make you laugh at the characters' humor and absurdity. The characters have quirks that are crazily impossible. One important lesson I learned from this anime, anything is possible with money!

The very prestigious Ouran Academy only caters very rich students. But they had a scholar student, very rare person in the school, named Haruhi Fujioka. While Haruhi is looking for a quiet place to study, she enters the room for the Host Club. The club is handled by a group of idle rich good-looking boys who entertains female guests. Just because of a ¥8 million vase she accidentally broke, Haruhi is tied to the group of rich boys. Now her simple student life is messed up. How can she ever keep her scholarship?
Gintama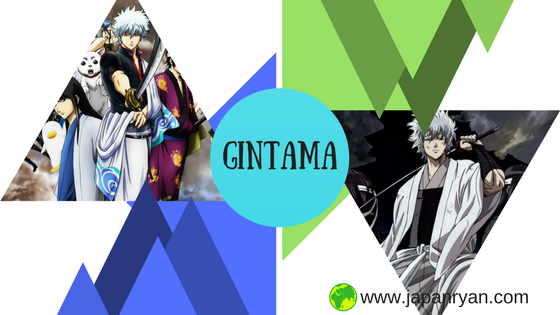 This sci-fi anime has a lot of jokes shown in several episodes that will surely make you laugh out loud. The characters make fun of every aspect of society that lightens the mood in the anime. This is a must-watch anime!

The Amanto, aliens from outer space have taken over feudal Japan. Swords are prohibited since the Amanto reign the country. However, Gintoki Sakata refuses to abandon the way of the samurai. It may not look like it, but Sakata possesses the heart of the samurai. He works with Shinpachi Shimura, Kagura, and Sadaharu who do odd jobs to make ends meet. However, the jobs are not always simple because they oftentimes run into police, assassins, terrorists which lead to humorous but unfortunate consequences.
School Rumble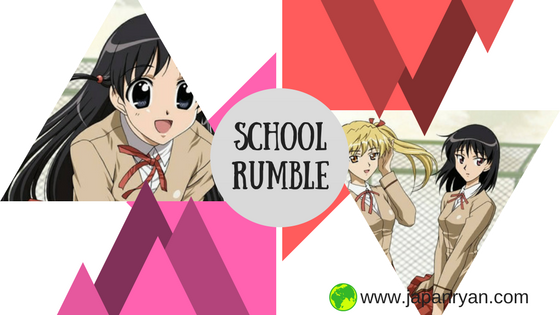 A hilarious romantic comedy about the love triangle of second-year high school students is a must watch! The epic love triangle of the three students is entertaining. Their ways of expressing their feelings and pursuing their love interests are hilarious!

The anime is about a second-year high school student, Tsukamoto Tenma, who has fallen in love with one of her classmates, Karasuma Ooji. She struggles to express her feelings with Karasuma. She also has a year to tell Karasuma her feelings because Karasuma will be transferring to another school. While Tsukamoto is busy pursuing Karasuma, one of her classmates, Harima Kenji, is in love with her. Kenji also has difficulty in confessing his feelings to Tsukamoto. Will the two students be able to confess their feelings to the one they love? Who will end up with who?
Azumanga Daioh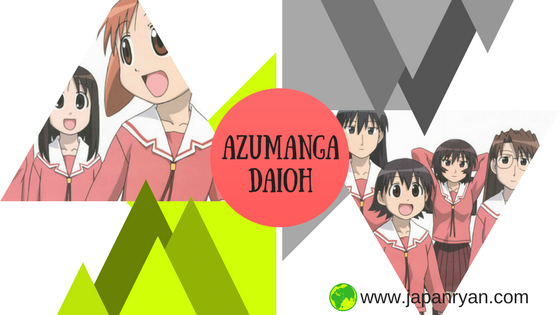 This comedy anime would surely make you miss your high school days if ever you are done with your high school years. If ever you are still a high school student, you can really relate to this. Anyone can relate to this anime, actually.

This anime is about a group of lovable six girls who has distinct personalities. These high school girls are: Chiyo Mahima, the 10-year-old genius; Tomo Akino, the energetic tomboy; Koyomi Mizahura, the short-tempered girl; Sakaki, the tall, athletic beauty who is obsessed with cats; Ayumo Osaka Kasuga, the resident airhead; and Kagura; the resident jock. These girls are brought together in the most comedic way. They together faced the ups and downs of their high school life. Their adventures are filled with laughter and bittersweet taste of a student's life.