Bored of repeated series and movies? Why not explore something new? Below is the list of some recommended anime that you might've missed this year.
Check out these 5 new anime this 2017!
NANA MARU SAN BATSU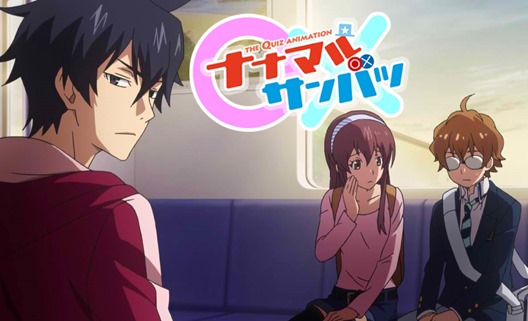 Episodes: 12
Aired: Jul 5, 2017, up to latest
Studios: TMS Entertainment
Source: Manga
Genres: Game, School, Seinen
Nana Maru San Batsu is all about a freshman named Shiki Koshiyama who joins a competitive high school quiz bowl circle. Eventually, his daily life revolves as he gets caught up in the high stakes world of being competitively smart.
CODE: REALIZE – GUARDIAN OF REBIRTH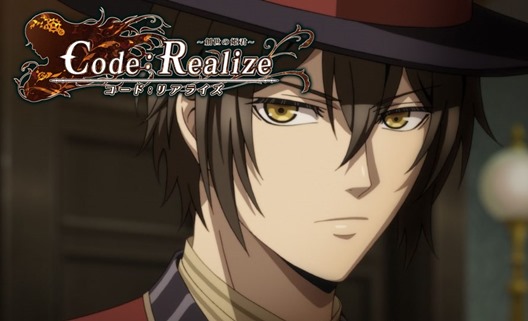 Episodes: Unknown
Aired: Oct 7, 2017, up to latest
Studios: M.S.C
Source: Visual novel
Genres: Adventure, Romance, Fantasy, Shoujo
Code: Realize is a sickly girl named Cardia, in which her body carries a very deadly poison and anything will rot or die when her skin gets contact with it. The issue of Cardia's father going missing in the 19th century London causes daddy issues in the plot. But nevertheless, Cardia soon finds herself forced into a wild adventure by Arsene Lupin, the gentlemen thief of French literary fame. She also encounters other weirdoes ripped from the pages of classic literature like Victor Frankenstein, Abraham Van Helsing, and the Herlock Sholmes. This adventure became an overall journey to help her find her father.
CENTAUR NO NAYAMI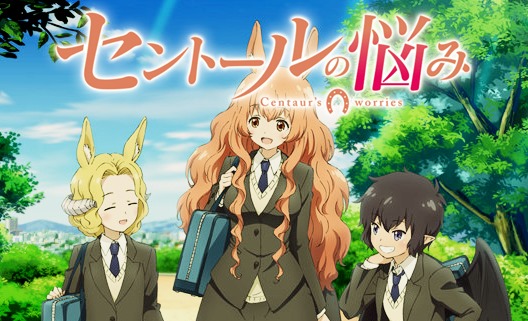 Episodes: 12
Aired: Jul 9, 2017, up to latest
Studios: Haoliners Animation League
Source: Manga
Genres: Comedy, Fantasy, Seinen, Slice of Life, Supernatural
Centaur no Nayami or 'Centaur's Worries' in english–follows a centaur girl named Himeno's daily life as she goes to a high school where every student has some sort of supernatural body part. This world has different mythological creatures, such as centaurs, satyrs, mermaids, and demons.
BLACK CLOVER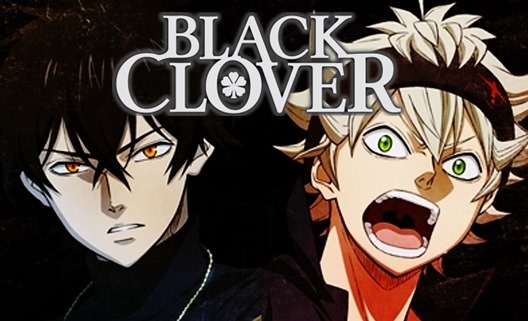 Episodes: Unknown
Aired: Oct 3, 2017, up to latest
Studios: Studio Pierrot
Source: Manga
Genres: Action, Comedy, Magic, Fantasy, Shounen
This is the story of two orphans named Asta and Yuno, who were raised in a world of magic. Yuno is a magical prodigy but Asta seemingly can't use it at all. But then it turns out that Asta is gifted in anti-magic. Now the childhood friends become rival as they both strive to become the powerful wizard king.
SAKURADA RESET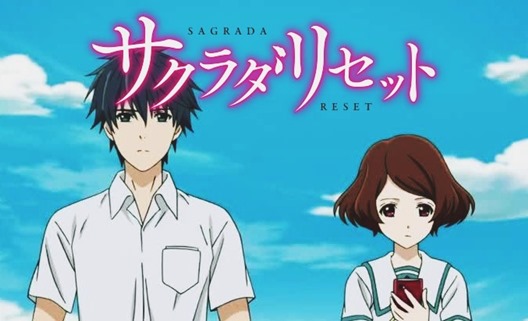 Episodes: 24
Aired: Apr. 5, 2017 up to Sept. 13, 2017
Studios: David Production
Source: Light novel
Genres: Mystery, Super Power, Supernatural, School
This is about the superpowered teenagers who find themselves with the fate of the world resting in their hands. These teenagers refer to Asai Kei and Haruki Misora in their high school years. In their small town of Sakurada, nearly half the population has super powers. Misora has the ability to reset the world back three days in time, and Kei possesses a photographic memory, which includes anything that happens in that hypothetical three-day span.
There are a lot more, so keep updated by visiting us everyday! Cause as we know, it can never be too late to find something new to be happy!