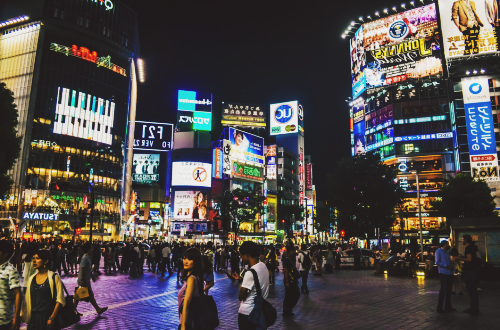 Wouldn't it be fun to have something that reminds us of our love? For anime and manga lovers, we really want some memorabilia. Some want a collection of products relating to one's favorite anime and manga. We also would want to keep updated of the new creations released by our favorite authors.
In Japanese, these items are called "goods"! Yes, "goods" covers nearly all nouns that you can buy and sell, but in Japan this word is most commonly found in two sub-words – "goods shop" and "character goods" – and that's the anime merchandise you want!
Where can we find stuff about anime and manga? Obviously, in an anime and manga shops! Here is the list of best anime shops in Japan.
Animate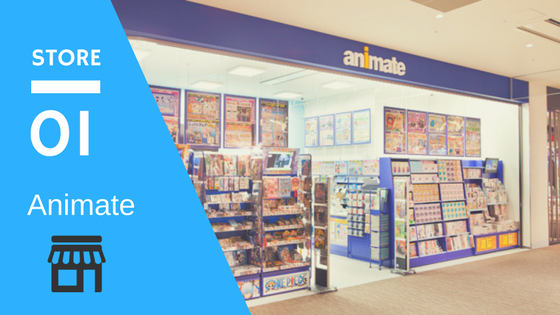 Animate is the most famous and the largest retail chain for anime and manga goods in Japan with over a hundred branches in Japan and 4 international branches. Its headquarters is located in Ikebukuro, Tokyo, which is an area filled with shops specifically catering to female otaku and the counterpart to Akihabara's more male-oriented environment. The main store of Animate at Ikebukuro has eight floors. The first floor has displays of magazines, food, and new arrivals. The second, third, and fourth floor has displays of comics, light novels, doujinshi, drawing tools. The sixth floor has character goods, t-shirts, and cushions while the 7th floor has Blu-ray or DVDs, CDs, and Games. Lastly, the eighth floor is an open shop space where new works are showcased. Aside from that, Animate also has recording studio capable of doing radio recordings. It also has an event hall where anime events are regularly held.
There are more than 120 Animate stores in Japan. They also have an online shop that caters to international audiences. Most cities in Japan have an Animate. In fact, when I accidentally traveled to Sendai, one of the first stores near the station was an Animate. They are ubiquitous in Japan and often have prime locations near major transit stations.
Mandarake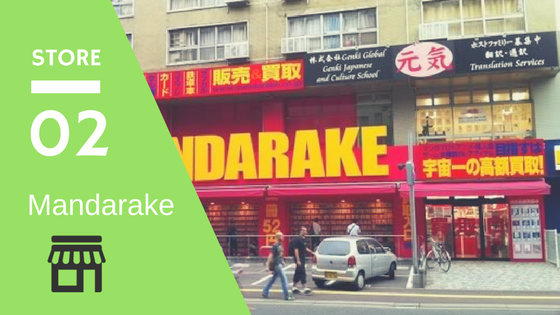 Establish in 1987, Mandarake is Japan's number one chain of secondhand anime and manga stores. It has several stores in the country, but the 16 original stores are inside the Nakano Broadway shopping mall. Each store is specializing in a different otaku obsession. Items sold are manga, anime DVDs and toys.
It's common for us foreigners to pronounce the store's name wrong, calling it "Mandrake", a name we're more familiar with. But it is pronounced man-dah-ra-kay. This used bookstore chain has been around since the late 1980s and has more than 10 different locations in Japan, mostly in Tokyo and its surrounding metropolitan areas.
Toranoana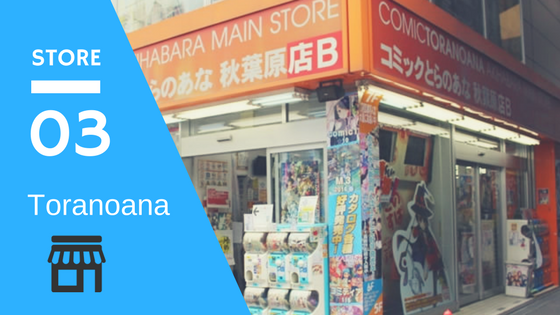 Toranoana was established in 1994. What's special about this store is that it sells "doujinshi", a term for self-published manga or novels that are not associated with any publishing company. Aside from doujinshi, Toranoana also sells anime and manga products.
You may know Doujinshi stores like the K-books in Ikebukuro, but actually those stores don't always include doujinshi and are more specialty shops. Comic Toranoana, or more simply "Tora", also has more than ten stores in Japan.
Gamers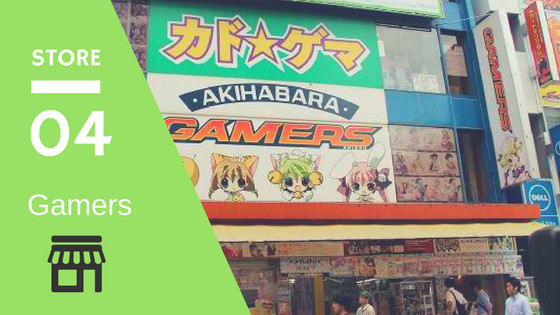 Gamers have 17 stores all aver Japan. Gamers store in Akihabara is their main branch and is a must-visit shop for anime lovers. The store is very popular because it is located right outside Akihabara Station's Electrical Town Exit. The store offers a wide variety of items, which range from magazines, DVDs, and CDs to character goods.
In fact, if you are an Otaku, you absolutely must make your way to Akihabara Station and take the exit labelled "Akihabara Electric Town". This refers to the electronics sold in the area, but it is also home to a vast number of maid cafes. Popular maid cafe franchise MaiDreamin has most of its stores in the Akiba area.
Nakano Broadway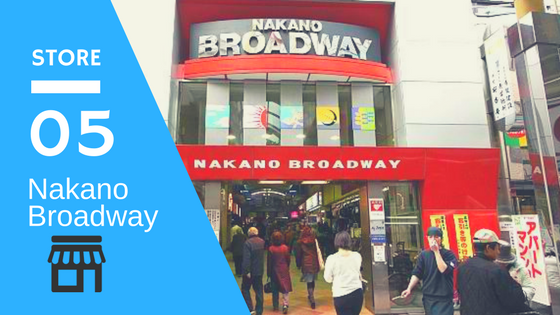 Nakano Broadway is not just one store, but an entire mall district. Nakano Broadway, often referred to as a "collector's haven", is a shopping mall that has a large concentration of stores that sells anime goods, including numerous branches of Mandarake store. Merchandise to be found here includes manga, anime, figures, toys, and costumes.
Nakano isn't only anime-stuff, you will also find suit stores, a grocery store, clothes, and regular every-day items here too. Most of the otaku shops are on the 2nd and 3rd floor, so be careful not to miss them by sticking on the first floor.
Getting there: Getting to Broadway is also tricky! Just outside of it is a long arcade (basically a road with a large covered archway) of shops and restaurants. Don't confuse this with the mall itself, because the mall is a couple blocks further down.
Simply take a train to the station called "Nakano" in the Tokyo area. This can be the Tozai Subway line or the Chuo-Sobu Line. What's really interesting is that this is one of the very few stations where both the subway lines and the official JR lines share the same station gates.
Tokyo Character Street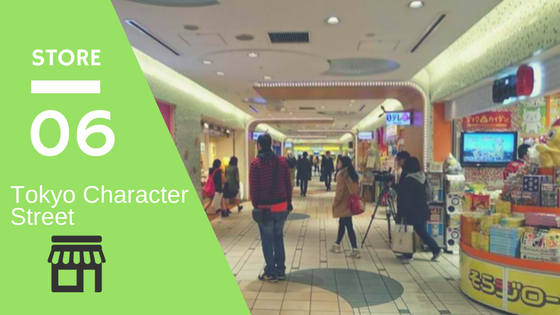 Tokyo Character Street is an underground shopping street below Tokyo Station. It houses 21 stores specializing anime and manga merchandise, including Hello Kitty and Snoopy. There are also official Japanese television network shops and kabuki specialty shops in Tokyo Character Street. There is also "Ichiban Plaza" that sells anime and manga-themed merchandise that is sold only for a limited time.
Even more anime shops in Tokyo.
As an honorable mention, I want to include in the list both all of Ikebukuro, and Akiba Electric Town. Each place has so many anime stores, cafes, and shops, that it is impossible to list them all. In fact, it really is hard because they change dramatically every season, especially the shops and cafes. Tokyo is just filled with anime.
Ikebukuro is home to Sunshine City, a shopping mall complex that spans several blocks underground and several stories above ground. Inside, near the back-top floors, you will find many anime shops, the Pokemon center, and other anime themed shops and attractions.
Akihabara Electric Town has anywhere between 20 and 50 different maid and theme cafes that you could experience. There are vampire cafes, anime-character cafes, and temporary popup cafes that feature a specific anime that a company is trying to promote. It's truly a destination for anime fans.
Another honorable mention is Melon Books, which can be found in a few different places in Japan. This place only carries adult anime books. I don't think I need to explain.
Anime shops in the rest of the Japan.
Honestly, the most likely anime shops you are going to find not in Tokyo are going to be one of the 100+ animate stores in Japan. They are ubiquitous across the country. If you're looking for anime in Osaka, Kanazawa, Hiroshima, Kumamoto, or anywhere else in Japan, you're likely to be able to find an animate. You might also find one of the thousands of other small anime shops in these more remote cities across the country.
These shops may be all selling anime and manga merchandises, but each has their own distinct characteristics that anime and manga lovers will be attracted to. Also, with several anime and manga shops existing, otakus will have a variety of shops to choose from. Awesome, right?