With the emergence of smartphones, there seems to be a dwindling need for most people to visit internet cafes to browse the web. In Japan— or at least in some of its major cities, however, it is a different story. 
Net cafes or manga kissa are still very much a thing for the Japanese. You can find internet cafes scattered across major cities where they provide more than just basic computer and internet access. Over the years, their services expanded, making them an ideal destination for people who want to enjoy reading their favorite manga, watching their favorite anime shows, or playing some PC games. Those who want to spend a few hours to catch a bit of sleep or people who need a place to spend the night have also found refuge inside these cafes.
Over the years, these cafes evolved to offer the services they do now, making them inherently unique to Japan. So unique, in fact, that if you ever get the chance to visit the country, it's one experience you should at least try. 
What are net cafes?
Internet cafes or manga cafes are pretty much your regular internet cafes, only they offer more than the usual services. Often operating 24/7, most of these places are open for business on weekends and even during holidays. 
Everybody is welcome to these shops, and they are equipped with everything you need to access the internet. What's striking about these shops is that their rates tend to be significantly cheaper. Considering how they also offer overnight stays, they are a popular option for people who find it too expensive to secure a hotel room or those that need a place for the night after missing their last train. 
Net cafes offer a variety of services. You can use their printers for printing documents and most of these establishments offer free drinks. If you're lucky, you might even end up somewhere with ice cream machines that offer unlimited refills!
Are internet cafes and manga cafes the same?
As the name suggests, a manga café or manga kissa offers manga and magazines for their customers' reading pleasure. It is also common for these businesses to offer light meals and free drinks which you can enjoy as you browse through their extensive collection of manga titles.
Net cafes, on the other hand, offer services including internet usage, watching videos, and offering a working space for employees beyond their normal working hours. Personal computers are available for customers to use during their stay.
These days, however, there is a growing number of shops merging both concepts. This is why many people these days are using these terms interchangeably.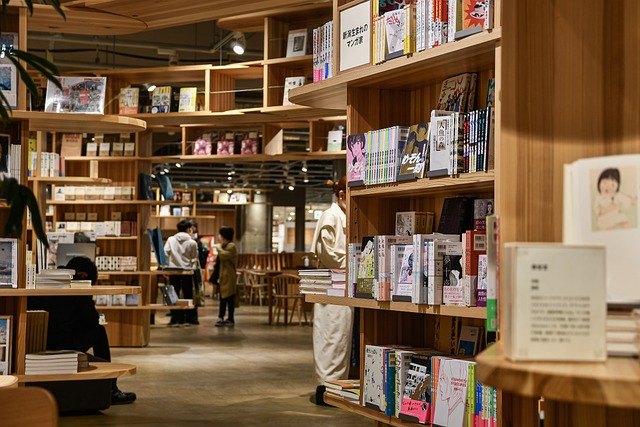 What to do before entering
While policies per shop tend to vary, it's common for these establishments to offer a membership-based arrangement. This means that on your first visit, you will need to sign up for a membership card. Costs vary depending on the services offered and the location of the shop.
Upon registering, you must provide your name, phone number, and address at reception. A photo ID is often required as well. This is essential for security matters. Also, it is common for cafes to charge a one-time membership fee. Then, you get the regular room rates on your subsequent visits. Also, different price ranges are available for those interested in short-term and long-term stays. 
What room arrangements are available?
Once you're registered, you then choose which type of room you want to avail of. Among the most common rooms in internet cafes include:
A private room for two individuals, it is an ideal room option for friends and lovers. Typically, larger than a single-person private room, it's common for this accommodation to feature a large sofa for customers to relax on.
This arrangement features a private room with a computer and reclining chair. If you decide to spend the rest of your night in this type of accommodation, the chair can be reclined to allow you to sleep.
As the name suggests, it is a space featuring a computer set, a table, and a chair. To protect the user's privacy, a wall divider is put up between tables. Compared to private rooms, this arrangement tends to be significantly cheaper, which is a good option for those who want to save a bit of cash.
Another type of private room accommodation, customers can lie down in these rooms as the floors also act as a mattress. Before entering this private room, however, you will be required to take your shoes off.
What features are offered?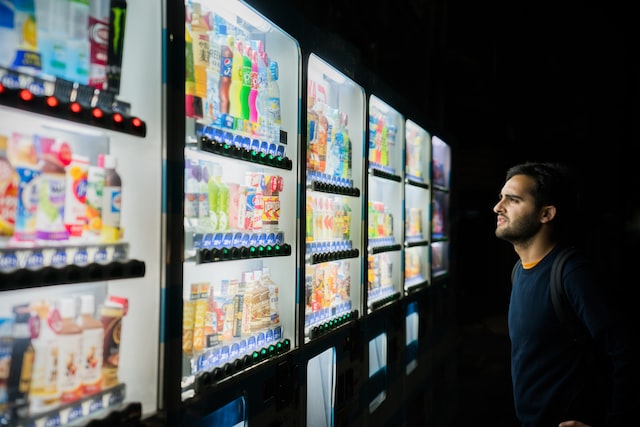 Whether you only plan on spending a few hours or staying the night in these cafes, there are certain features they offer that will certainly make your stay more convenient.
You can print out documents if you need to as printers are provided for customers. Typically located near the reception area, this is one ideal feature that many office workers can benefit from especially if they're coming to the cafe to do a bit of work or research.
A common feature in most net cafes in Japan is the drink bars. They serve drinks, soup, and juice for free and refills are basically unlimited. You're not charged extra for all the drinks you consume as the fee is usually already included in the room rate you paid for upon entering. 
Perhaps the best feature inside these shops, shower rooms are typically available in most of these establishments. This allows customers to get freshen up after spending the night in the café to head back out again and resume their day.
It is this convenience that net cafes offered and the significantly affordable rates attached to such convenience that has led them to become a popular destination for Japan's homeless and those who need a place for the night but do not have that much cash to spare.
Where are internet cafes located?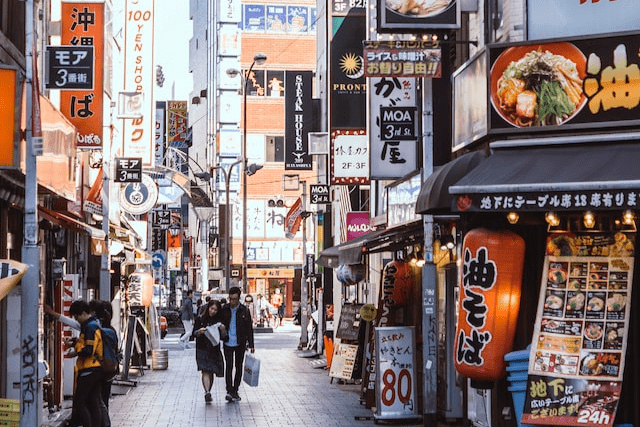 If you're in big cities like Tokyo and are a first-time visitor, you can always try the tourist information center for directions on where these cafes are located. Typically, you will see them in various shopping areas littered across the city. 
Do note that internet cafes are only usually available in major cities and busy areas such as shopping districts within these cities. If you go somewhere rural, these establishments do not exist. Even in residential areas around Tokyo, you'd be hard-pressed to find these cafes. It wouldn't hurt to check out signs indicating 24 hours though as these net cafes are typically open for business 24/7.
An experience you don't want to miss
The popularity of internet cafes can be attributed to a lot of things. However, it is the convenience they offer not only to tourists that want to experience Japan but also to locals who want cheaper and easier access to a warm place at night is perhaps one of the top reasons why these shops remain relevant to this day.