Everyone loves a good waifu! And wouldn't a wife right out of anime just be absolutely perfect? Well we have the recommendations for you!
Each of us has standards when it comes to choosing a prospective partner. Some are attracted to shy and timid individuals; some like those who have a strong personality. The important thing to finding a partner is that we think of that prospect partner not as a trophy to show off around, but a partner in our life.
However, being an anime lover, we tend to really really love the anime characters that suit our ideals. So, here it is guys! This is a list of female anime characters that could be an ideal wife in reality.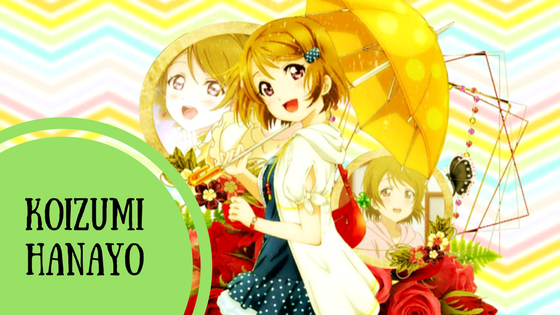 Koizumi Hanayo of Love Live!
Hanayo is a shy, timid, quiet girl who doesn't stand out much. She is a typical girl who doesn't normally voice her opinions and prefers to let other people do the talking. She is also easily scared. However, she becomes very enthusiastic when it comes to school idols. What is more appealing to her other than her good looks is her love for eating! She loves to eat anything, especially rice balls. Such cute and devoted and carefree person who isn't picky about food could definitely be a lovely wife.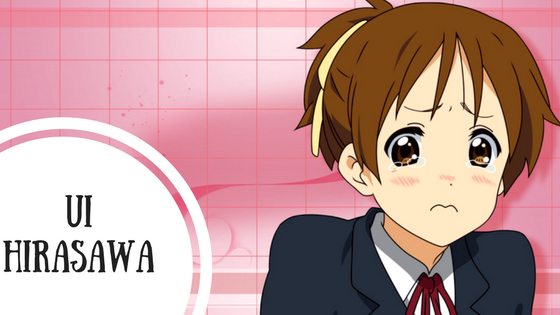 Ui Hirasawa of K-On!
Ui is the younger sister of Yui. Even though she is younger, she takes care of her elder sister. She is mature, responsible and handles household chores well. She also has an incredible musical gift, making her the guitarist of the K-On band. Because of her maturity, humility, and supportive character, Ui can be an ideal wife in real life.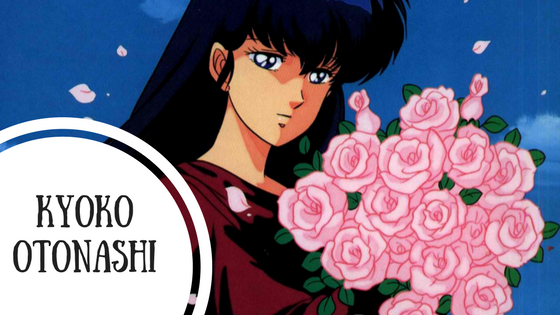 Kyoko Otonashi of Maison Ikkoku
Kyoko is a young widow who manages her apartment. She is sweet and polite and very devoted to her late husband who died six months after their wedding. Because of her commitment to her late husband, she is reluctant to accept new romance. For some time, she embraces new romance with Godai Yusaka, a man two years younger than her and later becomes her husband. Despite her sweet and polite attitude, Kyoko can be violent and frightening when she is jealous or angry, thus, making her capable of protecting herself as well as her husband. Her sweetness, gentleness, and loyalty make Kyoko an ideal wife in real life.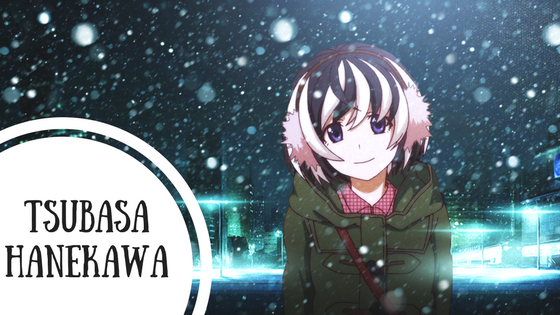 Tsubasa Hanekawa of Monogatari
Hanekawa is a soft-spoken girl who has a kind heart and a positive personality. She is smart, approachable, and friendly that makes her a popular student in school. She is rarely seen angry because she is seen as patient and tolerable. She just smiles and resorts to scolding the offenders. But those who really know Hanekawa know that those are just her façade to the public. Maybe her façade can make her a perfect wife in the public.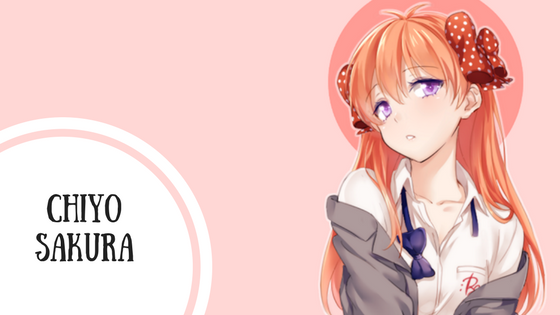 Chiyo Sakura of Monthly Girl's Nozaki-kun
Chiyo is an energetic, bright, and a little bit naïve girl. She is also imaginative and is very passionate about drawing. She is also friendly to everyone. With her optimism and enthusiasm makes her undoubtedly an adorable wife.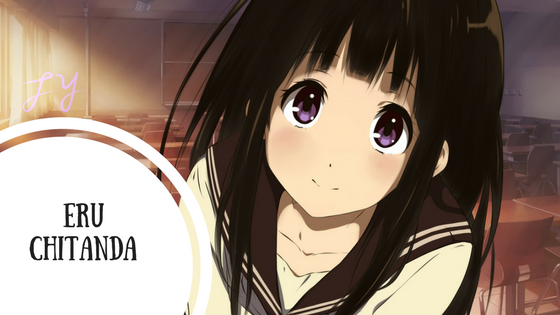 Eru Chitanda of Hyoka
Chitanda comes from a wealthy family. She is very ladylike, polite, and cheerful. She is also sensitive, friendly, and innocent, which makes her a bit childlike. Aside from that, she is hyperactive when her curiosity kicks in. And the most appealing of all, Chitanda is a very good cook! Eru's well-mannered and positive character and a very good cooking skill really make her a perfect wife!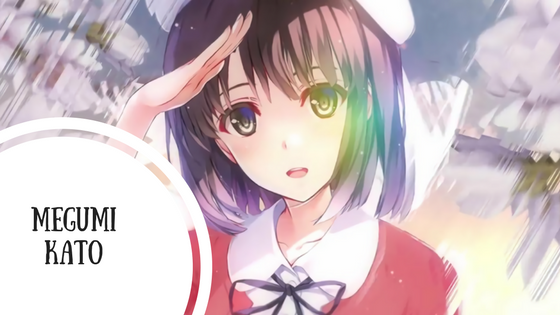 Megumi Kato of Saekano: How to Raise a Boring Girlfriend
A plain, ordinary, and emotionless girl, Megumi is hardly noticed by anyone. Despite all this, she cares for other people and supports them. Megumi's support, loyalty, and devotion are characteristics of an ideal wife anyone would want.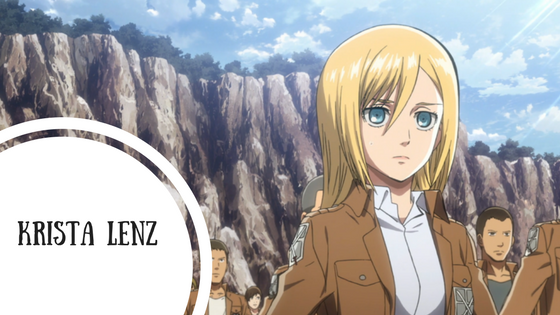 Krista Lenz of Attack on Titan
Lenz is the queen of the Walls and the last remaining of Reiss royal family. She is shy, kind, and she is uncertain most of the time, but she has proven that she has what it takes to become a ruler and a royalty in the battlefield. Despite her strong-willed character, Lenz is a shy, kind, and she is uncertain most of the time, but she tries her best to win other's heart and acceptance with her kindness. Having a strong-willed and kind like Lenz can definitely a wonderful wife who supports and gives you hope and courage.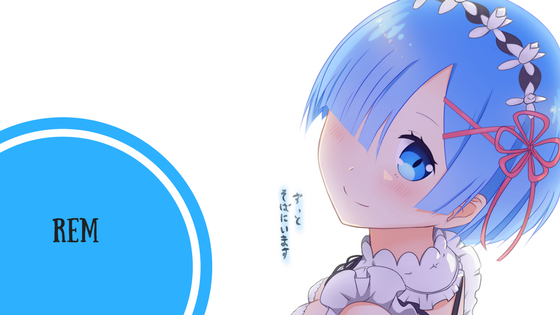 Rem of Re:Zero – Starting Life in Another World
Rem is cute and a very polite girl who tends to act without thinking. But when she falls in love, she supports and loves her lover unconditionally. Having an unconditional support and love from a cute wife like Rem can really bring out the best in you.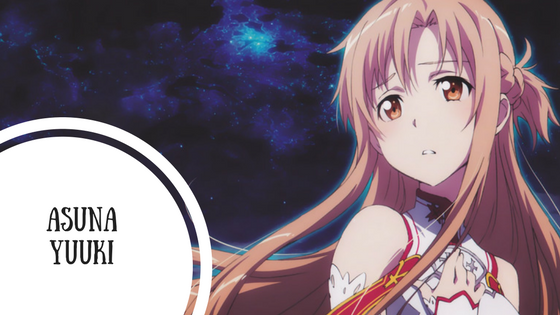 Yuuki Asuna from Sword Art Online
Asuna is a beautiful and supportive girl who cannot abandon those who need help. She is independent, a fighter, and is also quite emotional and proud as she could not endure others challenging her authority. She listens to her "in-game husband", keeps his words in her heart and relies on him sometimes.
What makes Asuna captures the heart of many anime fans and gamers is her gaming attitude. Most of the gamers want a partner who would not condemn them of their gaming habits but would support and play with them as well. With Asuna's kind characteristics, strong-spirited, and love of games makes her an ideal wife.