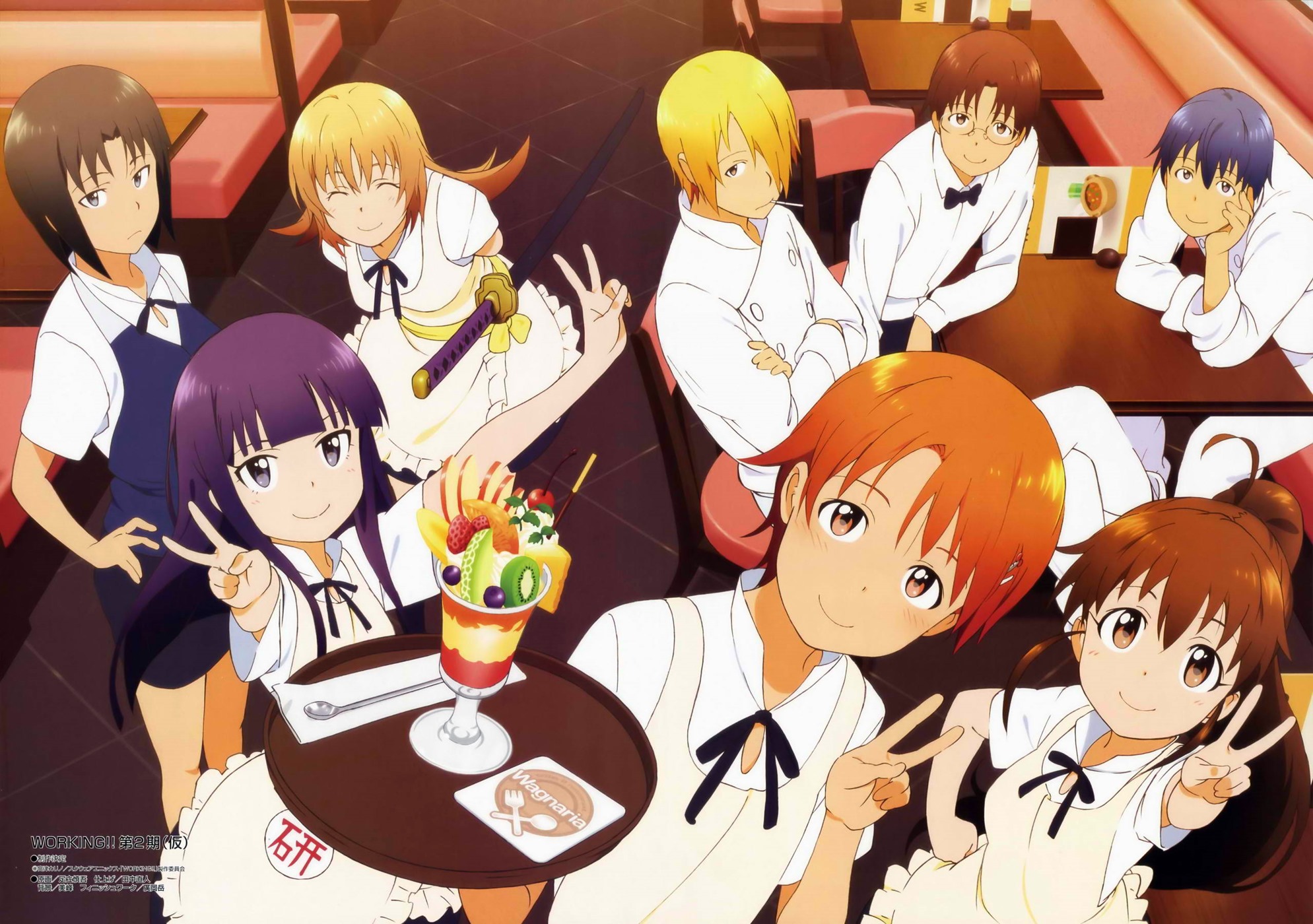 Working (ワーキング!!) is a Japanese four-panel comic strip manga series by Karino Takatsu. The series aired in 2010 – 2015 in various countries.
You might know it as Wagnaria!!, which is the name they decided to use for countries like the United States and England. The writer, Karino Takatsu, writes about employees of the family restaurant chain "Wagnaria" – think maybe Dennys or IHop, but Japanese style.
The series was published in Square Enix's Young Gangan seinen manga magazine for nine years, starting in January of 2005. They also released CDs, and the anime was produced by A-1 Pictures. It went on to have three seasons.
In North America, the first two anime seasons are licensed by NIS America while the third is licensed by Aniplex of America.
The series is a spin-off of an earlier webcomic that the author had made that also shared the same title, but following a different group of characters. You can consider the modern manga and the new anime and improvement and follow up on the older stories, as the author perfected their craft and story.