Many people have always dreamed of bringing their favorite fantasy characters to life. Whether it be from a  particular anime series, manga or movie, the joy of cosplaying never gets old! Cosplaying comes from the term "costume" and "play", but cosplaying doesn't only mean dressing up and looking fabulous. Cosplaying means turning fantasy into reality! You bring to life the character you have decided to portray. It means knowing their life, skills or talents, abilities, gestures and so on.
People have now seen many cosplayers, especially women. A lot of female cosplayers have shined and reached a certain popularity level for their way of cosplaying.
Since we know many female cosplayers now..  why don't we look at the male side of the community? Many male cosplayers have also put justice on the characters they have portrayed.
Here are some of those cosplayers (part 1):
DAN SARKAR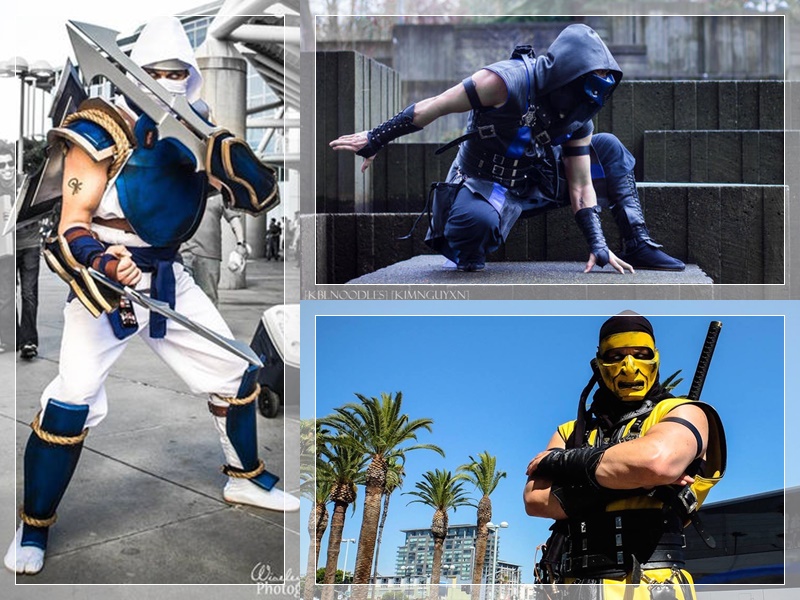 Name: Dan Sarkar
Nickname: Danquish
Country: USA
Famous for: Sub-Zero (Mortal Kombat)
Description: He cosplays mostly ninja, assassin, and armored characters. He got into cosplay when he was still young years ago (estimated 2010). He discovered he could extend his love for recreating his favorite characters not just on Halloween, but also on events, thus, loving the world of cosplay.
2. STEVEN K. SMITH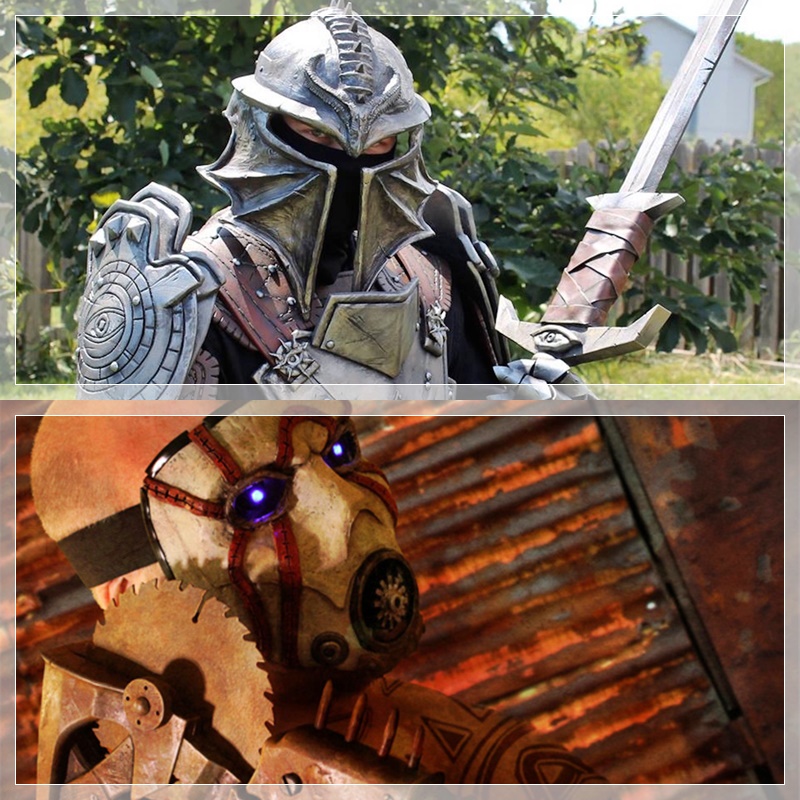 Name: Steven K. Smith
Nickname: Steven K. Smith Props
Country: USA
Famous for: Psycho Kreig (Borderlands)
Description: Steven Smith lives outside of Kansas City, Missouri. He is a freelance illustrator and now a prop maker. He loves to make video game props and weapons. He is also known for his super-realistic Borderlands Psycho Bandit masks, Buzz Axes, and other armored costumes.
3. MARK MEER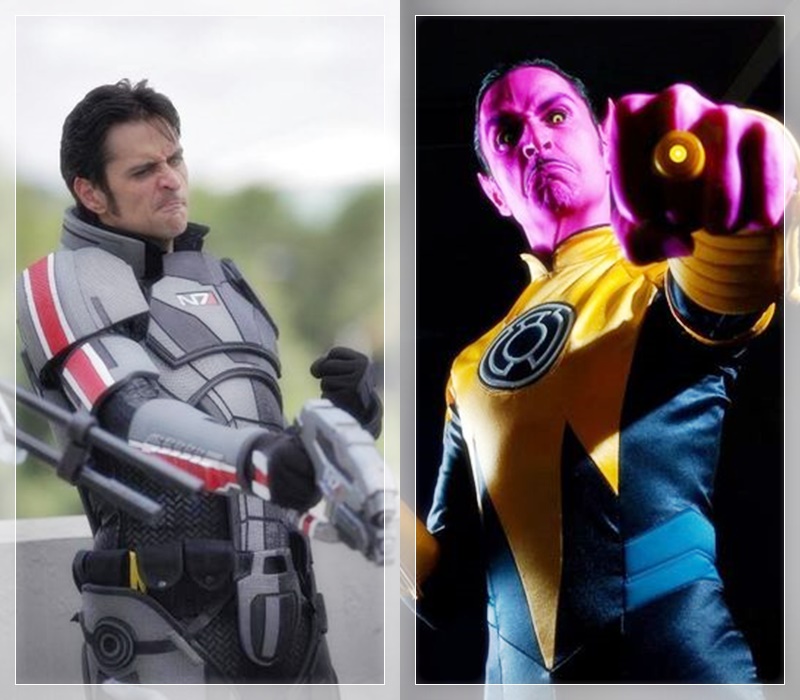 Name: Mark Meer
Nickname: Mark
Country: Canada
Famous for: Commander Shepard
Description: Mark Meer is known as an actor, writer, improviser and a very well-known Commander Shepard cosplayer. He is a voice actor in many games from Bioware like in the mass effect series as Commander Shepard himself. This handsome guy also has his own TV show called Tiny Plastic Men.
4. LEON CHIRO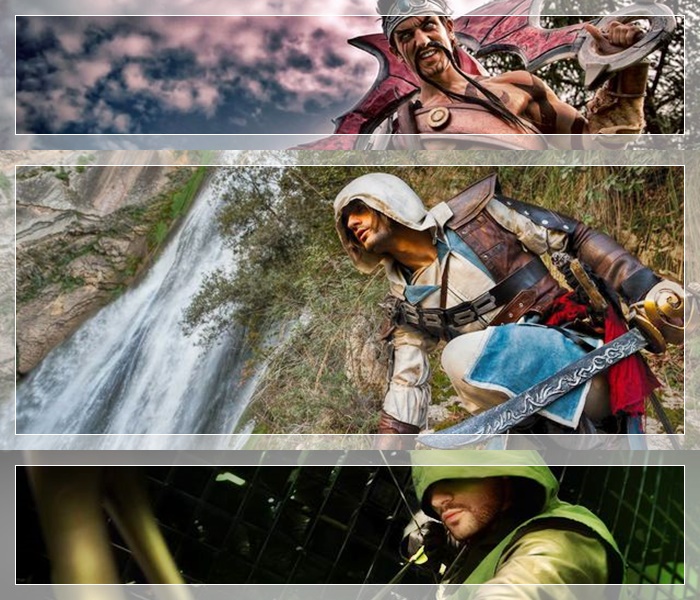 Name: Leon Chiro
Nickname: Leon
Country: Italy
Famous for: Edward Kenway (Assassin's Creed)
Description: Leon is a very famous major competitor in the European continent cosplay contests. He has won a many numbers of cosplay competitions in the major events, especially in Italy. Leon is also a personal trainer, photo model, and a former Italian national athlete. He constantly cosplays video game characters' weapons, armor, accessories and other components.
5. ANTHONY MISSIANO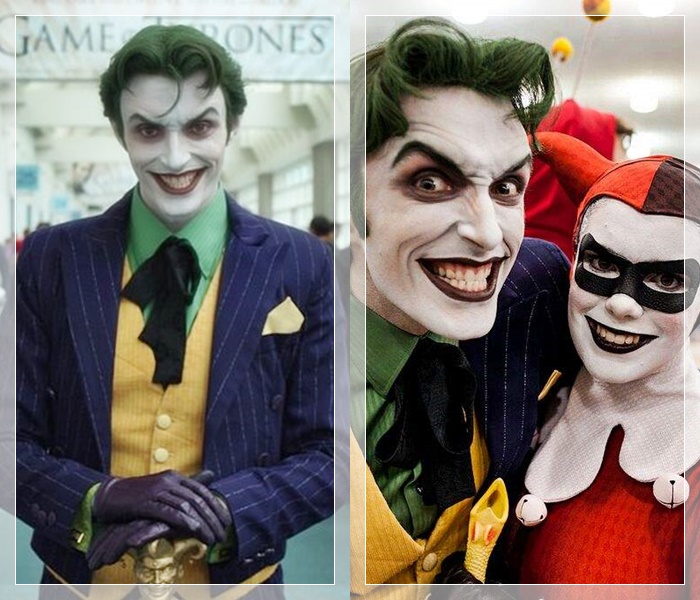 Nickname: Harley's Joker
Country: USA
Famous for: Joker
Description: Anthony is a filmmaker, artist, and actor. During his early childhood, he began to enthusiastically draw characters, and soon enough make his own characters. He also began performing on the stage at the age of fourteen. He has constantly appeared in stage plays and numerous independent films, which some of it, has been written and directed by himself.
6. MICHAEL MULLIGAN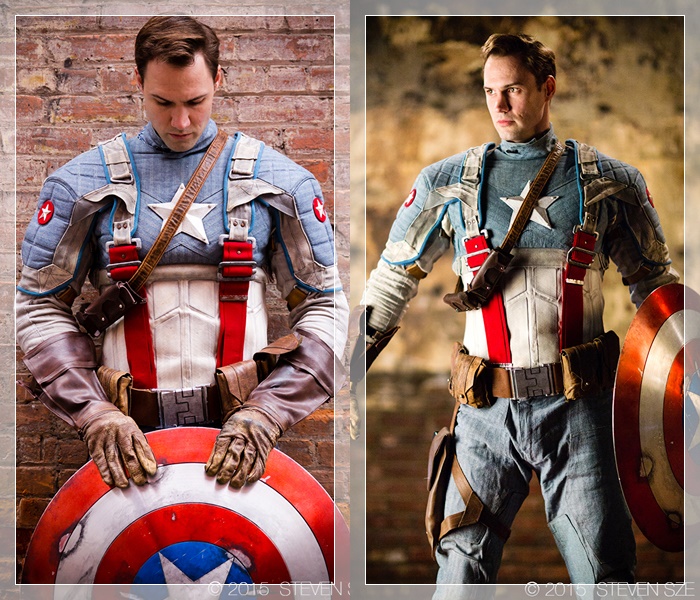 Name: Michael Mulligan
Nickname: Captain Cosplay
Country: USA
Famous for: Captain America
Description: Michael is a New York City-based cosplay artist. He does his own design and creates his own costumes for himself as well as others. He does commissions for other cosplayers; making some of the costumes.
7. JOHNNY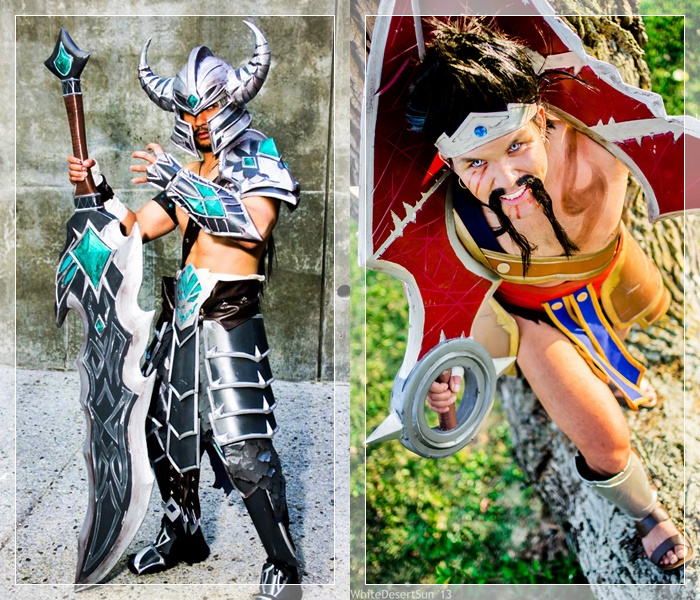 Name: Johnny
Nickname: Johnny N' Junker
Country: USA
Famous for: Tryndamere (League of Legends)
Description: Johnny is a San Diego, California-based cosplayer while being a UCSD Engineering Student. He also creates his own armors and weapons accurately. He is seen cosplaying video game characters oftentimes. Also, he is also a hardcore corgi enthusiast.
——————————————————–
This concludes the first batch of our famous male cosplayers!
Many amazing male cosplayers still needs to be recognized! Watch out for our second batch of famous male cosplayers + a special mention male cosplayer on the next FAMOUS MALE COSPLAYERS (part 2) post!
Note: The info and pictures above belong to their respective owners.
ctto()